How to get Demi Lovato's tousled waves from the Grammys
The Grammys 2020 red carpet was memorable for many reasons: Celebrities took it to the next level with their fashion choices, from Ariana Grande's Cinderella dress to Lil Nas X's hot pink ensemble, and they brought their beauty A-Game, too (Billy Porter's blue eyeshadow, anybody?). Hair had a big role as well, with Camilla Cabello and Gwen Stefani sporting pin-straight strands and giving that style a moment, and tousled texture also took the spotlight. Celebrity in mind: Demi Lovato.
For her emotional comeback performance, the "Anyone" singer let her hair down with built-in texture, and she looked like an angel.
Celebrity hairstylist Paul Norton, who has worked with Lovato for past Grammys, used five IGK products to help achieve her look.
https://www.instagram.com/p/B7z5H0upVBB
First, he applied IGK Thirsty Girl Coconut Milk Leave In Conditioner ($28) onto clean, damp hair for frizz control and heat protection. Norton applied it in sections, then brushed through with a paddle brush. Then, he repeated the same process using the IGK Beach Club Volumizing Texture Spray ($29), making sure to spray two inches away from her hair from roots to ends to add volume and texture. To get natural volume, Norton tousled her hair, gently lifting at the roots, until her strands were 90% dry.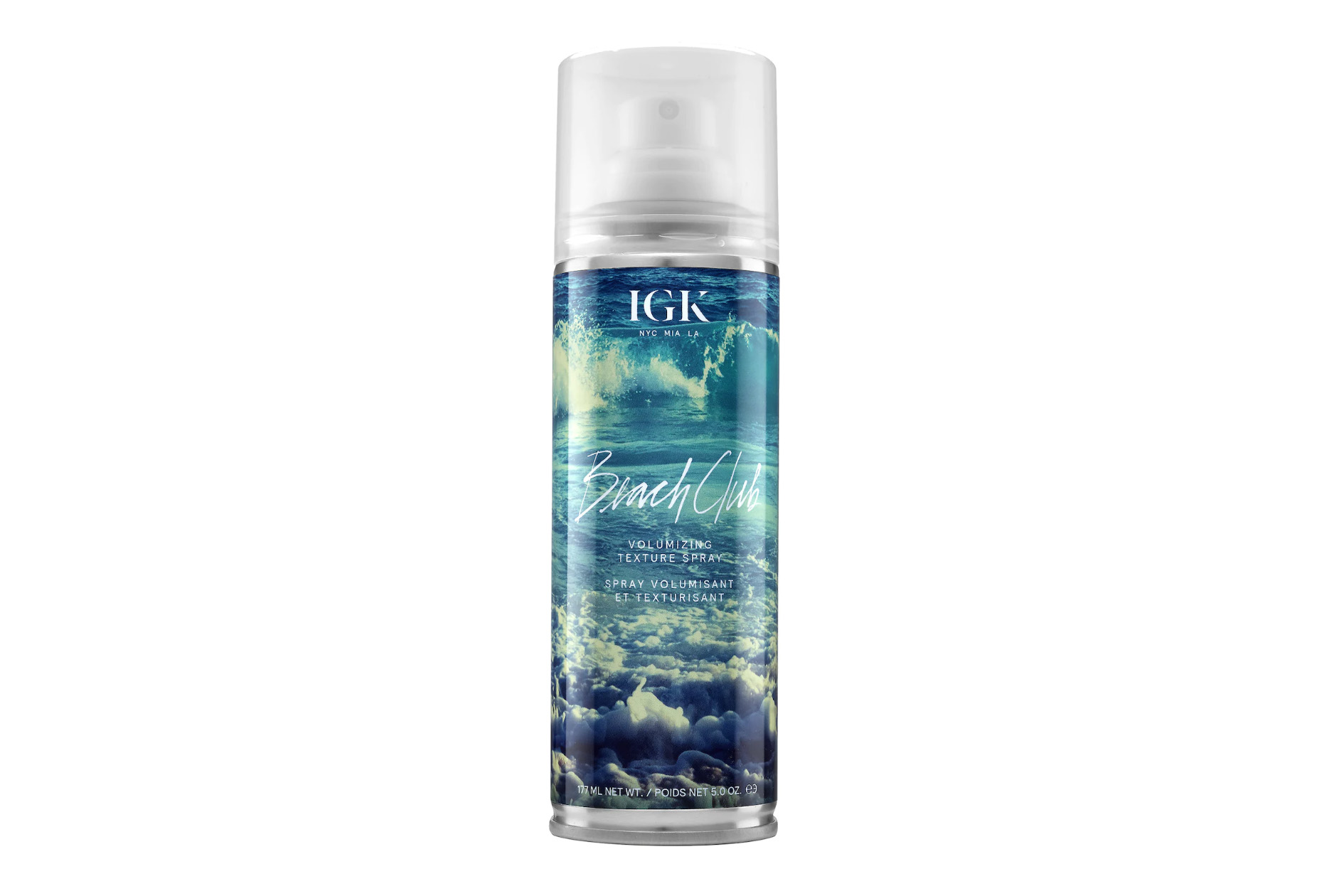 After that, he blow-dried the hair until it was completely dry. Norton then went in with a 1″ flat iron to create gentle waves, pivoting his wrist to do so. He then alternated sections between flat iron waves and curling iron waves, for a natural finish. After the heat styling was concluded, he put a couple of pumps of IGK Crybaby Anti-Frizz Smoothing Serum ($25) into his hands and worked it into the hair from the mid-shaft to the tip of her hair. To finish off Demi's look, he spritzed IGK First Class Charcoal Detox Dry Shampoo ($27) for volume at the roots, and the IGK 1-800-Hold-Me No-Crunch Flexible Hold Hairspray ($27) to lock the style in and give it a shine-boost.
We loved seeing Demi Lovato perform at the Grammys and are so excited for her bright and beautiful future.