Demi Lovato glowed as she talked about celebrating her "sober birthday"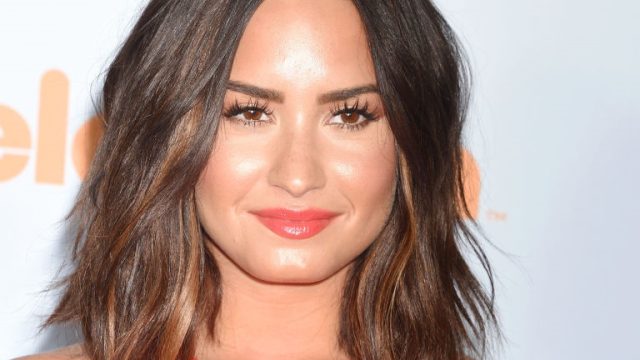 While she's had a ton of professional milestones, the personal milestones are even more impressive. During the red (er — orange) carpet at the Kids' Choice Awards, Demi Lovato opened up about her sobriety, as well as her "sober birthday," which she'll soon be celebrating.
Lovato's actual birthday falls on August 20th, but it's a marker that positively acknowledges when she went to rehab for recovery — and that's definitely something worth celebrating!
Lauren Zima from Entertainment Tonight got a chance to ask Lovato about how it felt. Lovato, who looked incredible, had a glow about her, and seemed extremely proud of her accomplishments — as she should.
https://www.youtube.com/watch?v=R0GVuwvswx0?feature=oembed
"All I've been doing is focusing on bettering myself," Lovato said. "It's been quite the journey, but it's well worth it," Lovato said.
Back in 2013, Lovato admitted to sneaking cocaine onto airplanes since she couldn't be without it for a 30-minute span. And during an interview with American Way, Lovato admitted that she saw herself dying young based on her addictions. She has also publicly battled an eating disorder, as well as depression and anxiety.
These days, Lovato co-owns the center that helped her out — CAST Centers in Los Angeles. It's safe to say that she's doing better than ever.
Her advice to others, who might be in the same boat? You have to surrender.
"Surrendering is the most important thing whenever you're trying to battle your demons. You have to admit that you have a problem first," she said to Zima.
We're so proud of how much Demi Lovato has progressed throughout the years! She's definitely a good reminder that sometimes, you need to focus on yourself and your health before you can move forward in life.