Demi Lovato looks fierce while traveling in this flowing, navy power suit
Nobody likes flying on a plane. The food sucks. The seats are cramped. And it's tough to find the right thing to wear. Too formal, and you're uncomfortable, but too casual, and you feel under dressed in public. But some stars manage to nail the travel look, like Demi Lovato, who looks perfectly casual chic at LAX airport in a flowing navy power suit. Demi was recently in New York with her boyfriend, UFC fighter Luke Rockhold. The two just announced their relationship to the public, and we are so glad to see Demi happy.
Demi Lovato certainly radiated confidence in this flowing navy power suit.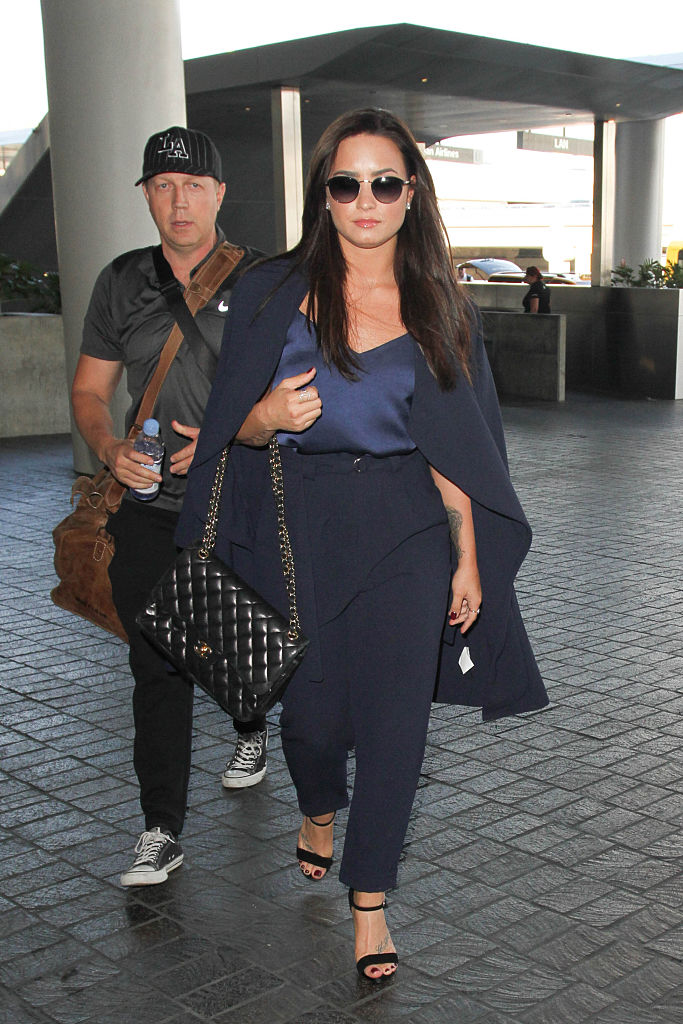 Demi's choice of travel attire is spot on. She looks perfectly polished in a suit, but the pants have a loose, comfortable-looking fit. And the cape jacket looks like it would be great to snuggle into while on the plane.
Demi kept her hair stunningly shiny, but simple and her makeup soft.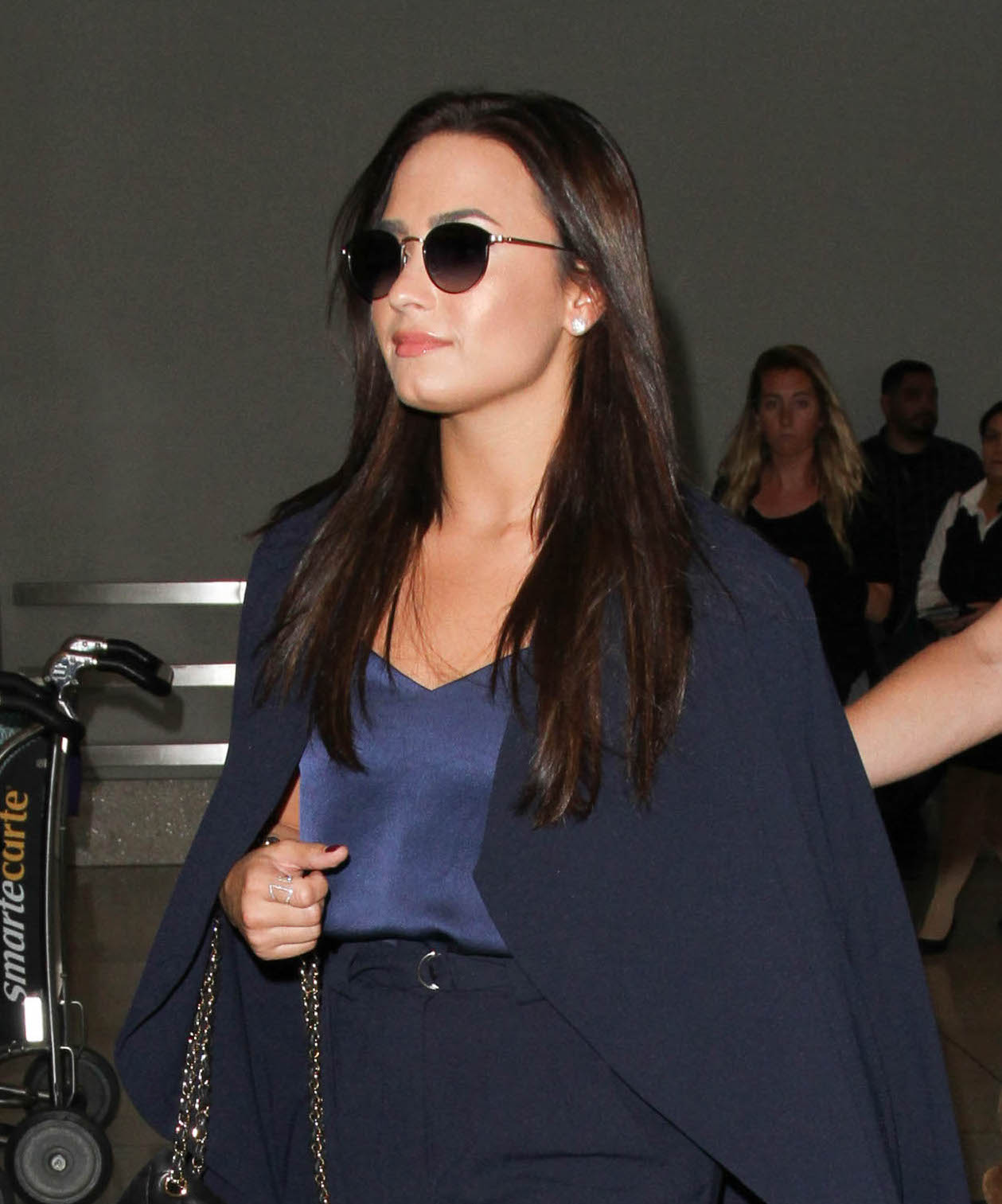 We can't see Demi's eye makeup, but we love the soft bronze of her skin and simple lip gloss. Demi's hair is perfect, as usual, and her soft wave at the bottom is ideal on a plane, because if it gets messed up, it will just look a little more chic.
We love that Demi is not satisfied with just the simple sweatshirt and leggings combo at the airport.
And Demi sets a great example, because she looks just as fabulous at the airport as she does on the red carpet.