Demi Lovato rocked this chic "We Should All Be Feminists" shirt, and here's where you can get one of your very own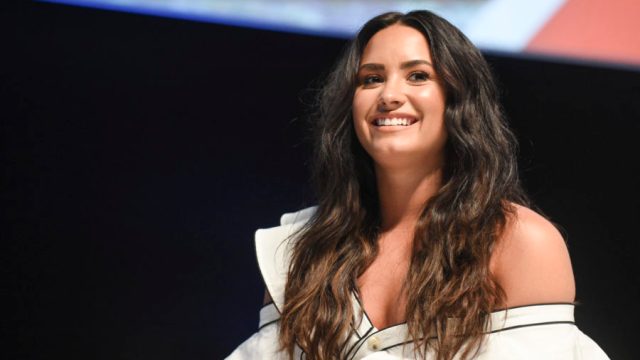 When most of us head to the airport, we're all about dressing for comfort…rocking sweatpants, comfy shoes, and anything else super-cozy. But Demi Lovato caught a flight over the weekend, making a major fashion statement, and we all-caps LOVE it.
INYMI, Demi wore a "we should all be feminists" shirt when arriving at the airport in Los Angeles on Friday, and she looked seriously stunning — while rocking an important message. Demi joins stars like Natalie Portman and Jennifer Lawrence in the "we should all be feminists" t-shirt trend, and we're thrilled to see her embrace the message of feminism…especially in such a chic white tee.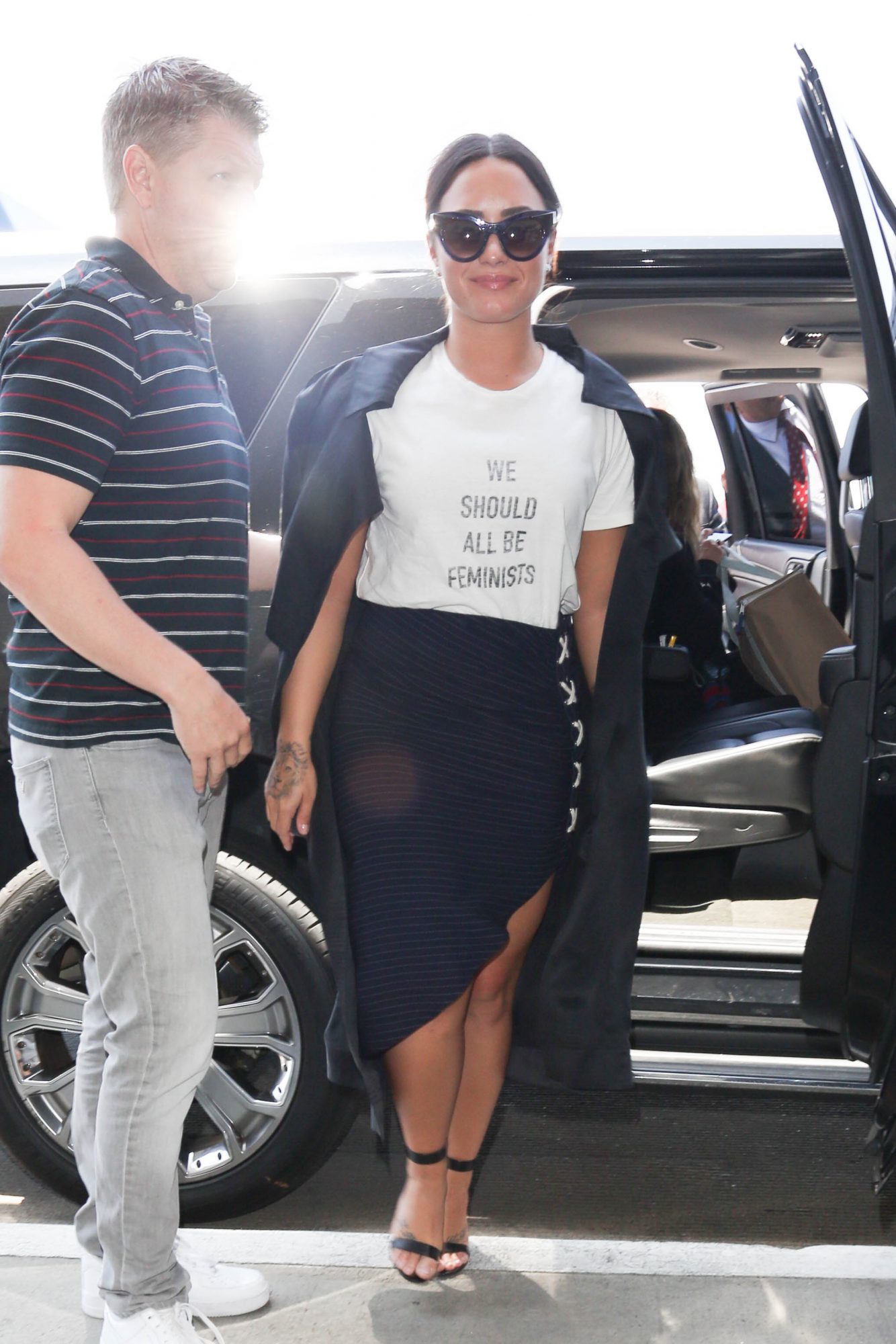 Demi stepped out in the t-shirt by Dior, which has previously been worn by fashionistas like Jennifer Lawrence, Karlie Kloss, and Rihanna, who partnered with Dior to donate a portion of proceeds of the shirt to fund women's education worldwide.
The designer tee comes at a pretty steep price point ― it retails for $710 and is only available in specialty boutiques. But we love the message behind the tee and we equally love the way Demi styled it. She paired the top with a navy blue striped pencil skirt, black sandals, a long black jacket hung over her shoulders, and the chicest black cat-eye sunglasses.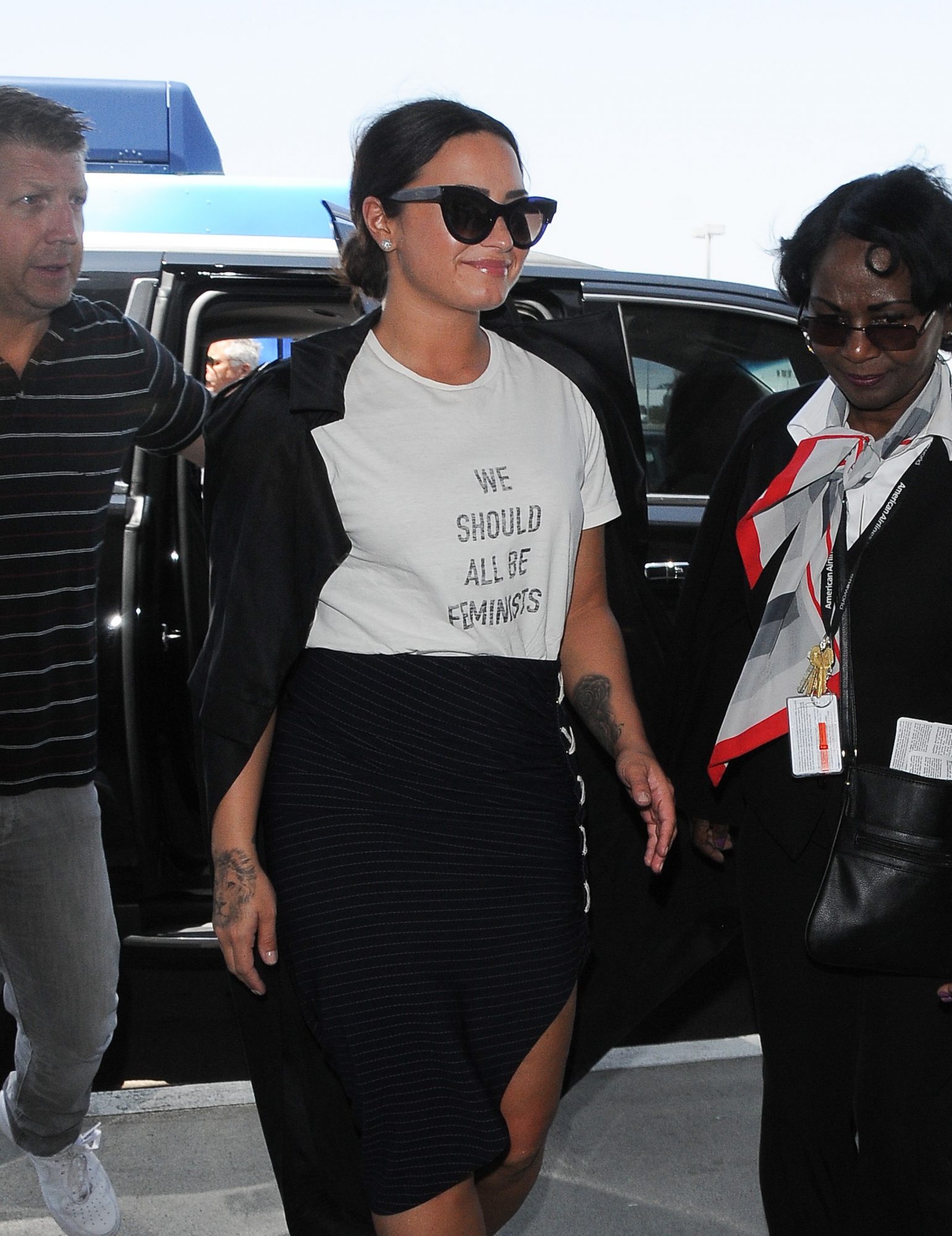 Demi has long been outspoken about her beliefs on feminism. She recently told Dolly.com her thoughts on the term, saying:
"What feminism means to me is just standing up for gender equality and trying to empower our youth. And showing women that you can embrace your sexuality and you deserve to have confidence and you don't need to conform to society's views on what women should be or how you should dress. So, I think it is just about supporting other women and empowering other women."
We love that she proudly declares herself a feminist and shows up for all that it stands for, because it's so, so important.
If you're looking to grab a feminism tee of your very own but don't have an extra $710 lying around, here are a few less pricey but still awesome options.
Charlotte Russe "We Should All Be Feminists" Graphic Tee, $15.99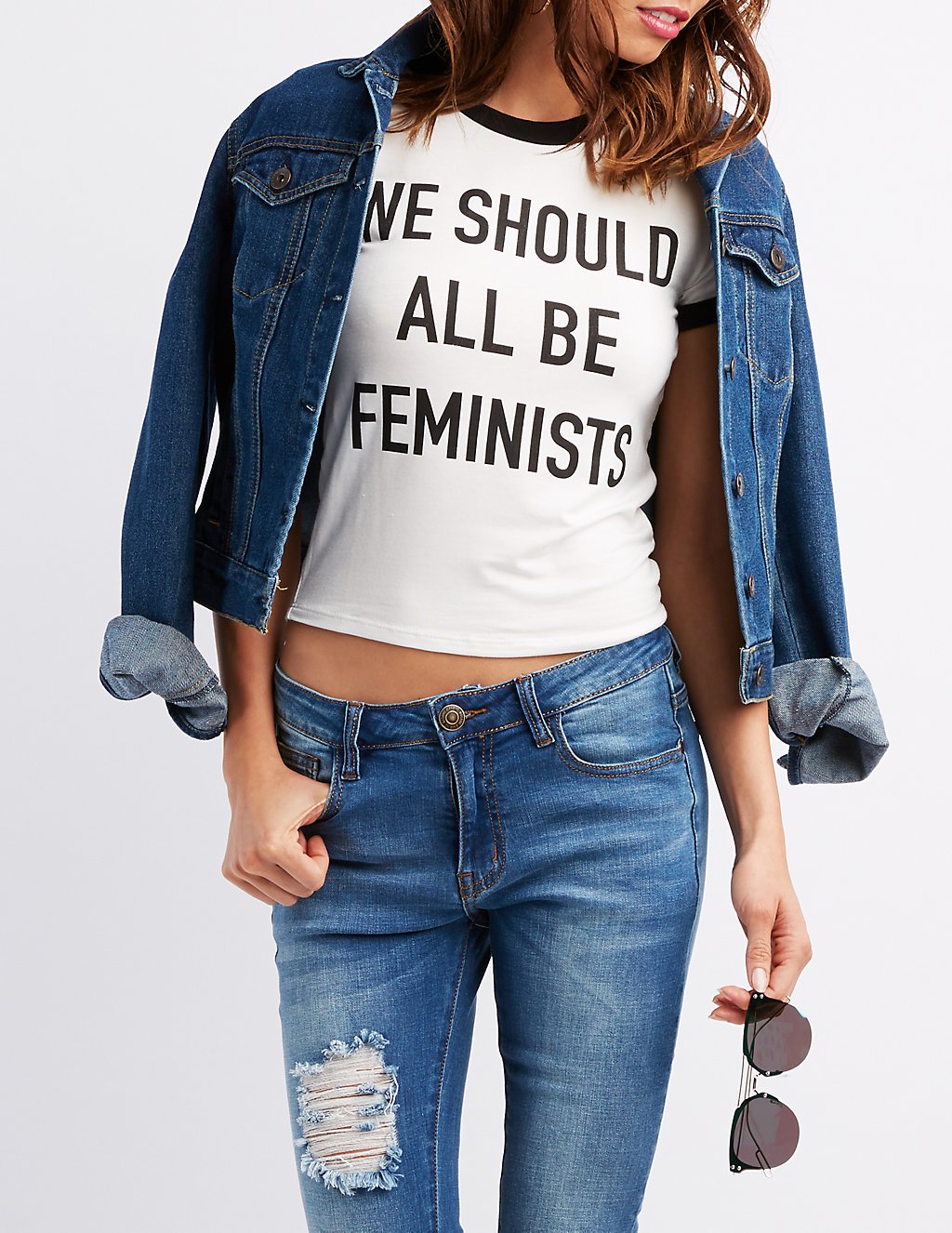 Available here.
Otherwild "The Future is Female" T-shirt, $30