Demi Lovato deactivated her Twitter account after making an "insensitive" joke about rapper 21 Savage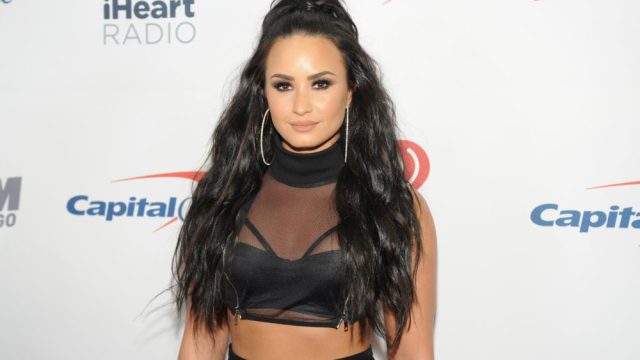 After reports surfaced on Sunday, February 3rd that rapper 21 Savage was detained in Atlanta by U.S. Immigration and Customs Enforcement, social media was abuzz over the fact that even many of his biggest fans didn't know he was technically British. And yes, the jokey memes and tweets abounded. false
https://twitter.com/udfredirect/status/1092439216905207808
However, the Twitterverse was decidedly not happy when Demi Lovato joined in on the jokes, with many accusing her of insensitivity.
Backlash against the comment was swift, and many even brought up her own recent overdose and struggles with addiction.
Lovato then attempted to clarify her comment on Twitter and on her Instagram Stories, ultimately deactivating her Twitter account.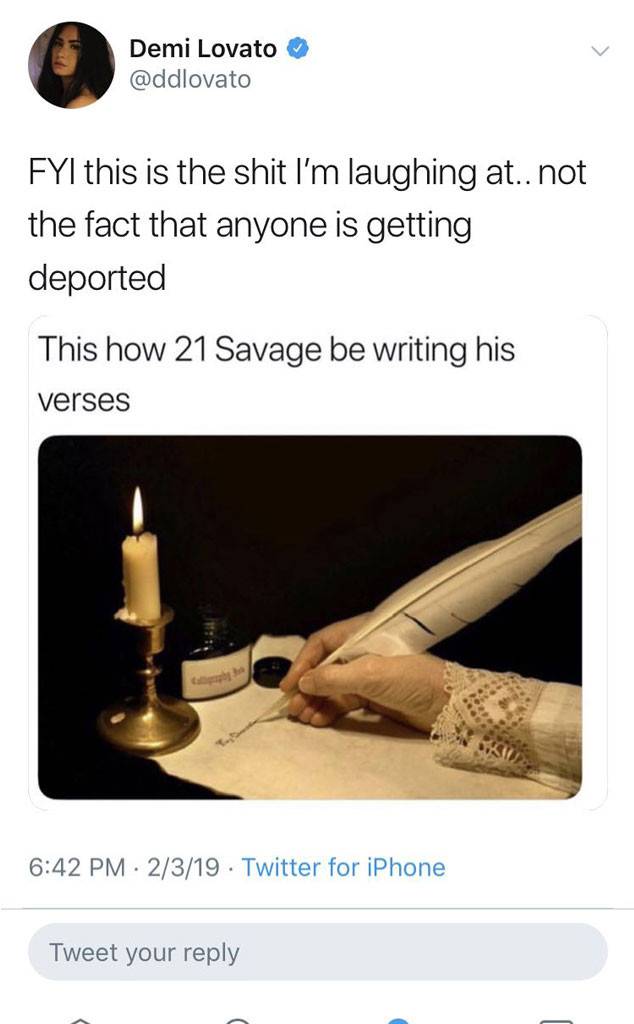 And many have since come to the singer's defense. false
false
According to reports, Savage (who's real name is Sha Yaa Bin Abraham-Joseph) entered the U.S. legally back in July 2005, but has had an expired immigrant visa since July 2006. Savage has received plenty of support from fans in the wake of his detainment, especially amid the current immigration policies under the Trump administration.
All jokes aside, it's never cool to cyberbully anyone for any reason, and we wish both 21 Savage and Demi well. It never hurts to be kind, especially on social media, where it's easy to forget that a real, live person is on the other end of a viral joke.