Demi Lovato's new tattoo is an adorable tribute to her late dog with Wilmer Valderrama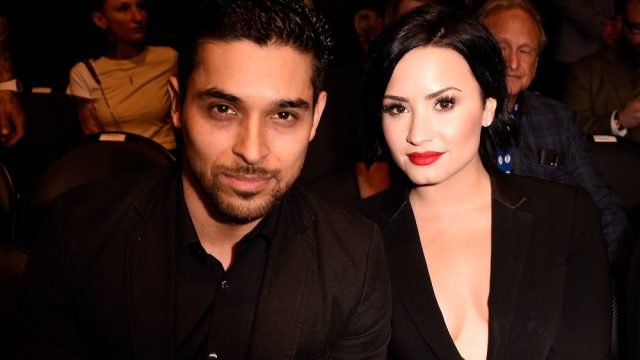 Back in 2014, Demi Lovato and her then-boyfriend Wilmer Valderrama adopted a little dog. They named him Buddy and his happy face frequently appeared on their Instagrams. Sadly, Buddy died a year later in a tragic coyote attack, and though Lovato has gone on to adopt other dogs, nothing will fill that Buddy-shaped hole in her heart. To honor her late dog, Lovato got the sweetest ankle tattoo of Buddy's adorable face with handwritten text that says, "buddy was here."
Lovato thanked tattoo artist Doctor Woo for the "incredible portrait of my late angel buddy…I will love you and never forget you."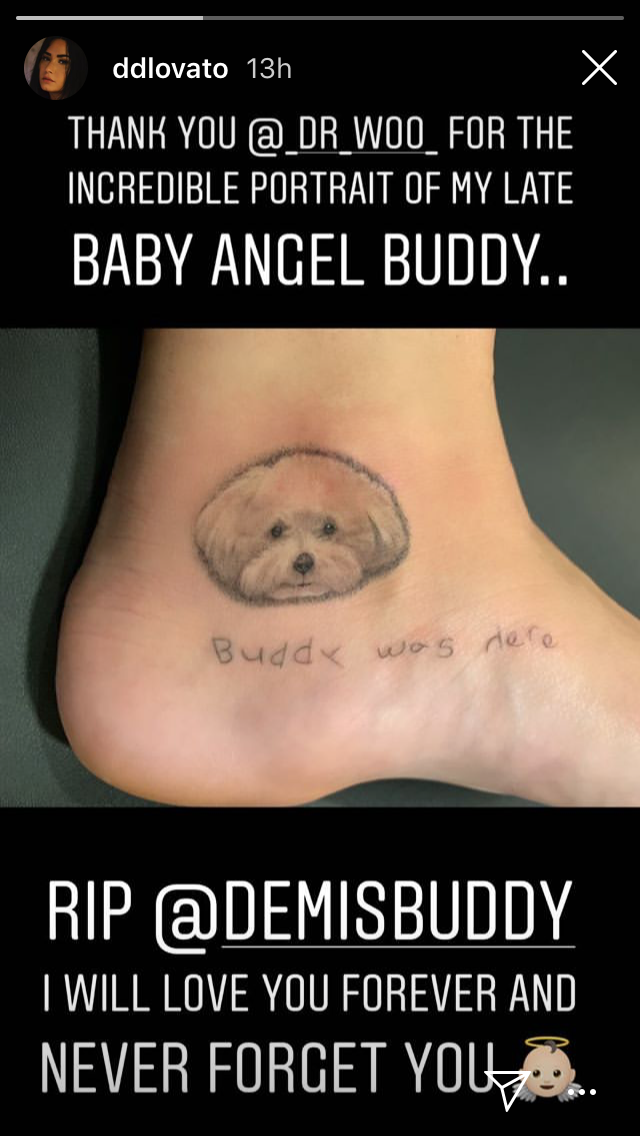 A few years ago, Lovato created an Instagram to honor her late dog. The account @Demisbuddy has 251k followers and a ton of sweet photos of the little guy. "This insta is dedicated to my little angel to remember all the beautiful, incredible moments with my little baby," reads the Instagram's bio.
At the time of Buddy's tragic death, Lovato shared a moving tribute to her dog on Twitter.
"He was taken from us way too soon in a tragic accident and though I will never know why this had to happen, I do know that God only puts us through situations that we can handle so with that, together we are staying strong," Lovato wrote on Twitter. "Buddy was loved by so many people and as small as he was, he made a huge impact in our lives. He truly was human in a way and we were so blessed to have him in our lives.
It's clear that Buddy was loved and will always be remembered.