Demi Lovato debuted honey-blonde hair, and it's #summergoals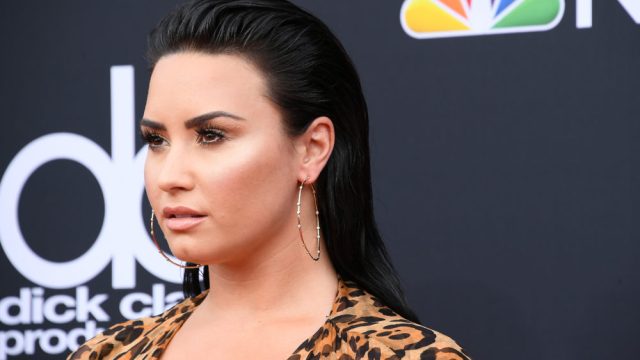 Demi Lovato is no stranger to changing up her hair. She's gone from a chic bob to mermaid-length strands like it ain't no thang. However, she's remained pretty loyal to her chocolate brown color lately, no matter what length or texture she's been sporting.
But it seems the singer was looking for a fresh change, because Lovato has blonde hair now, and even though we've only gotten a brief sneak peek so far, what she did reveal looks amazing.
It's not the first time Lovato has changed up her color, and she's known for a blink-and-you'll-miss-it switch-up (remember the time in 2016 when she had blonde hair for a mere matter of days?), so it's unclear how long the new summery shade will stick around. But we do know the process took two days to complete, which is some serious dedication to a new look.
A press release sent to HelloGiggles noted that Lovato's new look was done by colorist Amber Maynard of Nine Zero One Salon with the assistance of Anthony Holguin. Lovato shared a glimpse of her new lighter color in a post on her Instagram Stories.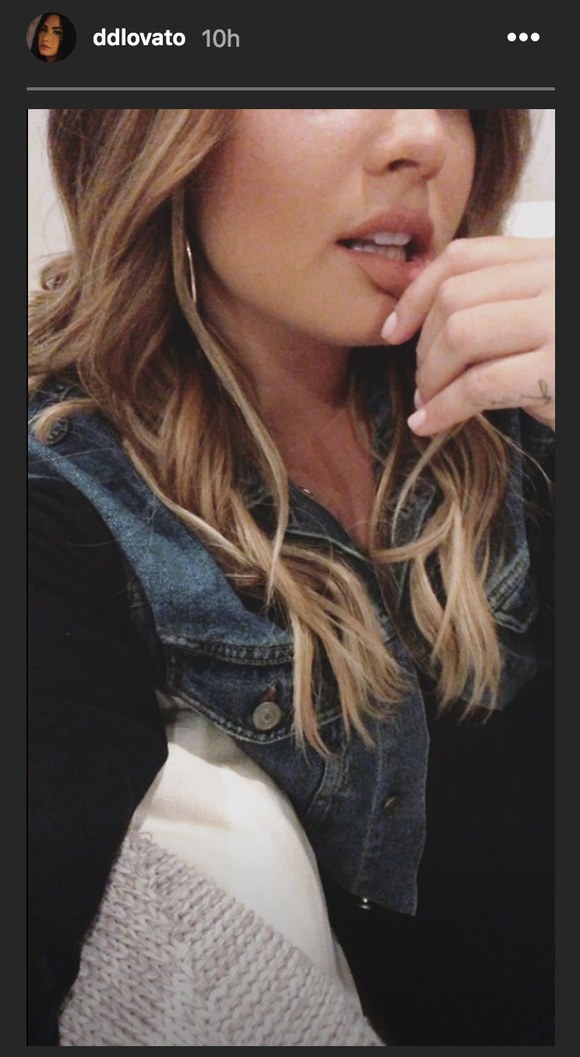 Maynard also revealed that Lovato was looking for a fresh change, telling Allure.com, "Demi's had dark hair for a long time — we thought what better way to switch it up than to go lighter and add extensions for length?" She added, "It was such a pretty yet also soft shade and we haven't done a blonde like this before on Demi."
Lovato has tried pretty much every shade of the rainbow, including blue, pink, purple, and red, and she's never afraid of a bold beauty look. In 2013, after debuting bright blonde hair, she told People.com, "I don't really care if people like it or not. I like being blonde and it's fun for the summertime."
https://www.instagram.com/p/BkLAV_vFvtG
Maynard, who's worked with Lovato for seven years, also revealed that the "Confident" singer is "always open [to] change and willing to take risks." She also shared that the dye process took two whole days (she used Joico LumiShine new "DD" Crèmes and Joico Blonde Life Lightening Powder to achieve the hue). "Be prepared for a long process. You can't rush perfection," she said.
We can't argue with that. Can't wait to see more, Demi!