Demi Lovato transformed her "glossy mermaid" hair into a new asymmetrical bob
It's already been a transformative year for Demi Lovato, but now she's bringing that energy into a new hair look. Recently, the singer, actress, and upcoming talk show host has been wearing her hair in long, "glossy mermaid" waves, according to her stylist Paul Norton. Now, she's showing off an asymmetrical bob, and it's giving us the badass energy we'd like to take into the rest of the year.
On Friday, February 14th, Lovato posted a series of photos to her Instagram Stories in celebration of Valentine's Day and her Galentine's Day celebration with friends. In the photos, her waist-length waves that she wore for her powerful Grammys and Super Bowl performances were absent.
In place of Lovato's long hair was an asymmetrical bob, cropped shorter on one side and grazing her clavicle on the other.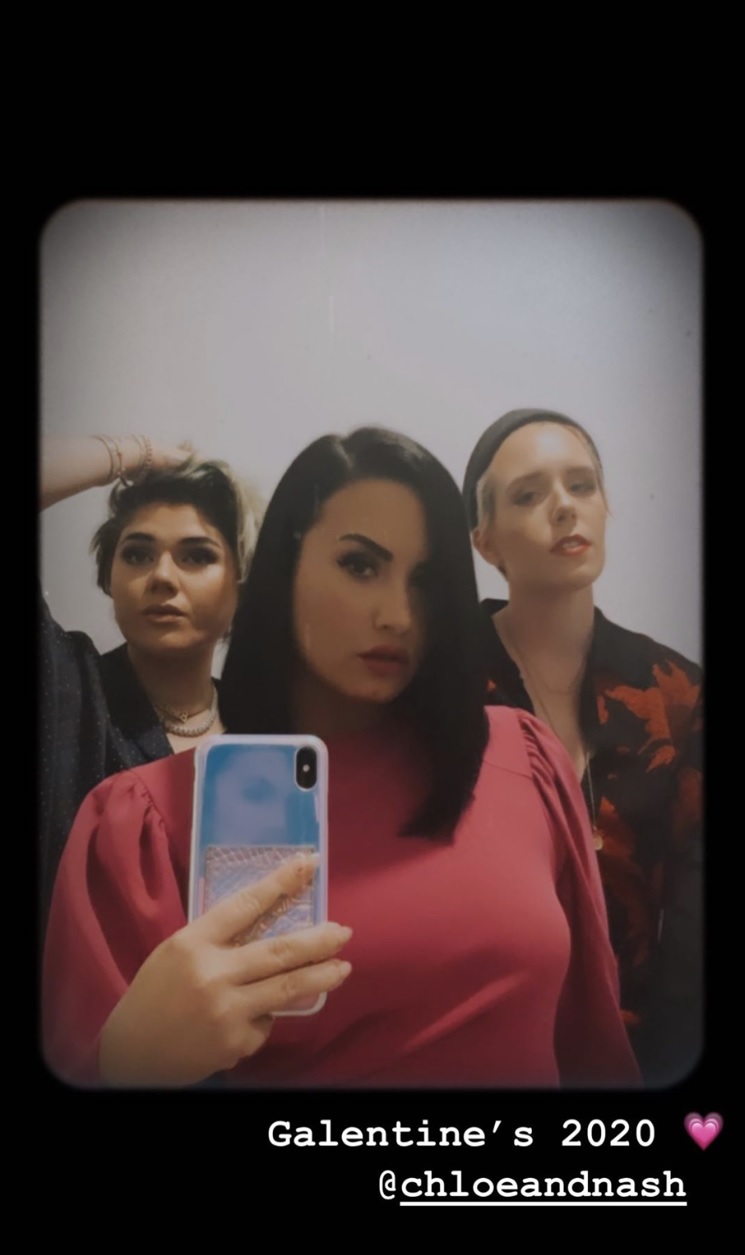 She doesn't tag her hairstylist behind the cut (or extension removal), but she does tag Chloe & Nash, the musical duo. It seems like all three had a fun Galentine's Day together.
Get a closer look at Lovato's sleek, longer bob below, as well as her killer outfit-matching lipstick.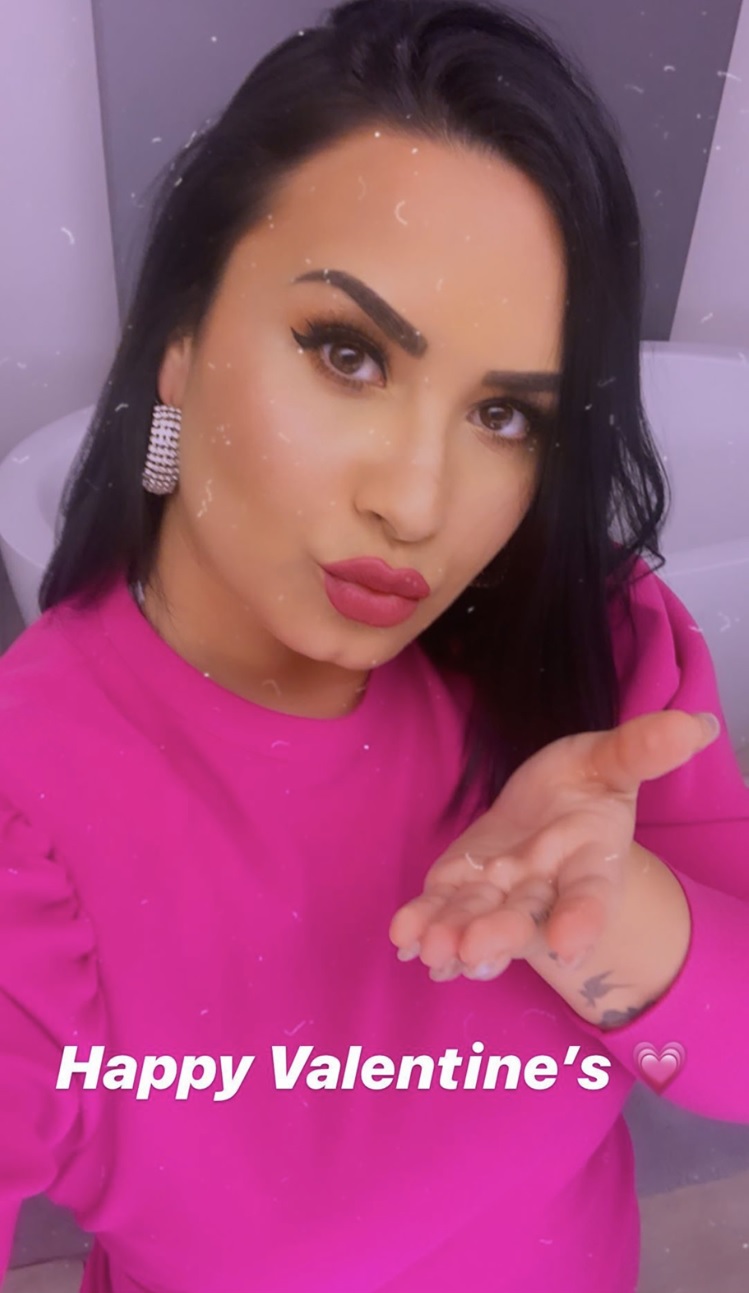 Though it's the first time this year, it's far from the first time Lovato has made a major hair transformation. In fact, it's not even her first time with a bob. Last summer, she helped kick off celebrity bob season, when it seemed like everyone was chopping off length for a fresh short cut.
https://www.instagram.com/p/B1Wt2TBB7RL
A month later, in September, she showed off her cropped bob with pink tips.
https://www.instagram.com/p/B3DyvZKhfD2
And in case you forgot, here was Demi's look just two weeks ago as she prepped for singing the national anthem at the Super Bowl.
https://www.instagram.com/p/B8FDf9jhfVg
This time, her bob cut is a little longer and more asymmetrical, and we love it. Though we know better than to expect Lovato to keep one hair look for long. We can't wait to see what she shows off next.