Demi Lovato is celebrating six years of sobriety, and fans are so inspired by her honesty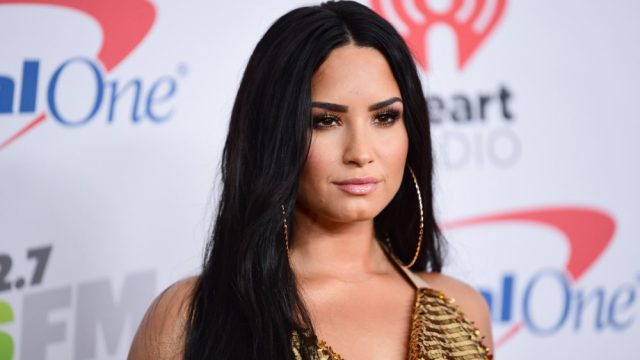 Demi Lovato said she hit rock bottom a few years ago when her parents told her that if she didn't get clean, she could no longer see her little sister — and that was a turning point for the singer. This week, Demi Lovato is celebrating six years sober. Though she's been open about hitting rough patches along the way, judging by the response to her social posts about the impressive milestone, her journey has been an inspiration for many.
"I'm so thankful to my family, friends and @castcenters for being a part of this journey," Lovato posted on Instagram, giving a shout-out to the addiction and mental health treatment center she now co-owns. "A huge part of my recovery was learning to love myself and to give back to others."
She shared a similar message of hope on Twitter.
Demi Lovato has struggled with alcohol and drug abuse, manic depression, eating disorders, and other issues, and being in the public eye has not helped.
But it's also given the former Disney Channel star a powerful platform to show others who are having a hard time that they're not alone. Back in October, Lovato admitted in her documentary, Simply Complicated, that she'd relapsed with her eating disorder and started binging and purging again earlier last year.
In an interview with Billboard just last week, Lovato was candid about how close she came to falling off the wagon at last year's Met Gala: "I had a terrible experience," she said. "This one celebrity was a complete bitch and was miserable to be around. It was very cliquey. I remember being so uncomfortable that I wanted to drink."
Instead of having one, Demi Lovato says she left the event and went to an Alcoholics Anonymous meeting, one of the programs she credits with keeping her healthy and on track.
"I changed my clothes, but I still had my diamonds on — millions of dollars of diamonds on in an AA meeting, she went on to say in the Billboard interview. "And I related more to the homeless people in that meeting who struggled with the same struggles that I deal with than the people at the Met Gala — fake and sucking the fashion industry's dick."
https://www.instagram.com/p/BgWX27oFLoA
In one of her six-years-sober celebration posts, Demi Lovato is seen wearing a "Self Love" tee, and it's clear that her fans have taken that positive message to heart.
Admirers from Ellen Degeneres to followers who thanked Lovato for pushing them to be stronger in their own fights against addictions and other demons flooded the "Sorry Not Sorry" singer's feeds.
Here's to six more and all the years after that!