This "deleted scene" from Sabrina Carpenter's music video is the "Girl Meets World" reunion we didn't know we needed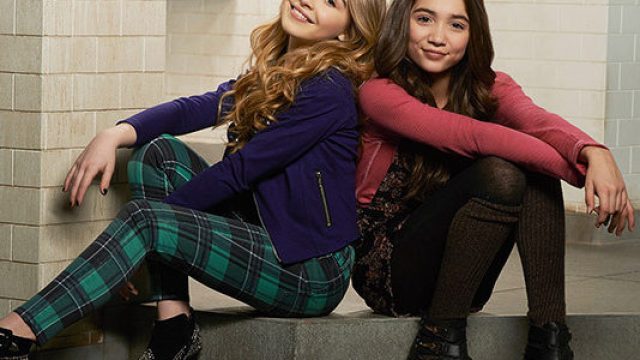 Why don't our favorite shows go on forever? That was on our minds when Sabrina Carpenter released a clip of Corey Fogelmanis that she says was cut from her music video "On Purpose." And it's the Girl Meets World we need right now.
But we guess even the most awesome things have to come to an end. When we first heard that our childhood fave Boy Meets World was returning to TV, we were SO excited. And Girl Meets World brought us so many old and new faces that we loved. We can't believe it didn't last longer.
But Sabrina Carpenter gave us this mini Girl Meets World reunion when she revealed a "deleted scene" from her music video.
We guess we'll have to live with that. For now.
Okay, so it's not a REAL deleted scene from the video. But ugh, those two are too adorable together. Sabrina and BFF Corey Fogelmanis traveled to London together and made a video on Triller that matches the original "On Purpose" video SO closely. We bet they're fooling tons of people. And this video just reminds us how much we loved Girl Meets World.
Sabrina and Corey are clearly having a blast together abroad.
https://www.instagram.com/p/BUps1ipFxxJ
And hey, we could totally go for some Girl Meets Europe. But we feel like it'd make an even better reunion with the whole gang.
We guess we'll have to keep waiting for that. But like, seriously Disney, make it happen. Kay thanks, bye!