This deleted "Game of Thrones" scene will make you question everything you know about Jon Snow
We're starting to think that Game of Thrones loves nothing more than to shock us and play with our emotions – especially when it comes to a newly released, deleted scene.
Note: If you haven't finished watching season 5 and aren't caught up, then we highly recommend that you stop reading now because SPOILER ALERT. Seriously. Major spoilers will be happening in 3… 2… 1…
When Jon Snow appeared to die a bloody death after his Night's Watch turned against him, many of us didn't see it coming. Several of us are still in denial, in fact. I mean, how could this happen? Jon Snow, dead? Say it ain't so. Tell us that the Night's Watch and their Commander are living happily ever after (which is literally impossible in the GoT world)!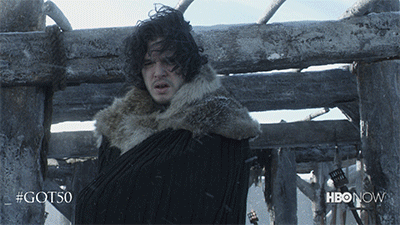 Then again, we may have had the chance to emotionally prepare ourselves for Snow's death if a certain scene hadn't been removed from the plot. Thanks to Entertainment Weekly, we can now watch this deleted clip, which is set to be included on the GoT Season 5 DVD set (to be released March 15th).
Here's the lowdown: the scene was meant to be part of Season 5's fifth episode. It features a tense moment between Ser Alliser Thorne (played by Owen Teale) and captured Wildling Tormund Giantsbane (played by Kristofer Hivju) at Castle Black. At one point, as Thorne is trying to intimidate him, Tormund successfully perturbs him when he states, "You must no longer be in charge, then."
Now, we all know that Thorne was not happy when Snow was chosen over him to become the Night's Watch Lord Commander. Tormund's taunting may have been the straw that broke the camel's back, sending Thorne on his way to end Jon Snow once and for all. Plus, if this scene had been included, it may have given us all a clue of what was to come in Westeros.
You can probably guess what our next question is: Is Jon Snow really dead? Like, really, REALLY dead?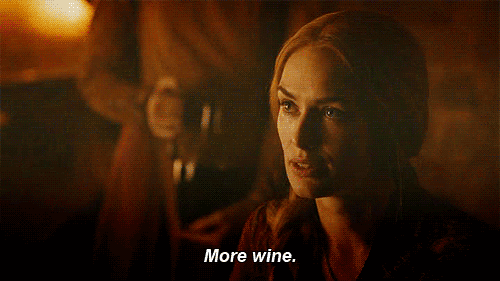 Though many cast members suggest otherwise, we're not sure if we believe it (is this the denial talking?). However, only time will tell. We'll just have to wait and see during Game of Thrones Season 6 premiere on April 24th.