The Degrassi reunion at the AMA's made us realize how far Drake and Nina Dobrev have come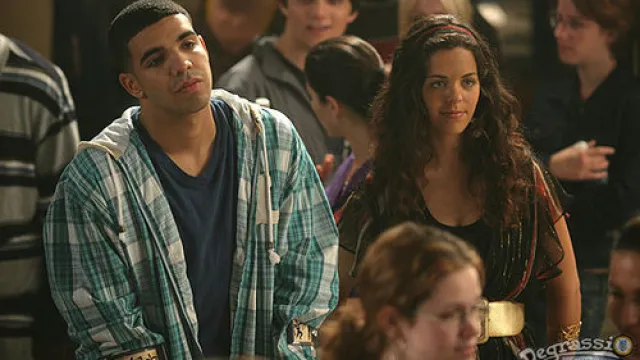 Before Drake was the number one downloaded hip-hop artist of all time, he was just a kid in high school. DEGRASSI High, that is. A fan of the former Jimmy Brooks shared a throwback pic of him and Degrassi co-star Nina Dobrev, paired with a shot of them on stage at the AMA's Sunday night.
Drake won three awards at the AMA's, including Favorite Album – Rap/Hip-Hop for Views. While accepting the award, Drake gave a shoutout to his presenter, and old friend.
"Me and Nina were on Degrassi together by the way. We've come a long way, you know? Congratulations on all your success," he said.
Following the show, Dobrev posted a congratulations note on Twitter along with the hashtag #DegrassiForever.
Seriously, must be so weird and cool to watch your old colleague take over the music industry.
And on Drake's end, he's been watching Dobrev rule the TV waves with her role in The Vampire Diaries. And she'll soon be kicking major butt on the big screen, starring opposite Vin Diesel and Samuel L. Jackson in XXX: Return of Xander Cage.
Yep. These two are following parallel roads to mega stardom. We love seeing how excited they are for each other.