My Dark Under-Eyes Hack Made Me Famous—Here's How I Care For My Skin Today
Deepica Mutyala is all about simple skin care.
Cleanse, moisturize, sleep, repeat—or not. From the 18-product maximalists to the one-and-done movers and shakers, everybody's skin care routine differs. In A.M. to P.M., we explore the morning and evening routines of people with different skin care concerns, from targeting acne to embracing vegan beauty.
Age: 31
Skin type: Dry skin
Skin concerns: Hyperpigmentation
Growing up, I had three main skin concerns: hyperpigmentation, dark under-eye circles, and the bumps along my arms and legs. My keratosis pilaris made me so insecure that there was a lot of clothing I wouldn't wear to prevent showing my strawberry legs and arms. Additionally, my under-eye circles were a huge issue for me, but they're also what turned my life around.
As a young adult, a makeup artist used red lipstick under my eyes one day. Confused, I asked her why she was doing that, to which she answered that she was using it as a color-corrector. I thought that was really smart, so I later filmed a YouTube video that went viral and ultimately changed my life. From there, I became a beauty influencer and started my own brand: LIVE TINTED. In the process, I've learned a lot about skincare and what products work to treat my face and body.
A.M.
I wake up and I drink a bottle of water that I keep next to my bed. I always wake up feeling so dehydrated, maybe it's because during the pandemic I drink a lot of wine. After that, I typically go and make some hot chai and just zen out for a minute. Then I'll go for a walk, and when I get back I hop in the shower. I've been using the Dove Deep Moisture Shower Foam for a while, and I've been using Dove body wash forever. I used to work with them a lot and I love the products so much that I've kept using them. Then, I use the Sunday Riley Charcoal Jelly Exfoliating Jelly Body Scrub about three times a week to help smooth out my strawberry bumps. It's really good for my keratosis pilaris—it's so bomb and makes my skin feel so soft.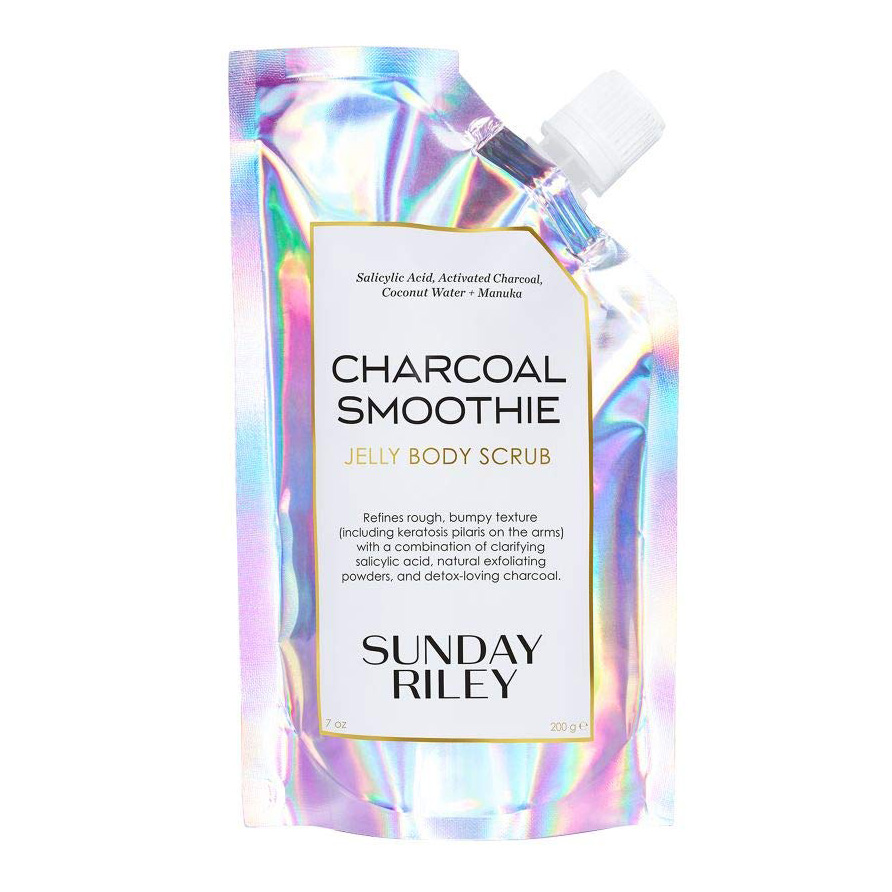 Sunday Riley Charcoal Jelly Exfoliating Jelly Body Scrub
$$38
Shop it
Ulta
Then, while still in the shower, I use the Tatcha Cleansing Oil—it's my go-to. Growing up, I never used oils, but I really love the texture of this one. I also feel like it creates a relaxing sensorial experience, and it feels extra-hydrating for my dry skin. Ever since I started using I've remained loyal.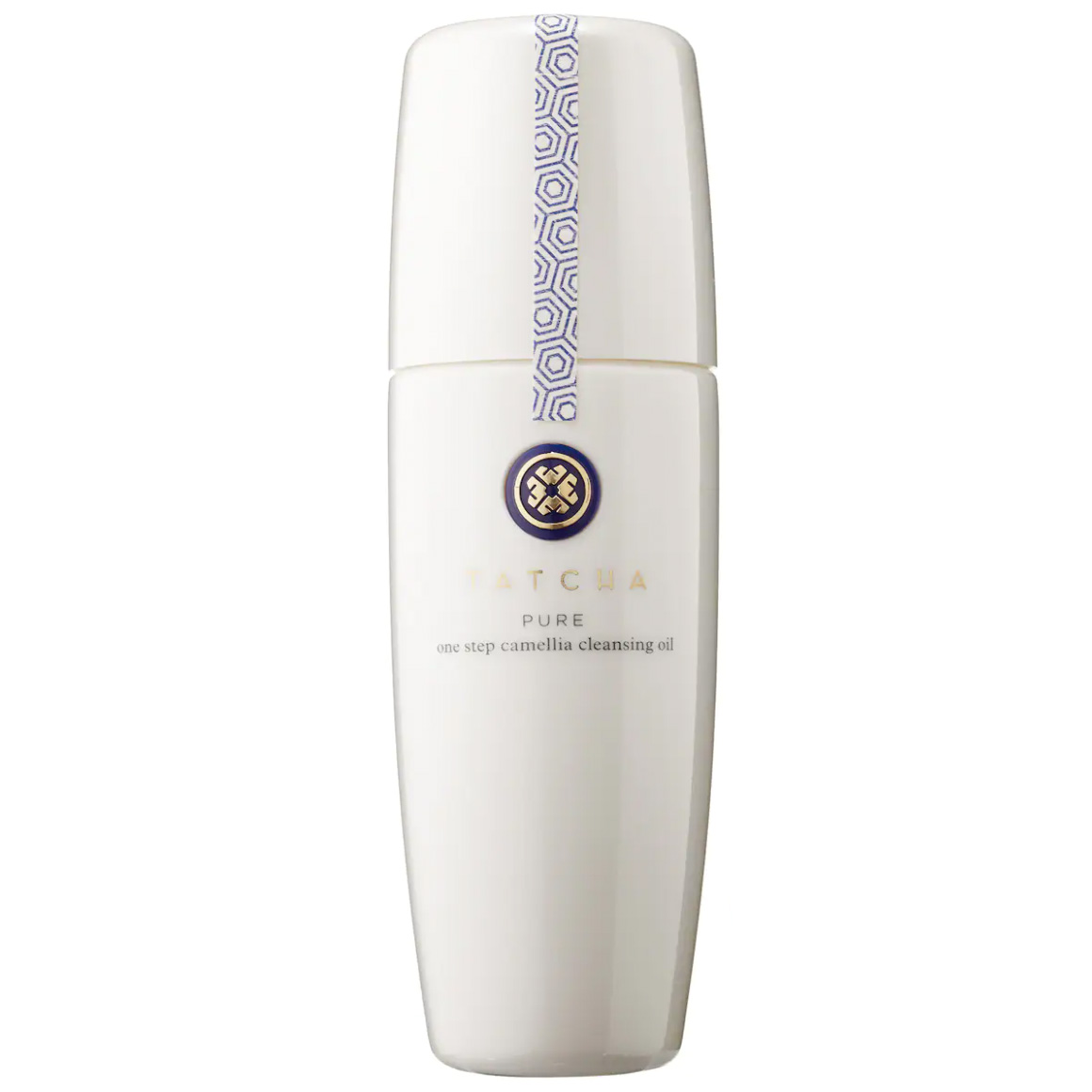 Tatcha Pure One Step Camellia Oil Cleanser
$$48
Shop it
Sephora
Once my skin is cleansed, I'll spritz a little bit of the Elemis Superfood Toner Mist onto my face—I'm obsessed with it. Scent can be a hit or miss for me, and this one is really fresh. Then, I use an amazing brightening serum from Ranavat. I got into it at first because I'm friends with the founder, but it's so good that I keep going back to it, I genuinely love it. It's so hydrating and nourishing that I don't need to use a moisturizer after, and it makes my skin look really dewy and nice. Plus, I love that it smells like jasmine since that's such a big part of Indian culture—it reminds me of my mother.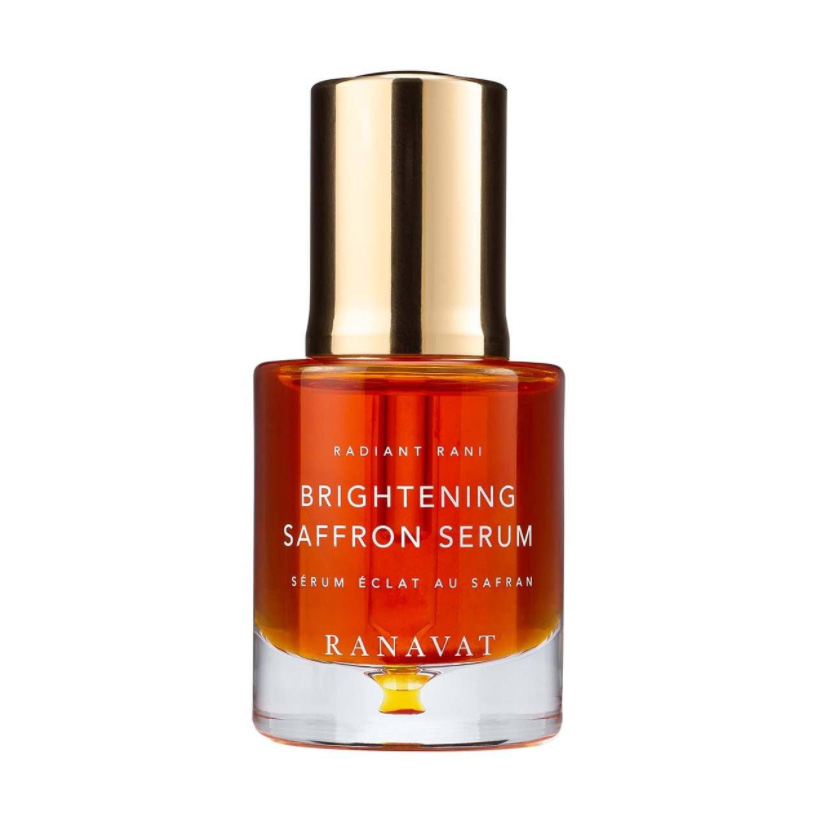 Ranavat Radiant Rani Brightening Facial Serum
$$135
Shop it
Credo
Then, because I don't need a moisturizer, I just go straight to my SPF—I've been using the mineral sunscreen from Biossance. I wasn't raised to think I needed to use sunscreen because my skin never burned, but now that I know more I use it every day and am such a sunscreen stan. Plus, if I don't use SPF every day my hyperpigmentation becomes more intense, so I need to be diligent about it.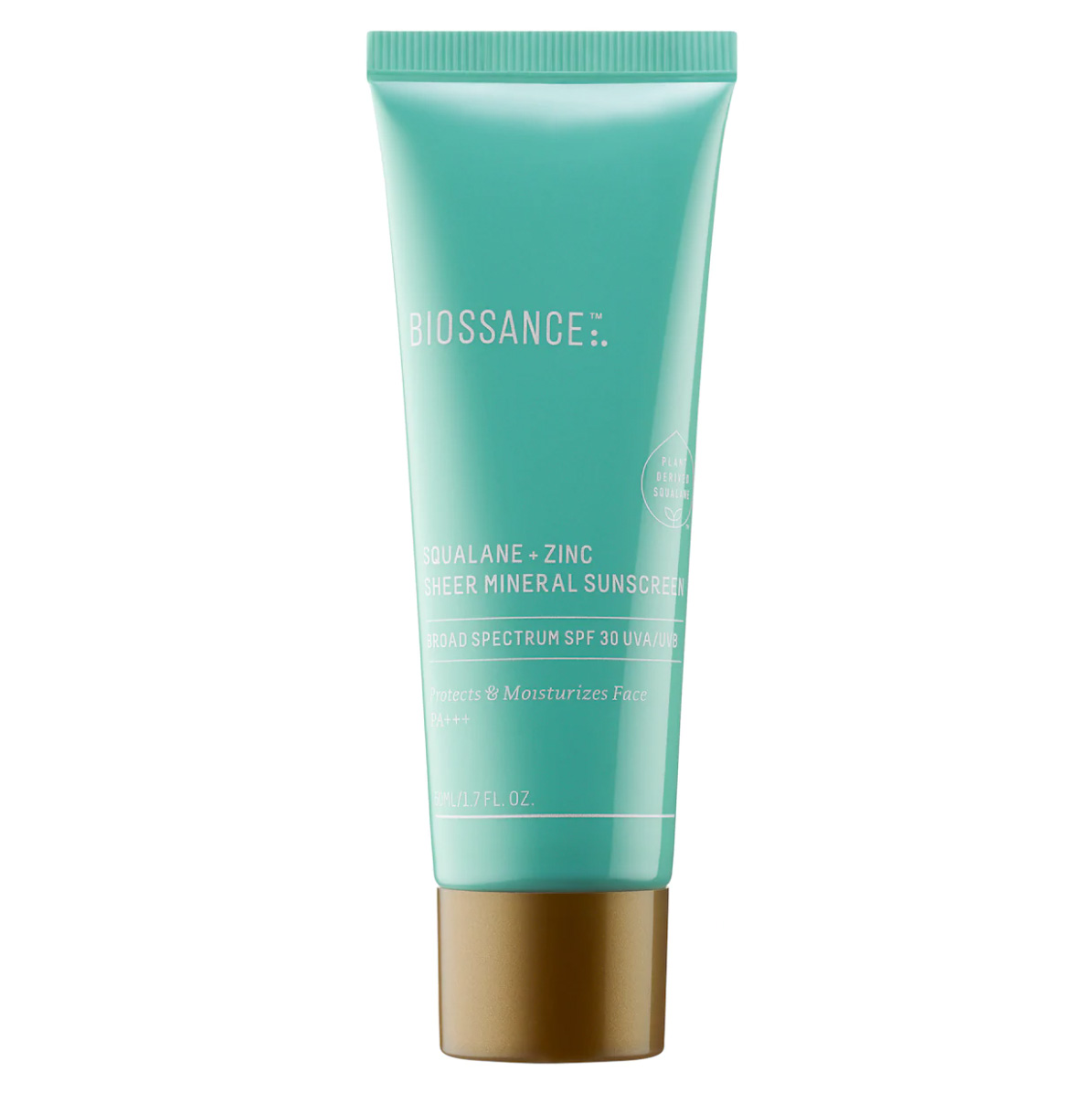 Biossance Squalane + Zinc Sheer Mineral Sunscreen SPF 30 PA +++
$$30
Shop it
Sephora
P.M.
After busy workdays, I finish the evening by serving myself a large glass of red wine and hanging out with my parents. I came to Texas for the pandemic to visit my parents, and it's so nice to be in my 30s and spend this time with them and really appreciate our time together. I haven't spent this much time with them since I was in high school, so taking this time together has been so special. I try to put my phone down and not check work e-mails to have a little more work-life balance—I think it's so important.
Then, once I'm ready to start my nighttime routine, I'll go back into my bathroom and start to zen out again. If I'm wearing makeup I'll double-cleanse, but to be honest, I'm not wearing a lot of makeup these days. I'll use my HUESTICKS, HUEGLOW, will fill in my brows, and apply a little bit of mascara—that's it. So, most days I'll just use Tatcha's Rice Wash. When I first tried it I didn't love how thick it was, but once you mix it in with water it breaks down and feels so nice on the skin. It has little rice grains in it—just the right amount to gently buff the skin.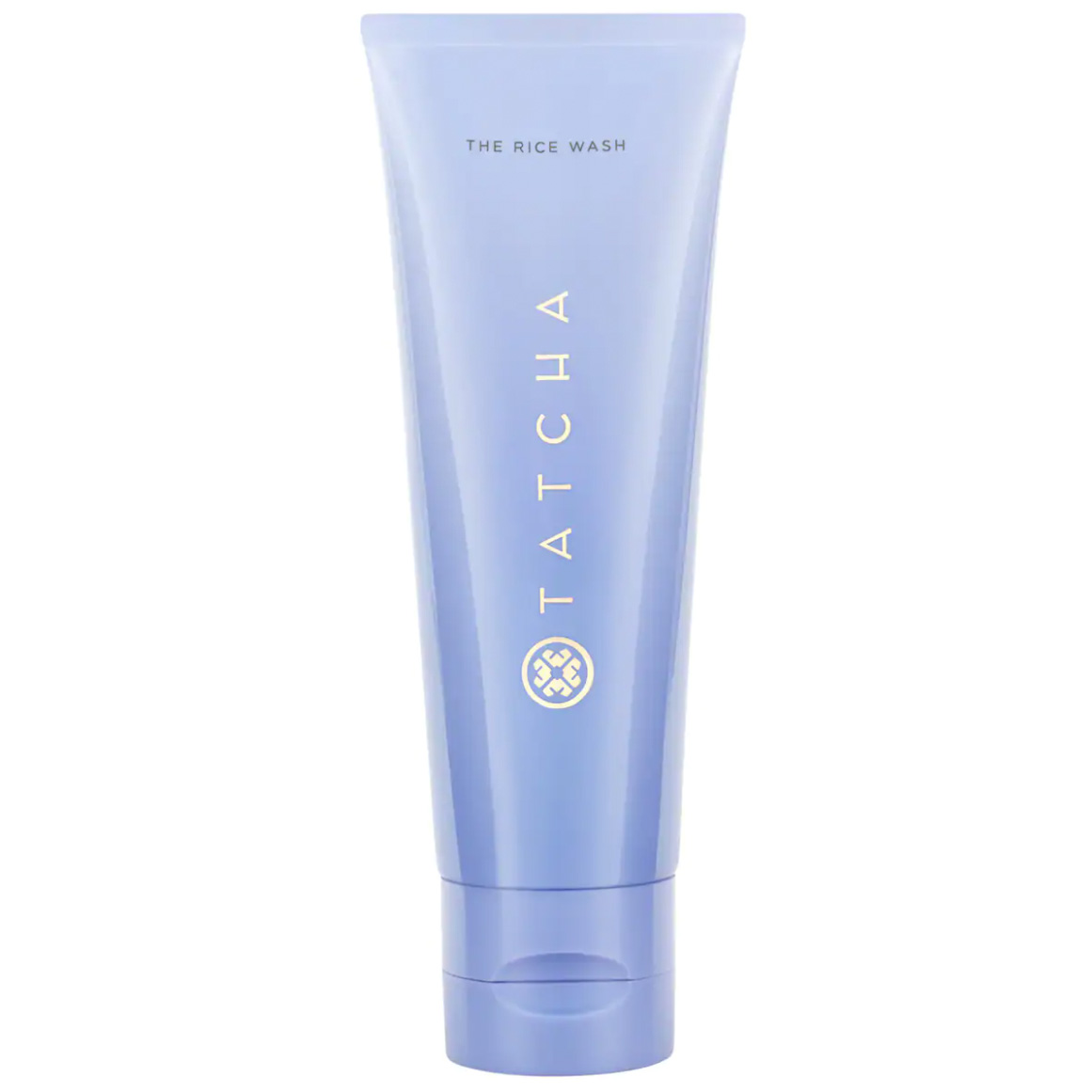 Tatcha The Rice Wash
$$35
Shop it
Sephora
Then, I'll use a mask of some sort. Right now I really love the Summer Fridays Jet Lag Mask. It's so multi-functional! I sometimes put a little extra under my eyes and will wake up with healthier-looking skin. It's so nourishing. I've also been using Estée Lauder's Advanced Night Repair Complex and Advanced Night Repair Eye Complex for about 10 years now as they nourish and hydrate my dry skin.
Estée Lauder Advanced Night Repair Eye Supercharged Complex
$$64
Shop it
Sephora
If I want to give my under-eye area some serious love, I'll use some under-eye patches. That's usually my go-to move and I'll leave them on overnight. My absolute favorite ones are the ones from Elemis. When I use them, I feel a massive difference and notice that my under-eye area looks so much brighter than the day before.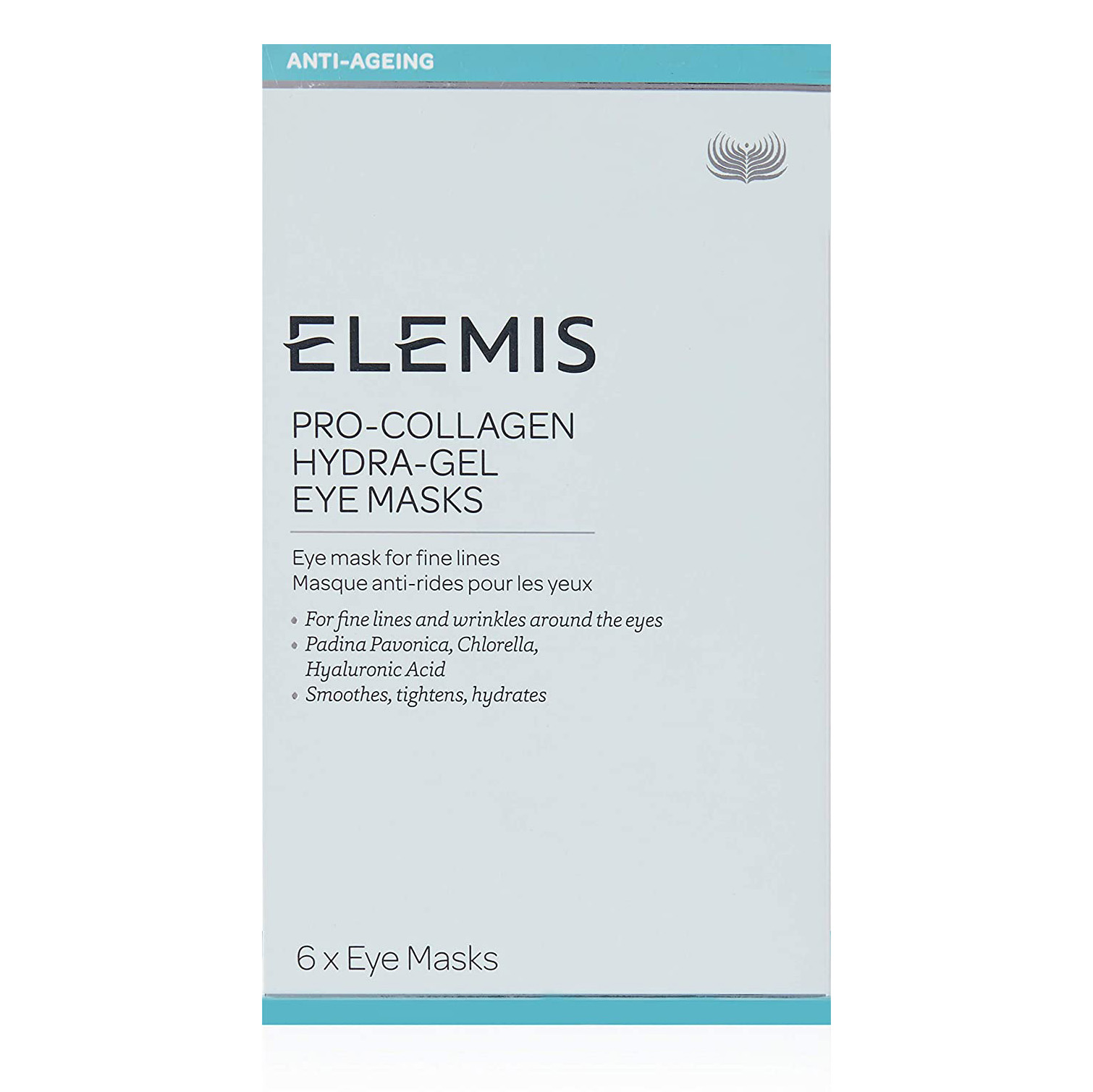 ELEMIS Pro-Collagen Hydra-Gel Eye Masks
Shop it
Amazon
If I'm really treating myself, I'll use the MDNA Beauty Roller along my jawline as I feel like it releases the built-up tension in that area. I like to use it when I'm in the bath on a Sunday night. (Editor note: Treat yo self.) Then finally, before going to bed I'll put on the LIVE TINTED Unity Balm Gloss. It's the perfect hybrid product. It's a multifunctional lip balm/gloss/mask, so I use it day and night. That's the one hybrid skincare-makeup product, and I love using it at night.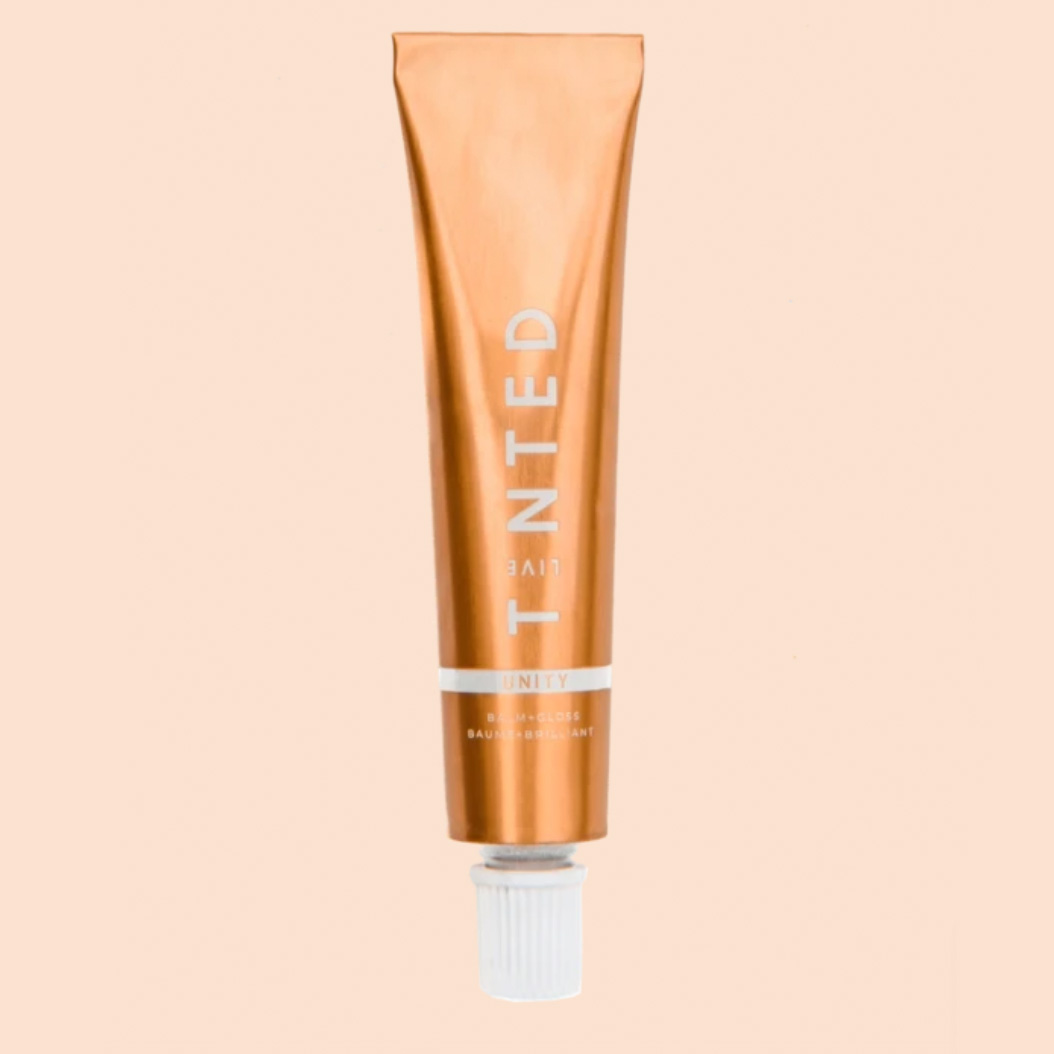 LIVE TINTED Unity Balm Gloss
$$20
Shop it
LIVE TINTED