A deep dive into the important, unapologetic blackness of Beyoncé's "Formation"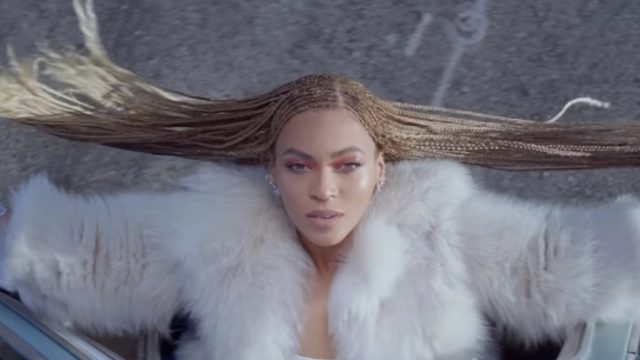 Since ascending to global fame, Beyoncé has preached about a lot of things: Feminism, love, equality, sexuality. But the idea that she might make a powerful statement about blackness — on par with artists like Kendrick Lamar and Curtis Mayfield — seemed like a distant hope. Radical, unapologetic blackness couldn't possibly fit into Beyoncé's carefully constructed, PR-ready image — an image which requires her to be, while undeniably boundary pushing, safely within the limits of radio playability. Or, could it?
On Saturday all that changed with the release of "Formation," a song and video that not only sees Beyoncé expounding on those deeply-ingrained aspects of blackness, but pushing the conversation about what it means to be black to the edge — and then over it.
It's easy to lose sight of everything the pop star is saying with "Formation," especially over the bombastic blare of the horn section, but her words and the images that accompany them are undeniably radical, undeniably black, and incredibly important. Here, a breakdown of "Formation" (both at the Super Bowl and on YouTube) and all its Afrocentric statements.
Messy Mya, Big Freedia, and New Orleans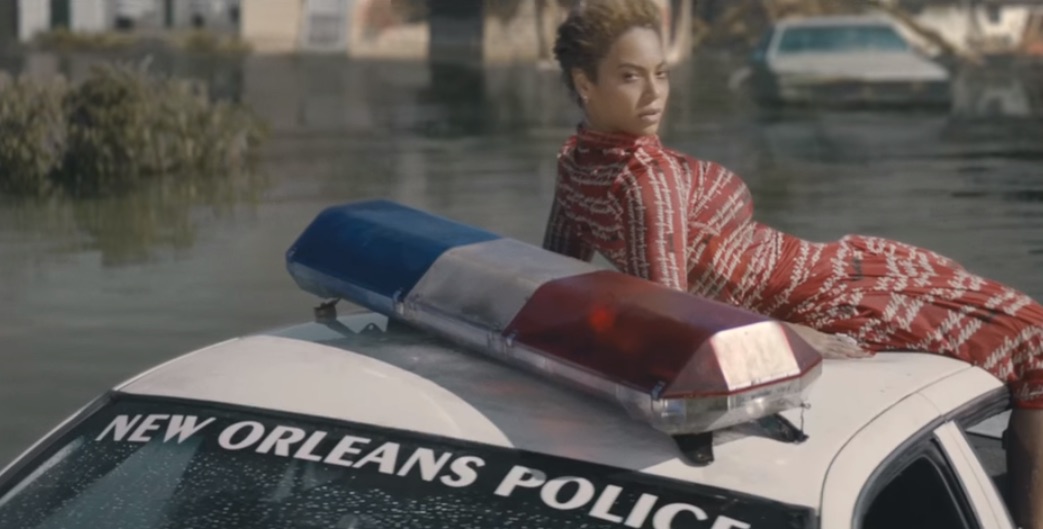 From the iconic image of Beyoncé going under with a New Orleans police car to the closing audio from the 2008 documentary Trouble The Water, there's no missing "Formation's" many, many references to both New Orleans and Hurricane Katrina. But where the video goes above and beyond is with special appearances from New Orleans Bounce diva Big Freedia and the late Messy Mya (who's 2010 murder rocked the Bounce scene). Together these artists represent the all-too-often-underrepresented LGBTQ members of the black community and on a larger scale the disenfranchised citizens of New Orleans.
My daddy Alabama, Momma Louisiana/You mix that negro with that Creole make a Texas bama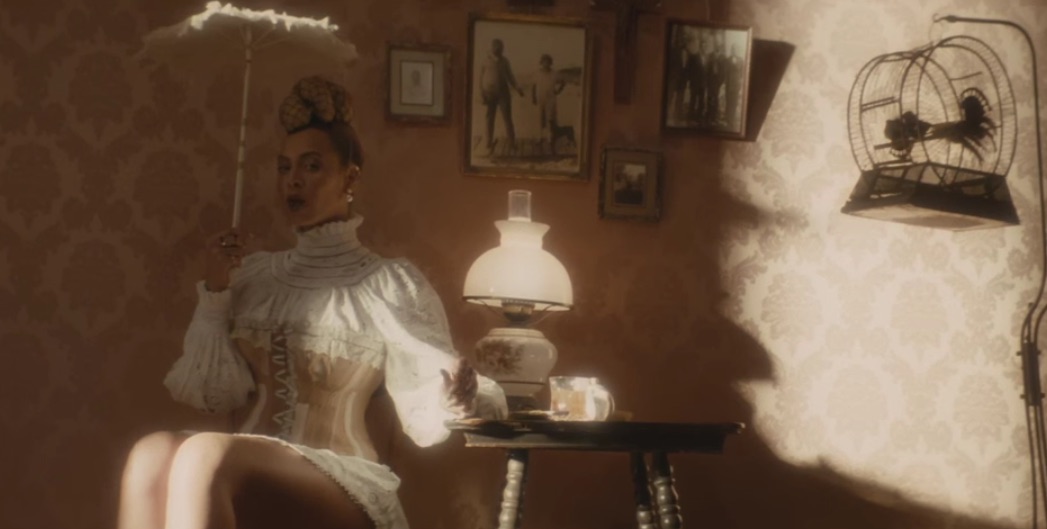 On the surface, this seems like a simple shout out to her family heritage: Beyoncé's mother, Tina, has French, black, and Native American ancestry and family roots in Louisiana's Iberia parish while her father, Matthew, grew up in Gadsden, Alabama. But her self-description as a "Texas bama" is the most notable part of this: The term was once used disparagingly to refer to "country" black people who moved up North in an effort to escape the Jim Crow South and were ridiculed for lacking a certain decorum. In other words, Beyoncé finds herself caught between two worlds: the world of rich and famous people she moves in and the slower-moving, Southern world that she was born into.
I like my baby hair with baby hair and afros/I like my negro nose with Jackson Five nostrils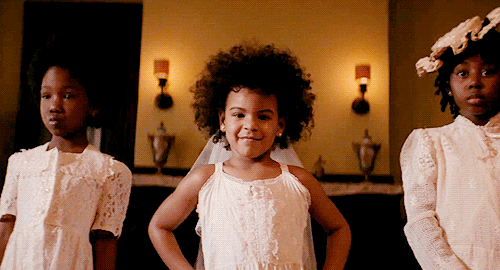 Early on, Beyoncé didn't share too many images of her daughter, Blue Ivy, and as it turns out she wasn't wrong to do that. The few times she did share pictures of her now-4-year-old — who famously wears her hair not chemically-straightened, but in a beautiful afro — she was harangued by online critics beseeching her to "take care" of her daughter's hair. With "Formation," and its stellar Blue Ivy cameo, Beyoncé finally provides a straightforward answer to her critics: Black features like kinky hair and large noses are beautiful.
Queen Bey and #BlackLivesMatter

Beyoncé and Jay Z have discreetly supported the #BlackLivesMatter movement for a few years now. In fact, the two were "outed," so to speak, over the summer when an acquaintance revealed via Twitter that the two had helped bail out activists during last year's protests in Baltimore. With "Formation," the couple are finally taking a very public stand in the name of #BLM. Case in point: The scene featuring a little boy dancing before a group of riot police before the camera pans to a graffitied wall reading "Stop shooting us." Also the $1.5 million Jay Z's streaming service, Tidal, just donated to #BlackLivesMatter and other non-profit groups.
The Super Bowl meets the Black Panthers
Look into the story behind the outfits Beyoncé and her contingent of dancers wore at the Super Bowl and you'll find a major statement on black radicalism. While the NFL and football fans everywhere celebrated 50 years of Super Bowl matchups, the berets worn by Beyoncé's dancers celebrated the 50th anniversary of the founding of the Black Panthers, a radical arm of the Civil Rights movement. To drive the point home, some of her dancers raised a fist in black power before hitting the field for their performance on Sunday night.
American Black culture is as varied and intricate as any other culture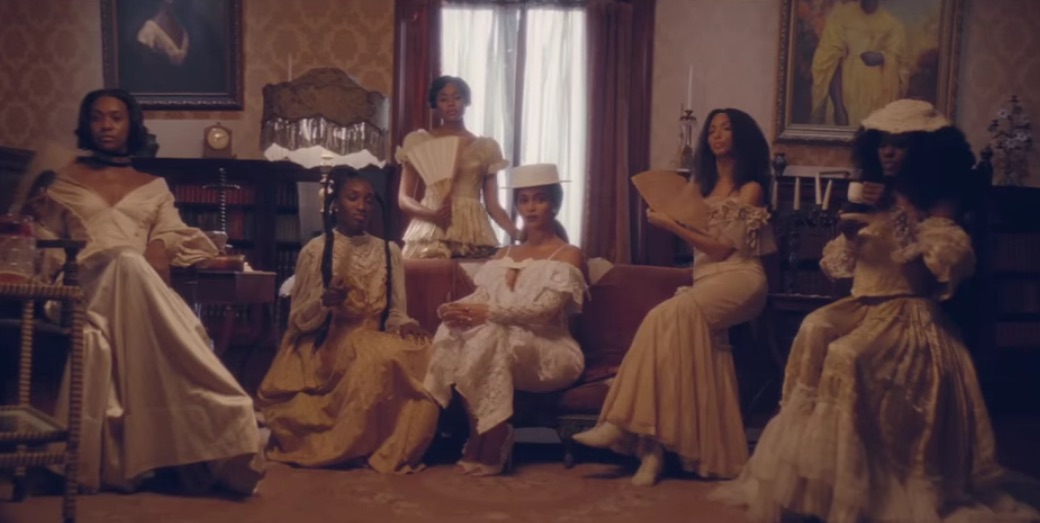 A frustrating part of the black experience is the search for individuality in the face of stereotyping. So, what better way to highlight the differences within black culture than through fashion? It's through styling that the "Formation" video pays homage to the different facets and winding roads of black culture. As Syreeta McFadden over at The Guardian points out, "Formation" demands a deep dive into its many sartorial choices. There are Mardi Gras Indians, Black Cowboys, black churchgoers in their Sunday best, step teams, cotillions, wig shops, and even a reimagined Antebellum South where black women are the Southern Belles with dressed to the nines in lace and satin.
With all that in mind, why not give "Formation" another look?