Decorate your wrist with the cutest charm bracelet ever
Charm bracelets are a classic piece of jewelry that first became popular in the 1950s, but before that, charms were used as tokens to ward off bad luck. Buried Diamond has been known for their handmade, sold-out charms, but now they offer colorful bracelets featuring a gold tone bracelet and enamel charms.
Treat you or a friend (or both of you so you can be TWINZIES!) to this "Love Letter" charm bracelet that features seven different charms such as a pink ice cream cone, a heart-eyed kitty emoji, a chocolate bar and a little love envelope! And if you can't get enough and want to double up, here's also another style with even more options to dangle from your pretty little wrists—the "Classic" charm bracelet! Whether you believe they're good luck or not, wearing a charm bracelet this cute will no doubt bring you the positive vibes AND you'll look stylish, too!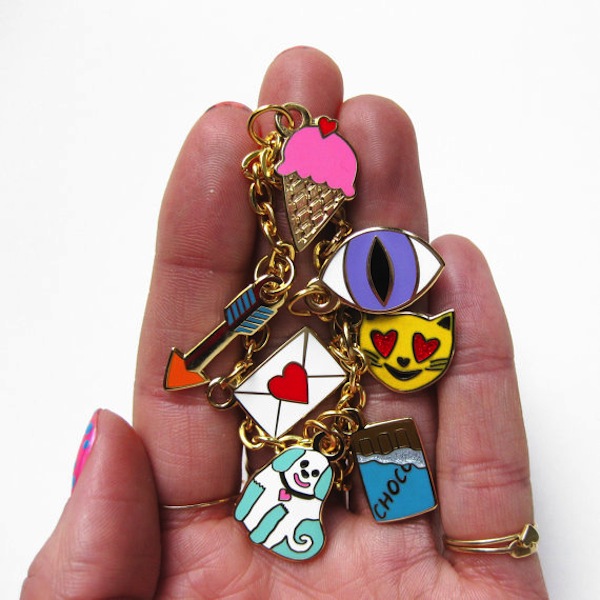 Check out more Items of the Day, here!
(Product images via Buried Diamond/Etsy.)