Your December Tarot Card Reading, According to Your Zodiac Sign
It's time to consider how your actions will impact society.
For this month's tarotscope, you're being called to evaluate your impact on society. With the lunar eclipse in Gemini in conjunction with your North Node, there will greater awareness about how your individual actions contribute to the larger whole.
Below is your December tarotscope. Make sure to read your rising sign, too.
Aries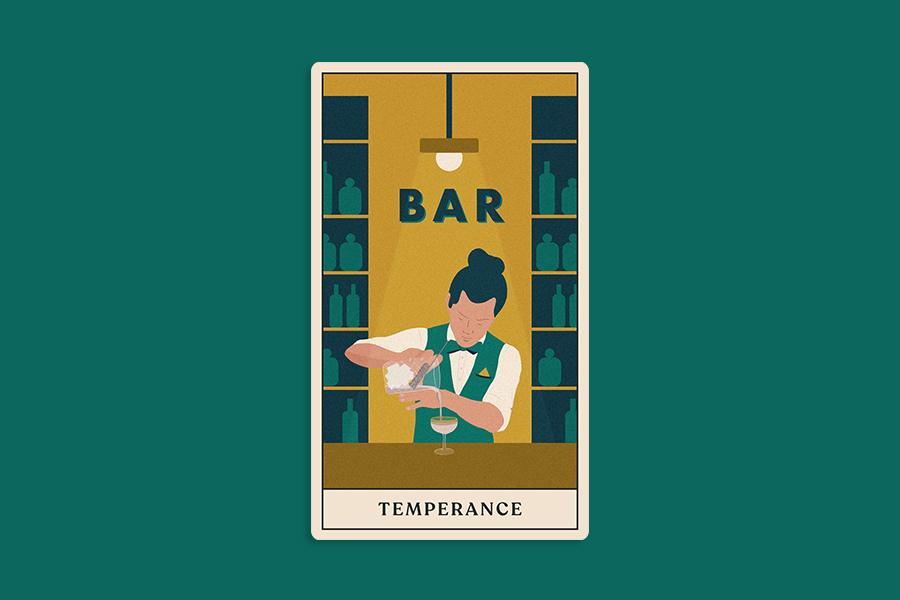 Card: Temperance
As a natural leader, you're meant to use your fire this month to help create more peace and harmony amongst your community. Your needs are always important, Aries, but sometimes it's also important to put the needs of others first. We all have our part to play in this world, and it's time for you to shine.
Taurus
Card: King of Swords
Think of a time when you could've spoken your truth and you didn't. Communication is key for you this month. Don't be afraid to use your voice to create an impact. Better late than never.
Gemini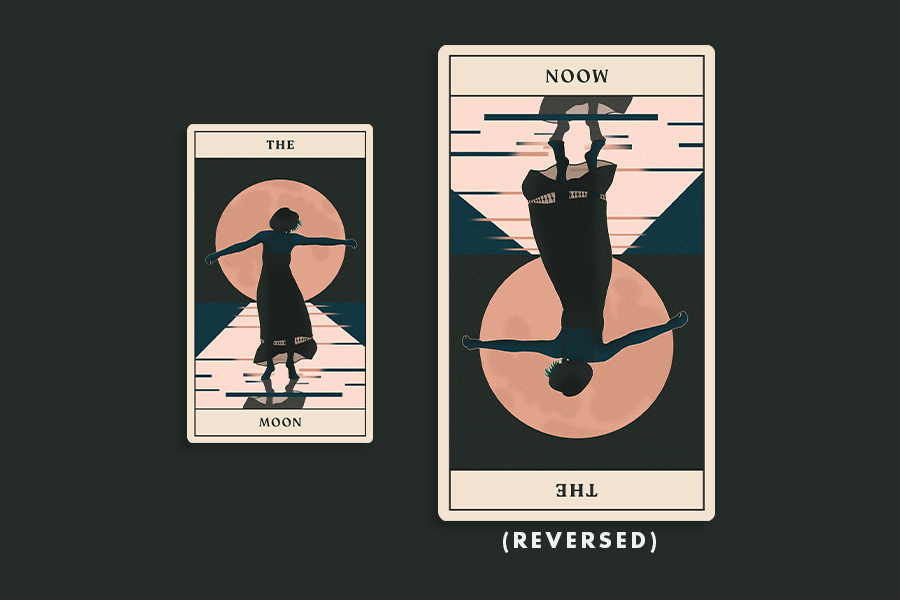 Card: The Moon (Reversed)
All of your deepest feelings are coming to the surface for a reason. Your boundless compassion and empathy will come in handy this month as we collectively work towards uplifting others. Your mission this month is to allow your feelings to move you to inspired action. Love is a powerful motivator.
Cancer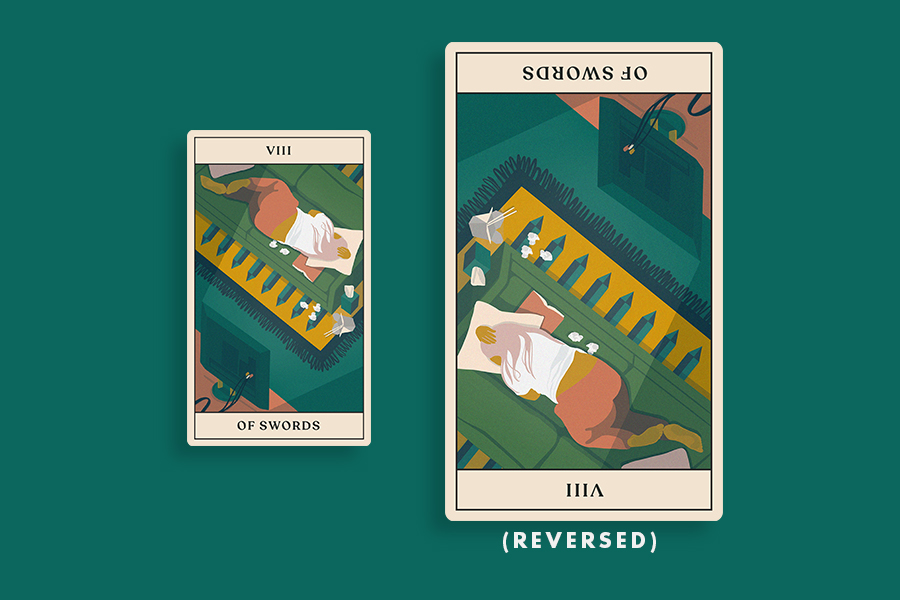 Card: Eight of Swords (Reversed)
Don't lose sight of the bigger picture. Just because you're not seeing progress overnight doesn't mean you should stop pushing ahead. Your actions matter. Continue to be intentional about them and use them with hope for a better future.
Leo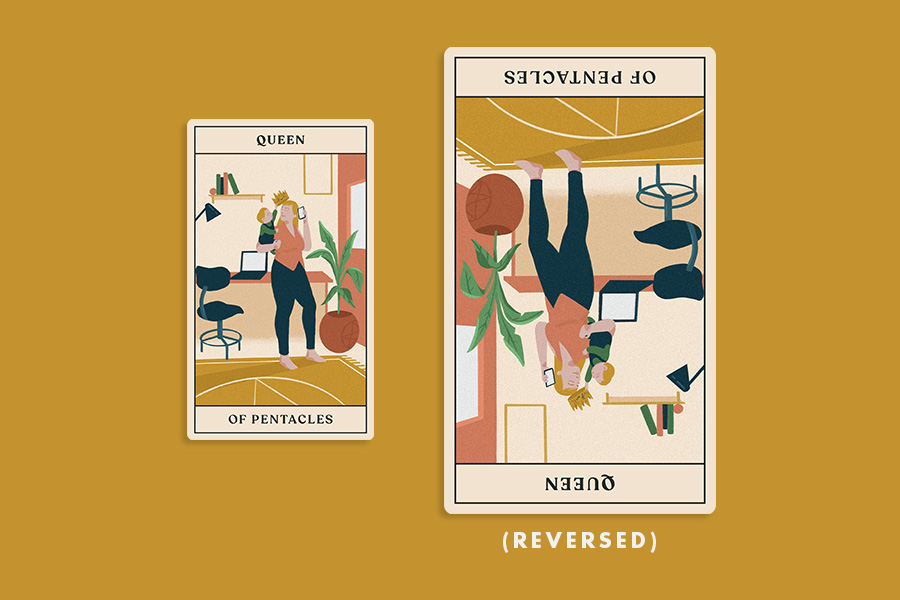 Card: Queen of Pentacles (Reversed)
This month you're feeling fired up, Leo. You know the changes you want to see, and you understand the power of individual action to create collective progress. You're not afraid to make your opinions known, but remember that planning ahead can add to efficiency. Stay grounded.
Virgo
Card: Six of Swords (Reversed)
Creating opportunities will get you closer to your goals instead of running from obstacles. No challenge stands a chance against your intentional effort. Try to utilize the resources you currently have and make a way forward. You have more options than you think.
Libra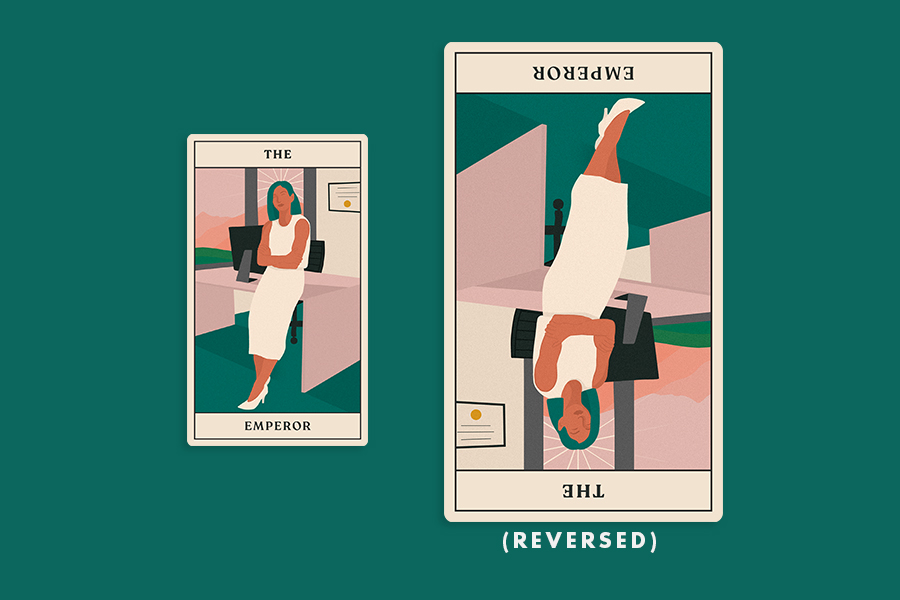 Card: Emperor (Reversed)
Remember what you're capable of. You have so many more skills than you're giving yourself credit for, and your spirit is calling for you to put them to use. Showing up as your best self will do a world of good. Being yourself is everything.
Scorpio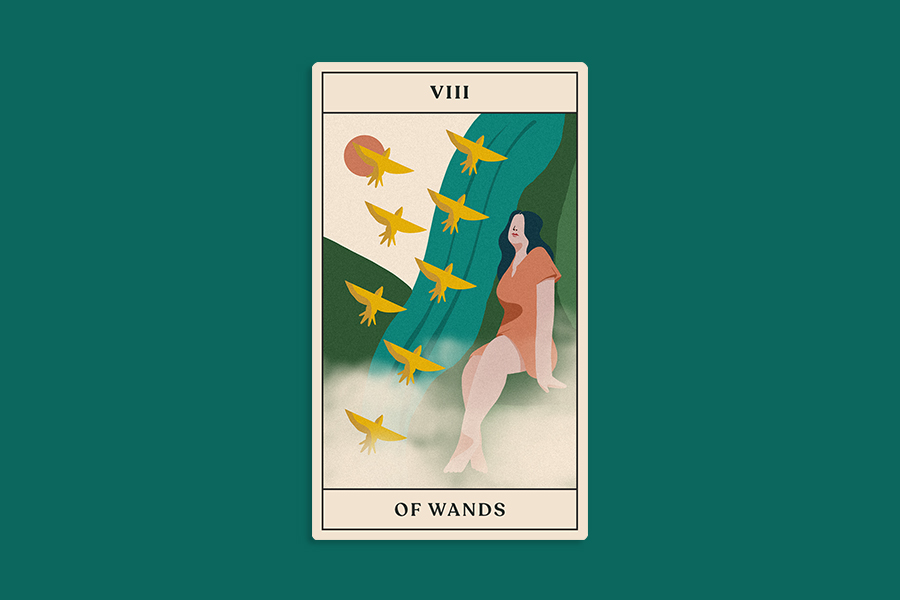 Card: Eight of Wands
Community and communication are important for you this month. You know that when each person pours their heart into caring for others, we will all move forward by leaps and bounds. Things will seem to be in perfect flow for you, and you will attract the perfect opportunities to contribute to society. Don't be afraid to share your good vibes.
Sagittarius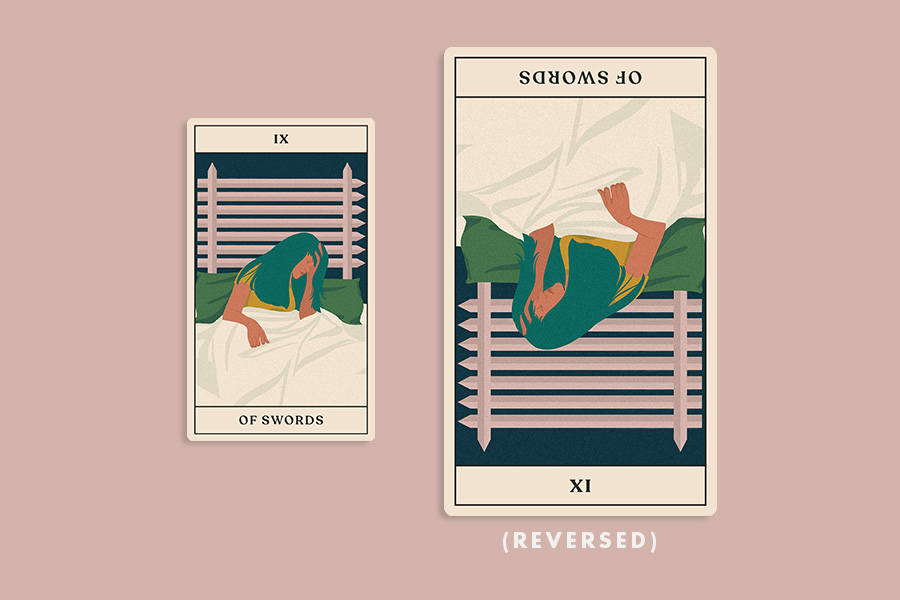 Card: Nine of Swords (Reversed)
Expecting bad news will create it. Instead, focus on where you're headed and watch it get so much closer. Good intentions will help you achieve all things aligned to your purpose.
Capricorn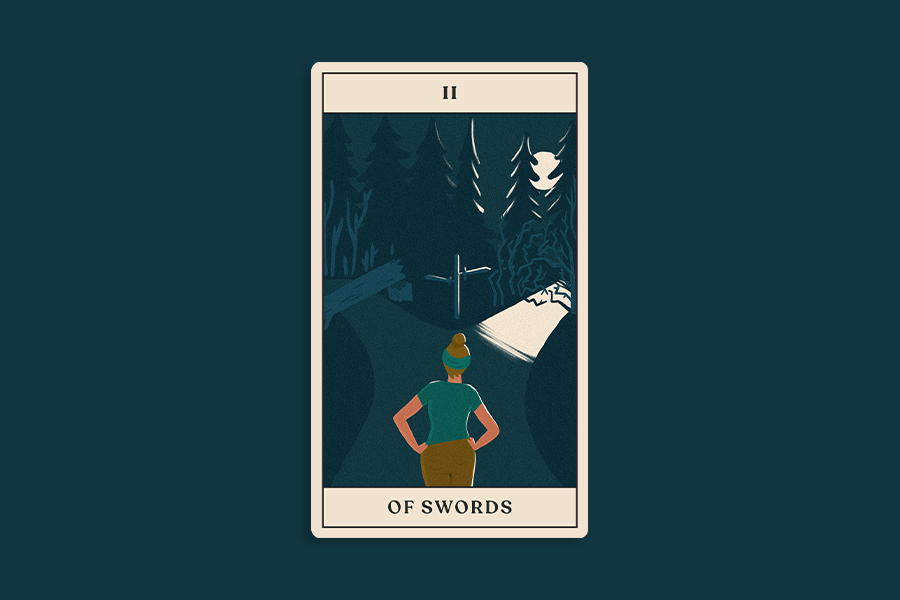 Card: Two of Swords
This month you will feel like there is no way forward, but this is an illusion. Don't get stuck in your head, Capricorn. Find your state of peace and flow and allow your blockages to fall behind you. Don't be afraid to lean on the support of others.
Aquarius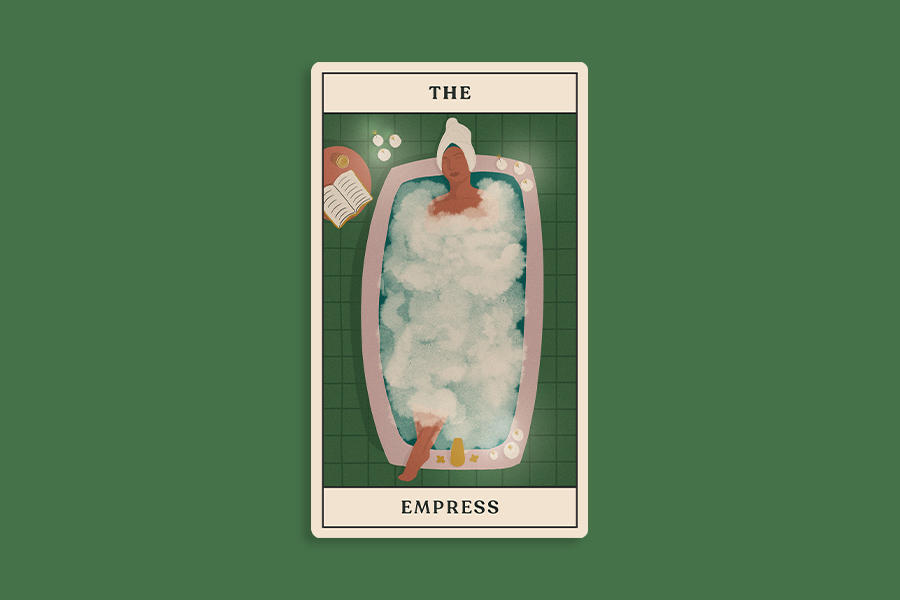 Card: The Empress
You know exactly how to support those around you this month. You take pride in being there for others, and your love will be greatly appreciated by many. Allow your confidence to also inspire others to action. December will allow your shine to help lots of people.
Pisces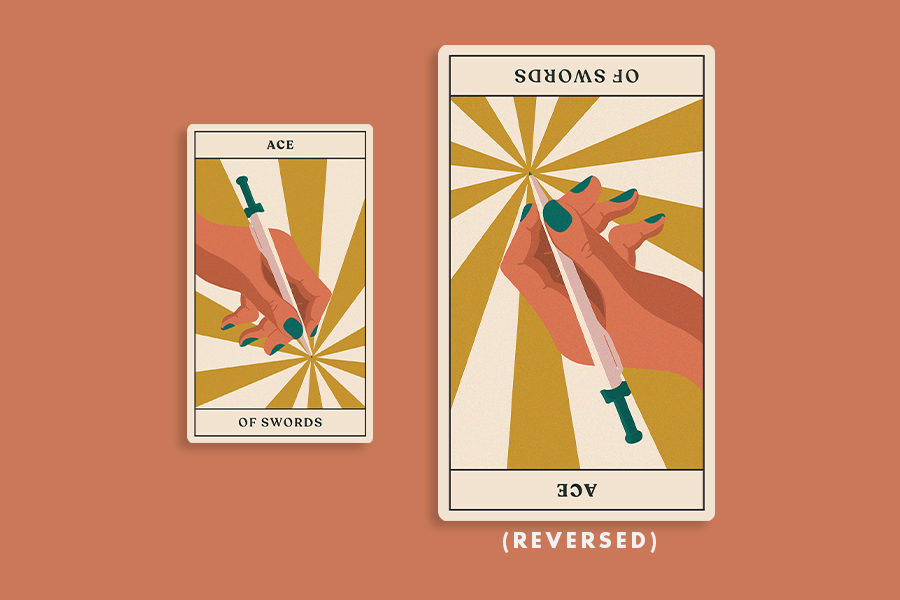 Card: Ace of Swords (Reversed)
Don't fall into patterns of negative thinking, Pisces. The truth is that you are such a powerful force, and it's time to use it for the greater good. This will be a month of re-grounding and allowing yourself to tap back into your strength. Trust your intuition.