Debbie Harry and Shepard Fairey will collaborate on what is sure to be the coolest fashion line of 2017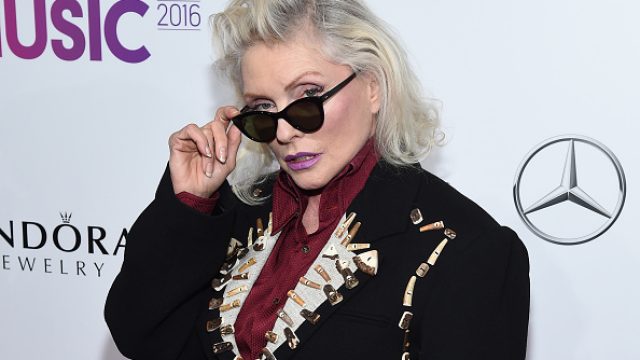 Start saving your pennies, friends, because Blondie frontwoman Debbie Harry and artist Shepard Fairey are collaborating on a fashion collection. And we're fairly certain you're going to want everything they put their hands on.
The two icons have teamed up to produce a limited-edition fall 2017 collection for Fairey's beloved Obey brand, a partnership that already has supporters: An Obey hoodie and print featuring Debbie Harry created by Fairey about two years ago sold out almost instantly, so it's clear there's a crossover between fans of the two artists.
"I've been a Blondie fan my whole life and have collaborated with them in the past, which has been a dream come true. But working with Debbie on this project has been totally inspiring," said Fairey in a statement. "She's been very involved and hands-on for the whole process...just another display of her incredible talent."
We honestly can't think of a more perfect fashion partnership, considering the enduring influence of Harry's sexy, punk-rock style and the ubiquity of Fairey's street art and illustrations, particularly the "Hope" poster he created for President Obama's campaign in 2008.
Fairey's Obey clothing line was founded in 2001 as an offshoot of his work as an artist and reflects his urban, anti-establishment sensibilities. Most items from the clothing line feature powerful political images and, as the Obey website explains, "With biting sarcasm verging on reverse psychology, [Fairey] goads viewers, using the imperative 'obey,' to take heed of the propagandists out to bend the world to their agendas."
We're psyched to see what these two produce.