Steven Avery's former attorney finally responds to the evidence allegations
If you haven't seen Netflix's true crime series, Making a Murderer, I don't know what you're doing with your life. If you have seen it, and let's face it, that's mostly everyone by now, you undoubtedly are having some serious feelings about what you saw.
Making a Murderer is the story of Wisconsin man Steven Avery, who spent 18 years in jail for which the verdict was overturned using DNA evidence. Four years later, Avery was arrested a second time for the murder of Teresa Halbach and the Netflix series follows the trial for that crime.
There has been so much press and public outcry about this show, that it's hard to sort out what to believe. Recently, Ken Krantz, prosecutor in the Avery-Dassey cases, told People magazine that the show left out key evidence because, "You don't want to muddy up a perfectly good conspiracy movie with what actually happened," Kratz tells People by email, "and certainly not provide the audience with the evidence the jury considered to reject that claim."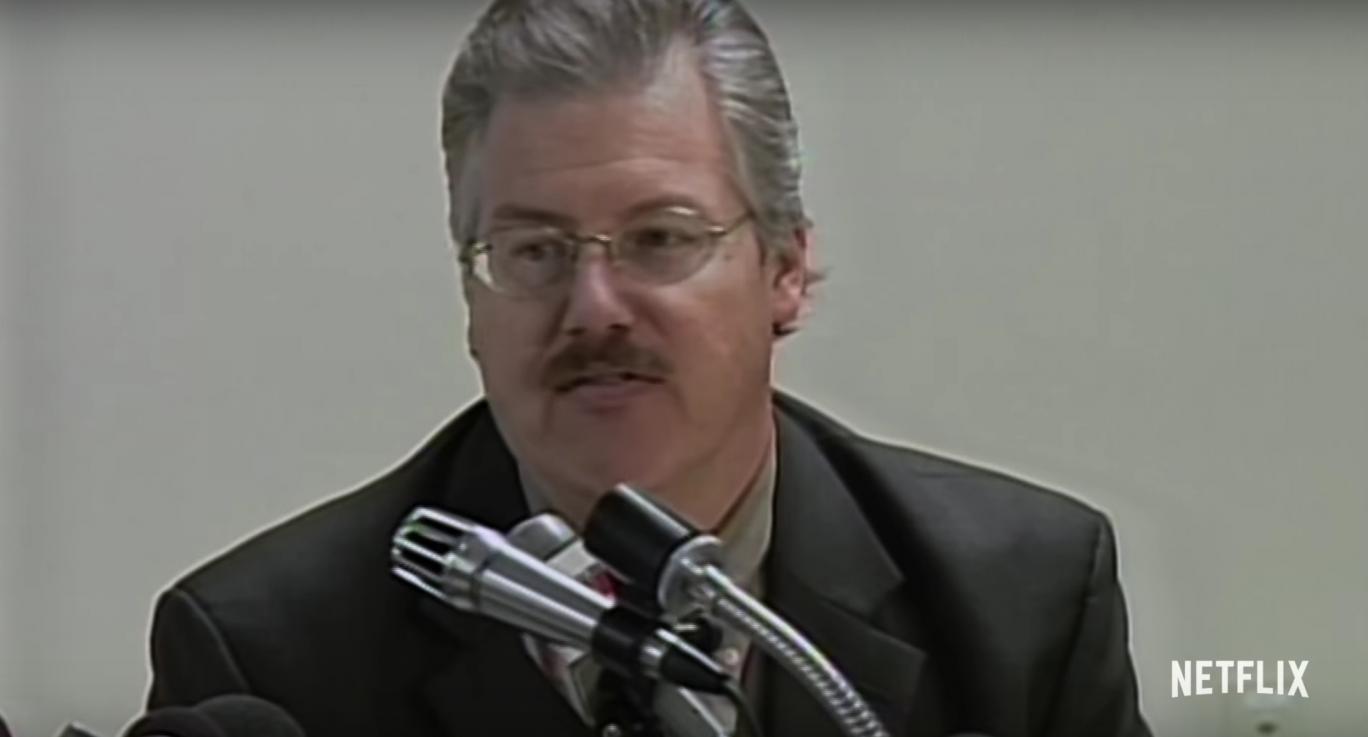 Some of Kratz's claims include the alleged fact that Avery targeted Halbach, that she had stopped by his residence before to take photos of a car and Avery answered only wearing a towel. Another piece of evidence Kratz says was left out, was Avery's DNA (sweat, supposedly) under the hood of Halbach's car.
Because we aren't conflicted enough about the circumstances of this case, Steven Avery's defense attorney, Dean Strang, is speaking out in response to Kratz's statement. Strang refuted Krantz's claims that Avery targeted Halbach, telling Megyn Kelly on Fox Tuesday Night, "Avery was not obsessed with Teresa Halbach and that his call to AutoTrader magazine on the day of the murder, [Oct. 31, 2005], in which he requested 'that same girl who was here last time' to photograph his sister's van was just a sign that he appreciated her work."
In regards to the sweat, Strang stated, "There was no evidence of sweat, there was evidence of DNA, Steven's DNA, transferred. The attorney added, "The sweat theory was just Mr. Kratz's theory." In fact, the DNA found under the hood of the car could have been planted as well. "His skin, a DCI agent's glove…could have transferred that DNA under the hood," Strang said.
Strang refutes, point-by-point, every piece of evidence Krantz told to People, including the suspicious *67 calls, the evidence of Avery's DNA on Halbach car, and the notion that Avery was "obsessed" with Teresa Halbach.
Whomever you believe, it's clear that there is still a LOT to learn about the murder and the subsequent trial. I'm getting whiplash trying to keep up with all the theories and conspiracies. Now, with the petition to Obama for Avery's pardon getting over 100,000 signatures, and the recent confession of a juror in the case, we hope this case will get another look.
(Images via Netflix)