How six couples in long-distance relationships are dealing with the coronavirus pandemic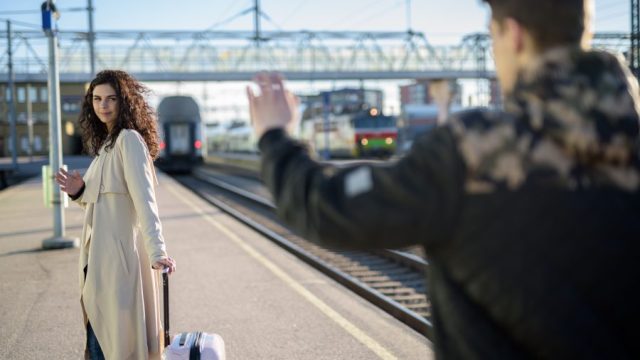 Maintaining a sense of connectedness can be difficult at any time when you're in a long-distance relationship, but add a pandemic into the mix, and things can become that much more challenging. During the worldwide spread of coronavirus (COVID-19) and the CDC's social distancing protocols, we are facing an unprecedented lack of physical contact with others—which can be especially hard for those who have partners who live in another state or country. The precariousness of the pandemic—which has led to the cancellations of gatherings and travel plans—has left many long-distance couples with questions about when they're going to be able to see their significant others again. Understandably, some of these couples are finding it difficult to cope under such unpredictable circumstances.
If you find yourself in this situation, there are a few steps you can take to keep close to your partner even if you can't see them in person. "It's about finding all the different ways you can stay connected during this time, and reminding each other that, while this is a very stressful time, it's only temporary and it's bound to end at some point," Dr. Elena Touroni, a consultant psychologist and co-founder/co-CEO of virtual psychology clinic My Online Therapy, tells HelloGiggles. She recommends using apps like WhatsApp and FaceTime to "schedule a dinner 'date night,' drink wine, and share stories about your day" with your partner.
Ultimately, Dr. Touroni says, the circumstances can help strengthen your communication, and being open about how you are struggling in the moment with not seeing each other can also foster a sense of closeness. And while FaceTime can't compare to seeing your partner in person, finding ways to bond over video chat together can still provide an outlet for both of you during these difficult days. It's also important to remember that you're not alone in your struggle—in fact, HelloGiggles talked to six long-distance couples about what their experiences have been like these past few weeks. Here's what they had to say.
1. "It's really challenging and we wish so badly we could be in the same place to stick this out together"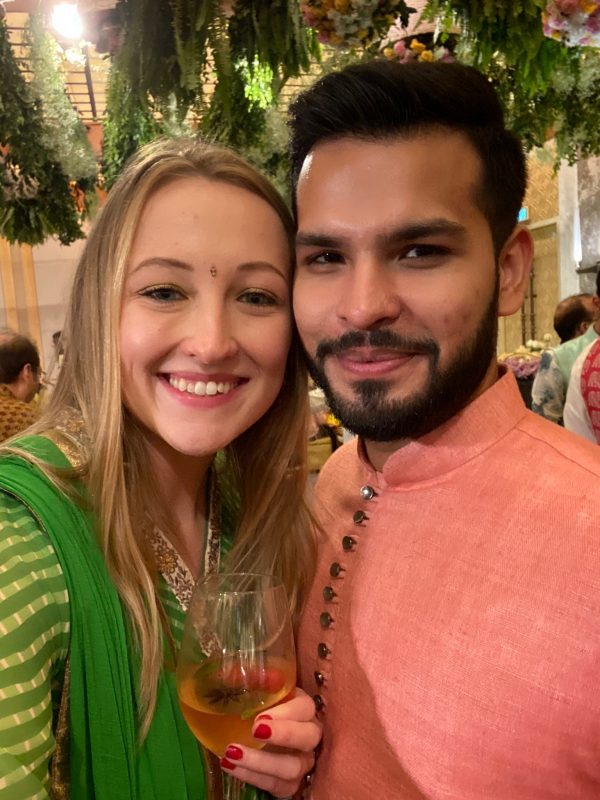 "My boyfriend of four years currently lives in India and I live in NYC. It's been a brutal time—the biggest hit being having to cancel a trip to go see him next month [when we] planned to take some next steps in our relationship to finally be back in the same place again. It's been challenging to balance the uncertainty and constantly evolving updates on an international level, as well as both being patient with each other during such a stressful time.
"We've found it's necessary to take a break from discussing the hourly COVID-19 updates, and instead try to have 'normal' conversations about our days. It's truly hard being apart during this and we wish so badly we could be closer to stick this out together—it's difficult seeing couples complain about being quarantined together! We're getting through this by having set expectations for communication (a necessity in any LDR, global crisis or not), sharing shows and music to bond over, practicing gratitude every day, and reminding each other that we'll get through this and come out stronger than ever. Being so far apart has gotten us pretty accustomed to these coping mechanisms, and we're grateful we have tools like video calling to make it easier, so right now it's about supporting each other the best that we can."
— Casey, 26, and Ahad, 25
2. "During this time you just want to be with your person."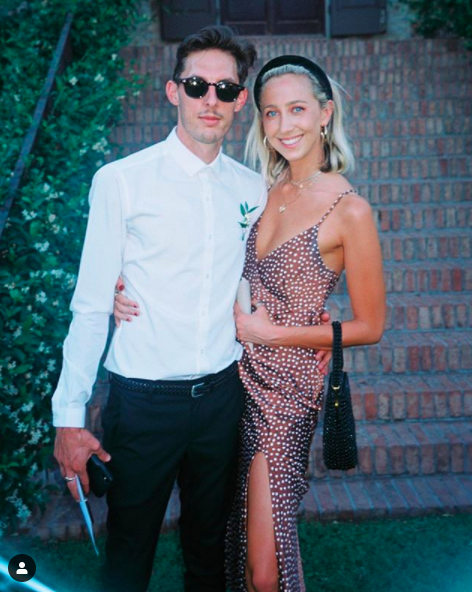 "We are both from New Zealand, but live in LA. I am a publicist and he works in the music industry. He was in New Zealand on tour when everything came to a grinding halt, so he is still there right now. I am in L.A. working from home. We can't seem to see eye-to-eye on where the safest place to be is. I don't think it is 'unsafe' enough for me to effectively leave my home and go back to a country that I haven't lived in for 5 years. Whereas he thinks … being in New Zealand is the safest because in America, things could get a lot worse more quickly. Another thing [we currently face is] potential lockdowns—we don't want to be apart if they happen. I am still working, and will most likely continue to work though, so I don't want to jeopardize that. It's super draining, but during this time you just want to be with your person—the unknown is scary and it's really hard to know what to do."
— Lauren, 26, and Daniel, 33
3. "We are anxious to see each other again."
"I am 22 years old and my partner is 21. We both went to college in Florida and were both living in Orlando up until last week. I graduated in May 2019 but they are set to graduate this May. I am from California, and their family is in Orlando. We visited California last week for their spring break, and were supposed to fly back to Orlando together, but I ended up making the tough decision to sublease my place there and stay here in California with my parents. We are planning to reunite somewhere other than Florida after my partner graduates, but now that school is completely online for the rest of the semester, we are anxious to see each other again. We both struggle with anxiety and are both missing out on opportunities (I am a writer and actor and they are an actor), so being apart during this time is extra difficult for us. We both have been having a lot of trouble sleeping and focusing, and my partner has struggled with eating. We check in with each other a lot about it, and my partner is still seeing a therapist weekly."
— Kristen, 22, and partner, 21
4. "If we weren't able to see each other for a month or so, that would be the longest we'd have gone without seeing each other in years."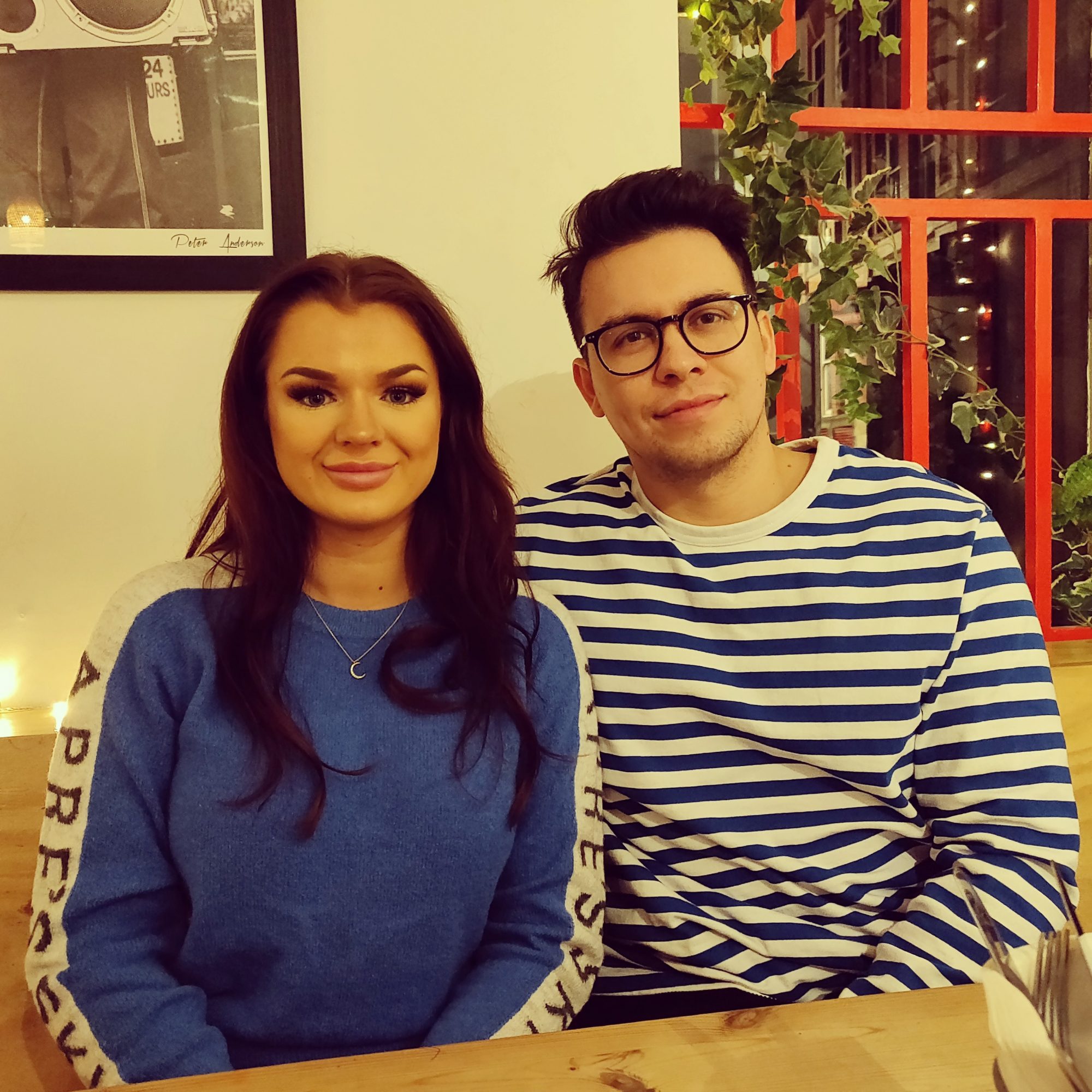 "With both of us potentially being forced to lock down in the next week or so, we're planning what to do in that situation. Ideally, my partner would travel to my home and stay here with me during a lockdown. We can both work from home, which is positive. However, I know that we might not be able to travel to one another, which would mean being apart for an unknown period of time. We've been fortunate to be able to see each other every weekend, but that could really change quickly depending on the government's advice. Not knowing when you're next going to see each other is the hardest part of being in a long distance relationship to me, so this whole atmosphere of uncertainty is fueling that anxiety. We're keeping communication consistent, so that we both know that we're there for each other and are thinking about the relationship as a priority during all of this. If we weren't able to see each other for a month or so, that would be the longest we'd have gone without seeing each other in years. I really hope it's not the case."
— Rose, 26, and Ollie, 28
5. "I'd made so many wonderful plans, but he's now unable to travel here."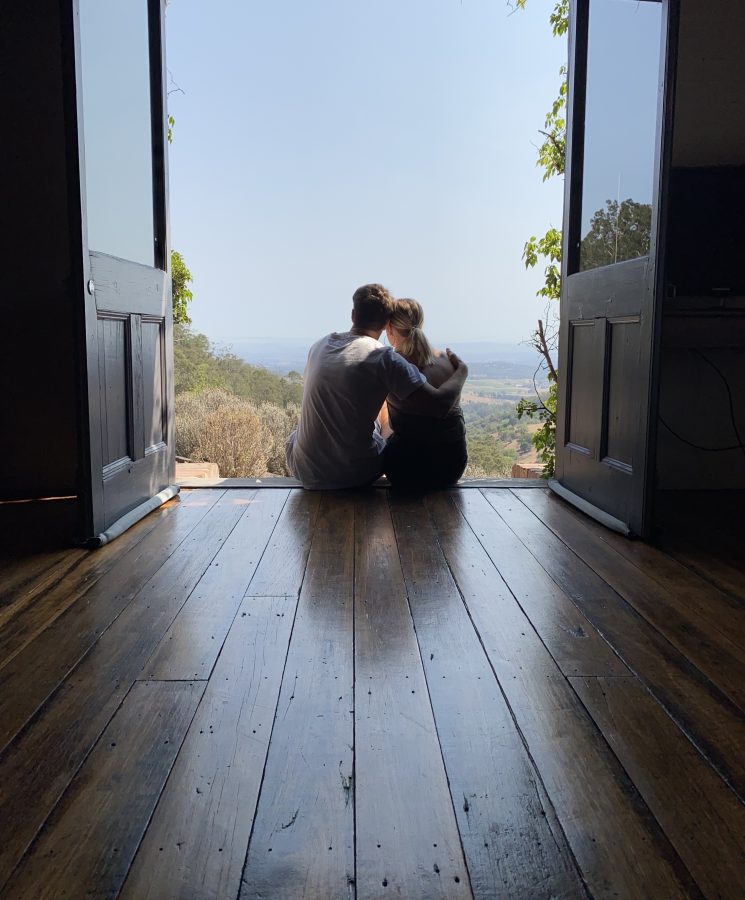 "I'm 26 and live in London. My boyfriend of 9 months, Jacob, lives in Sydney. We haven't seen each other since early January when I flew home after a month with him in Australia. We've been desperately counting down the weeks and days until he arrives in the UK to meet my family and spend three weeks here with me. I'd made so many wonderful plans, but he's now unable to travel here as the Australian government has advised against all but essential travel. Australia has closed its borders indefinitely, so I can't go there either. At the moment, we have no idea when we'll next see each other, which is heartbreaking as he was meant to be arriving in London in just 11 days. We may not have been together long, but it's almost making it even harder as we should be in the honeymoon stage still. Luckily I can look back on all the wonderful times we had when we were together in Australia a few months ago… We talk in some capacity every day, and FaceTime every few days, but conversations are getting harder as there's nothing but bad news to deliver each other. The uncertainty of the situation is putting a lot of strain on us, but I know we'll fight through it somehow." — Alice, 26, and Jacob, 24
6. "My boyfriend and I haven't seen each other for months."
"My boyfriend and I haven't seen each other for months, and this March-April 2020 period would have been the time for us to see each other again. However, due to the COVID-19 pandemic, all plans of seeing each other have been put on hold indefinitely. We have been in a relationship for a year and three months. He works for a newspaper in Dubai, UAE, and I live in Manila, Philippines. Aside from the fact that we haven't seen each other for so long, we also cannot make video or voice calls online as telecom firms in the UAE do not allow free international calls through various platforms like Skype, Facebook Messenger, WhatsApp, or Telegram. Our timezones are also four hours apart, which makes communication even more difficult for us. Nonetheless, we continue to make time for each other and constantly remind one another to be safe in these trying times." — Carla, 22, and Seyyed, 39Interviews have been edited and condensed.