Ryan Reynolds has one goal for "Deadpool 2:" to not make it ~bigger~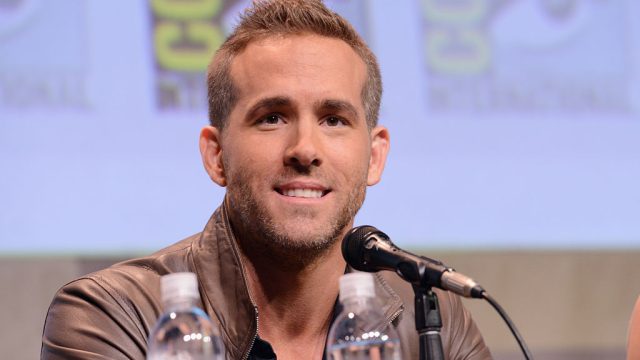 One of the best elements of Ryan Reynold's hit superhero film Deadpool was that is was incredibly hilarious but also grounded and self-aware. Deadpool stood out in a sea of what feels like a million superhero films because the filmmakers behind the movie seemed to really understand the character and the audience they were catering to.
Since the film was a smashing success, it's not surprising that a sequel was immediately greenlit by 20th Century Fox. When the first film in a franchise is incredibly successful, there's often pressure to make the sequel much bigger and crazier. It seems, though, that the people behind Deadpool don't want to fall into the "bigger is better" trap.
Producer Simon Kinberg spoke with Entertainment Weekly about the sequel, ensuring fans that the sequel is going to stay true to the original. He explained:
 "The goal for us when we sat down and started talking about it was it needs to be as provocative and startling as the first film which means it can't just be a continuation of the first film. It has tonally and stylistically be as fresh and original. That's a big challenge especially because they had 10 years to gestate on the first movie and we don't have that kind of time on the second movie.
– Kinberg
When Deadpool director Tim Miller bowed out of the sequel, it was important for Kinberg and Reynolds to find a director who understood the scope of the series. They found that in John Wick director David Leitch. Reynolds said, of Leitch,"He's just a guy who's so muscular with his action. He also really understands those Deadpool sensibilities and where we need to take the franchise from here."
For Kinberg, staying true to Deadpool also means not being tempted to make the sequel bigger than it needs to be. Reynolds and Kinberg, it is important to keep the film fresh and hilarious, without going over the top.
"That's the biggest mandate going into on the second film: to not make it bigger. We have to resist the temptation to make it bigger in scale and scope, which is normally what you do when you have a surprise hit movie. But actually stay true to the tenets of it's the tone and the style and the humor that make it so special — it's not the explosions and the special effects.
We thought Deadpool was hilarious and is so unlike the dark and broody films we've come to expect from the superhero genre. We loved how original the first film was and can't wait to see what the sequel looks like!