Deadpool live-tweeted the Super Bowl, but we still did not get a "Deadpool 2" trailer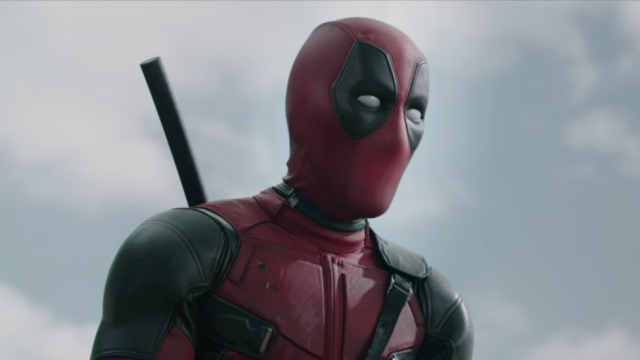 The Super Bowl has always been known for featuring great commercials and it's, of course, prime real estate for highly anticipated trailers, too. For the 2018 Super Bowl, one of the trailers we really hoped (and kind of expected) to see was for Deadpool 2. We haven't gotten a full-length trailer of the film yet, just a Bob Ross-infused teaser, and it seemed that the Big Game was the perfect venue for a major look at the film.
And with the film landing in theaters in May of this year, it seemed like it was time for a trailer, right? Well, apparently not. As Deadline reports, the first full-length Deadpool 2 trailer is expected soon, around Valentine's Day. But while we were denied a Super Bowl trailer, Mr. Pool was not about to sit out one of the biggest sporting events of the year — nor would the studio let him miss out on some key marketing — so Deadpool (not Ryan Reynolds, I mean Deadpool) live-tweeted the game.
The tweets were, well, exactly what you'd expect from Deadpool. Using his own hashtag, #DPtheSB in addition to the Super Bowl hashtag, Deadpool shared his thoughts on the game, Minnesota, eagles (like, the animal, not the team), and the commercials in real time.
His thoughts were sort of all over the place, but here are a few delightful highlights.
He gave his hearty support to football and the athletes themselves:
He also got in on some of the action after the commercial, featuring famous celebs filling in for Amazon's Alexa when she lost her voice, aired:
He also dared to rethink one of the Super Bowl's most honored traditions, pouring Gatorade over the head of the winning team's coach — and honestly, he might be on to something here:
Even if you missed Deadpool's tweets in real time, they're still a ton of fun to read. Because this just makes us that much more excited for the Deadpool 2 trailer to drop. Until that happens, though, we'll be hanging out with him on Twitter.