Deadpool just did a Kanye-like rant about why he's not hosting SNL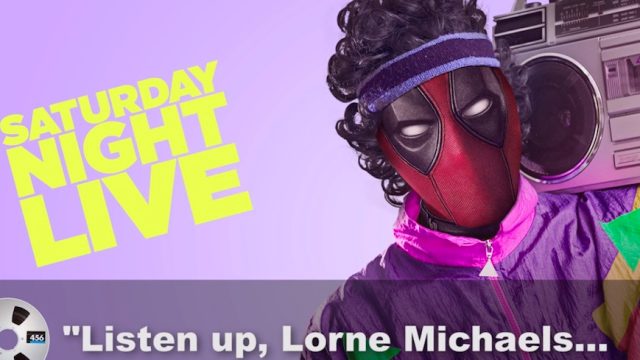 Anti-hero Deadpool is at it again! This time, riffing off of Kanye West's backstage Saturday Night Live meltdown in a hilarious new spoof. In the video, Ryan Reynolds as Deadpool uses his signature R-rated comedy to explain why he's not down to host SNL.
You may be aware of the buzz on social media of people calling for Deadpool to host the late night comedy show. It would indeed be a treat. The comedic spoof was posted by Reynolds' YouTube account, and as the description jokes, "Actually DEADPOOL was going to host back in the 90s, but then this happened. Thank god Tom Hanks was available that week."
The sketch is done in the style of recorded audio to mimic West's meltdown. Deadpool kicks things off by saying, "Listen up, Lorne Michaels." Then continues on, "It's been seven years since X-Men Origins … I've got the biggest rated R movie opening of all time." This is true, Deadpool. He then goes on to mention how much more influential he is than other popular things, like MC Hammer, the KIA Sorrento, Bob Newhart, and shredded cheese.
Deadpool has opened in theaters to rave reviews and made $237 million after just two weeks in release. The rude and crude Marvel movie is smashing box office records and still playing in theaters if you haven't yet seen it.
Video warning: Turn the volume down or save it for later if you're at work or sitting next to your grandmother.