Betty White's biggest fan, Deadpool, just wished her a happy birthday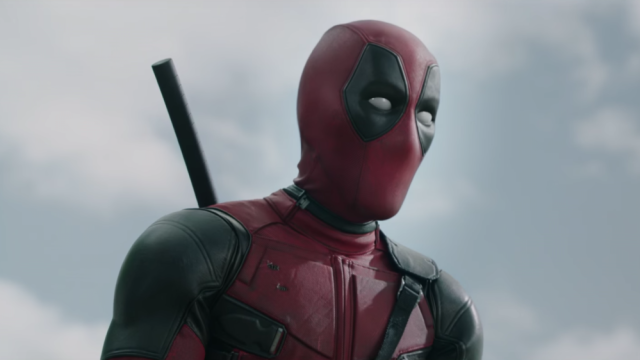 It's a universally acknowledged truth that Betty White is a national treasure. She's a wonderful actor, an activist, a genuinely nice person, and she's hilarious. We all love her for her role in classics like Golden Girls and her work for animal rights and as it turns out, her work has also garnered her a bit of a following from some of the costumed heroes among us. Namely, Deadpool himself.
Deadpool is a known fan of White and The Golden Girls. So today, on the occasion of her 96th birthday, the Merc with a Mouth passed along his best wishes. The Deadpool Twitter account shared a sweet birthday message along with a picture of the foul-mouthed hero sharing a martini and a hotdog with a picture of White, who is eating a hot dog in the photo. The caption reads, "Happy Birthday to the one and only @BettyMWhite. Cheers to another year of 'Tinis and Weenies!" Honestly, we'd expect nothing less.
Not only is the Merc with a Mouth a fan, but the man behind the mask, Ryan Reynolds, is a known fan of Betty White and The Golden Girls. For her part, White reciprocated the public displays of admiration by offering up her own (super NSFW) review of Ryan Reynolds and 2016's Deadpool. We love these two and their adorable, albeit unconventional, friendship. And really, no one gives birthday greetings like Deadpool, right?
With Deadpool 2 hitting theaters on May 18th of this year, we are all ready for more content from Mr. Pool — especially when its more love for Golden Girls. Both the film's Twitter account and the character himself has paid homage to the famous friends. Deadpool's infamous katanas are named Bea and Arthur, and for San Diego Comic-Con 2015, the cast announced their appearance by each tweeting out a line from the Golden Girls theme song.
We can't wait for more fun marketing stunts to hype the release of the sequel! (As if we weren't already so excited.) We hope Ms. White has a wonderful birthday, and with friends like Deadpool celebrating you, it's basically a guarantee that her 96th is going to rock.