Deacon Phillippe is such a Ryan Phillippe mini-me it's cray!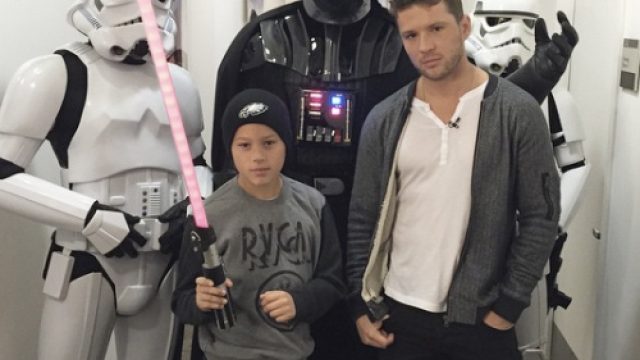 Everyone knows that Reese Witherspoon's daughter, Ava Phillippe looks just like her, but her son, Deacon looks just like his dad, Ryan Phillippe.
Seriously, the older Deacon gets, the more he looks like his handsome father — although he does have a few similarities to his mom, just like his big sis and little brother Tennessee. Deacon however, looks the most like the Shooter actor, especially in his younger days.
Deacon just turned 13 years old, which means yes, we are all aging quicker than anticipated! In his latest birthday wish photo from both his mom and his dad we realized that he is a spitting image of his dad and it's almost too much to handle.
Yes, Deacon looks pretty much like the Secrets and Lies actor now, but if you take it back to Phillippe's early career, his son is pretty much the exact same person as him and we've got pictures to prove it.
This father-son duo look identical. Their eyes, mouth and even the slight tilt of head are matching below.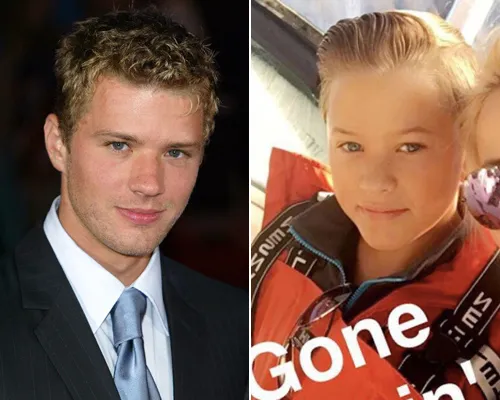 Need more proof of the #twinning that runs in the Phillippe-Witherspoon family?
We're glad you asked because this next side-by-side photo just goes to show what Deacon will look like when he hits his late teens and the ladies better watch out because he's going to break a few hearts!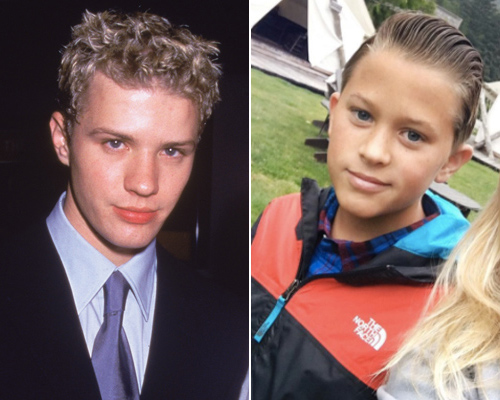 If we had to put Deacon into a boy-band style pose, this would be it. Clearly the '90s heartthrob knew what he was doing with his similar laughing shot.
Side note: these two handsome guys have the same ears... in case you didn't notice.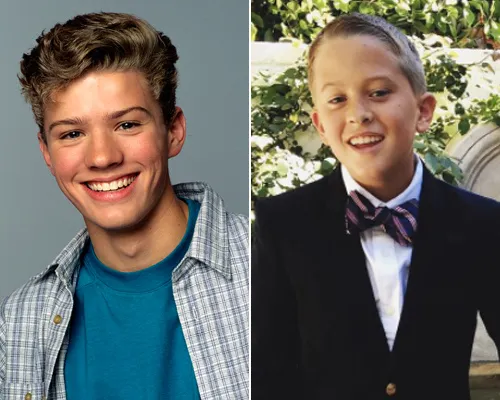 To further cement the Phillippe men's similar facial features, we give you this gem, which shows the Delaware native in his Cruel Intentions days, while Deacon shows off his dapper side with a fun suit look.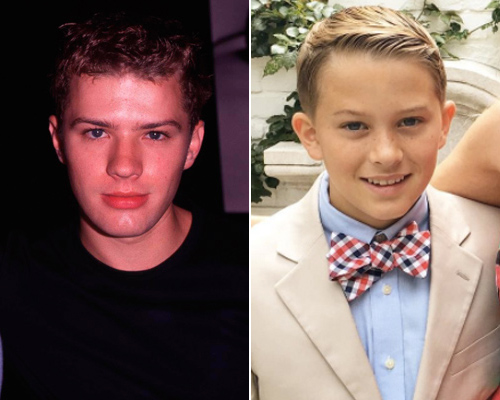 PS: Does Phillippe ever really age? He still looks like the guy in all these photos (circa 1999) and he's currently 42 years old.
Okay, so we know this is all about Deacon and Ryan looking like twins, but we just had to throw in one photo of Phillippe's daughter Ava and her mother, Reese, because this family is full of more than one set of look-alikes.
Okay we lied, this is the last one of Reese and Ava.
https://www.instagram.com/p/BHnLUxtAN0m
Which Phillippe kid do you think looks the most like their parent doppelgänger?