Oh no, it sounds like another DC Extended Universe movie might be in trouble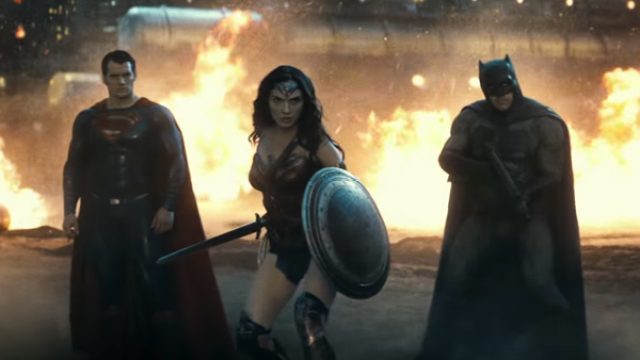 It seems like it's been years since Ezra Miller was named as the next Barry Allen in the DC film franchise but since his casting, we've yet to receive any real developments on the project. Most recently, director Rick Famuyiwa bowed out of the project, allegedly over a dispute with Warner Bros about his script rewrite.
Now, DC and Warner Bros have hired Joby Harold, of the upcoming King Arthur movie, to do a page one rewrite on the film. While the film is still looking for its director, it appears they're trying to at least make some forward developments for the film.
Harold's take on Barry Allen and The Flash will be the third for the project with the initial script was written by Seth Grahame-Smith. While there's been a ton of behind the scenes drama and personnel changes, it appears that star Miller isn't going anywhere. While promoting Fantastic Beasts and Where to Find Them, Miller spoke highly of DC's Geoff Johns, who is assisting on the project. He said,
"Yes, he's a good guy to have around. He keeps us full of information and he keeps us from making ignorant mistakes that would upset the fans across the world because you pretty much can't get someone with a deeper knowledge of this universe than Geoff Johns.
Miller made cameo appearances as Barry Allen/The Flash in 2016's Batman vs Superman and Suicide Squad and will reprise his character in the upcoming Justice League film. It looks like we're going to have to wait a while before seeing his stand-alone film but we know it'll be highly anticipated when it does come out.