This dazzling fireworks display over Malta will make your heart race with extreme happiness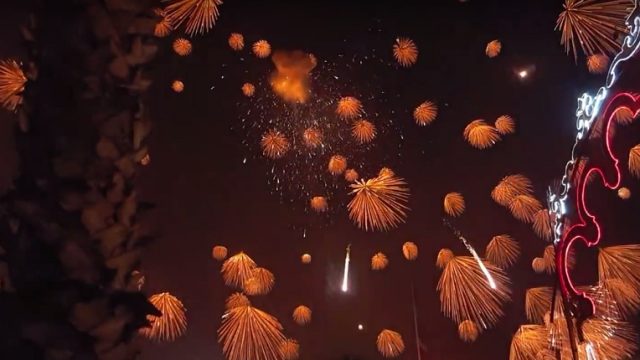 So, let's just get this out of the way: Fireworks aren't strictly for kids, mkay? If you're an adult who lurves fireworks, hold your head high and own the fact that those ethereal-like explosions just make you ~feel~ good, ya know? Trust, this video of a dazzling fireworks display in Malta could warm the heart of even the most jaded grownup and we are not ashamed to cop to all the smiling and sighing we did while watching what felt like the next best thing to a Fourth of July celebration.
According to LovinMalta.com, the record-breaking fireworks display from September was the creation of Manwel Gauci from the Santa Katarina V.M. fireworks club of Zurrieq. While Disneyland's defunct fireworks show will forever have a special place in our hearts, we literally gasped out loud while watching this wondrous display:
https://www.youtube.com/watch?v=iail1vqS4MM?feature=oembed
And here's another stunning view from above:
See what we mean? We wouldn't be surprised if Katy Perry, Queen of the Firework herself,  shed a tear or two over this beautiful lights show.