Dax Shepard's throwback "Parenthood" photo is making us beg for a reboot already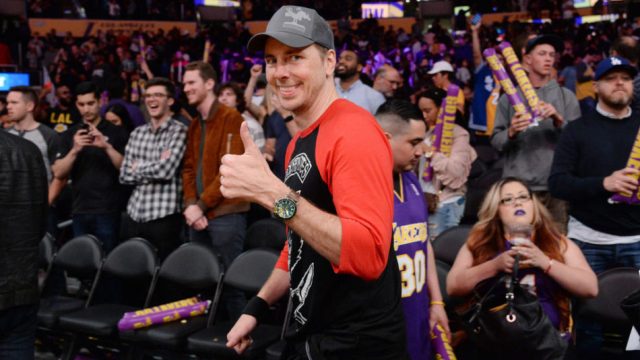 Dax Shepard is giving us all of the Parenthood feels. Yesterday he posted a throwback picture from the show with former co-star Mae Whitman. People have been begging for a revival of the show, and this picture will definitely fan the flames.
Current TV also is creating buzz for a reboot. This is Us has a strong following, and has many similarities to Dax's former show.  Parenthood followed the four grown Braverman siblings — Adam, Sarah, Crosby and Julia, and the joy and struggle of raising kids.
This photo makes them miss them so much! Just look at what Dax captioned it!
Deedee and Beebee (@mistergarf ) gearing up for some track time. 7 years ago. #parenthood#beebee&deedee
Many fans commented on the image, talking about how they miss the show and the cast. If they brought the show back, there will be a lot of happy people with their feels all over the floor.
Fans of Mae and Dax are hoping that Netflix, at the very least does a solid.
In March, ET asked Whitman about a potential Parenthood reboot, Whitman didn't rule it out.
"I think it's definitely on the table," she told ET. "I think once more time passes where we can tell a whole new set of different stories, we'll get back into it... There are so many things you could do, because you have so many generations of stories being told. I'm always down!"
Dax and Mae are close in real life, so it wouldn't be too hard to revisit their former roles.
"He feels like my second father in real life, Whitman said of her friendship with Shepard. "I call him 'D.D.,' that's his nickname, and he calls me 'B.B.' It's pretty twisted.
We'll just sit here crossing our fingers until Netflix picks up the reboot!