Dax Shepard said that coexisting with Kristen Bell is harder than people think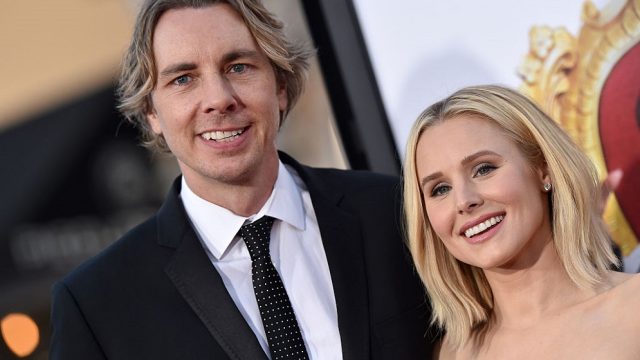 When you look at them, they may seem like the perfect couple — but Kristen Bell and Dax Shepard need therapy just like a lot of us do. Even though they've been honest about their marriage, often revealing the bad stuff that comes up between them, their feelings about their relationship are still somewhat surprising.
As the parents of Lincoln and Delta, Shepard and Bell seem to have nothing but respect and adoration for each other. But according to an interview that Shepard had with Us Weekly, the two don't actually believe they're soulmates.
"We don't believe in The One. We don't believe in the fairytale. We don't believe that you can meet someone and you have a perfectly matching personalities," he said. "We are opposites and it has taken a tremendous amount of work and therapy for us to coexist."
Shepard also made sure to add in that his relationship, like all relationships, needs a lot of work to survive.
"My only fear is that people see us and think, 'Oh, I just need to find my Kristen Bell.' That's not true," he continued. "You'll find your Kristen Bell but guess what, now the work starts…[Relationships] are labor intensive. If you want them to last they are labor intensive."
While his words sting a little, we have to admit — everything he's saying is true.
So, perhaps the healthiest thing to remember is that both Bell and Shepard are individual people, and while they've created a lot of great projects together (as well as two sweet daughters) their relationship requires a lot of continued maintenance.
We want to thank Shepard for the reminder that while things might seem perfect on paper, even the best relationships are never easy — but they're worth the work.