Dax Shepard revealed his favorite thing about Kristen Bell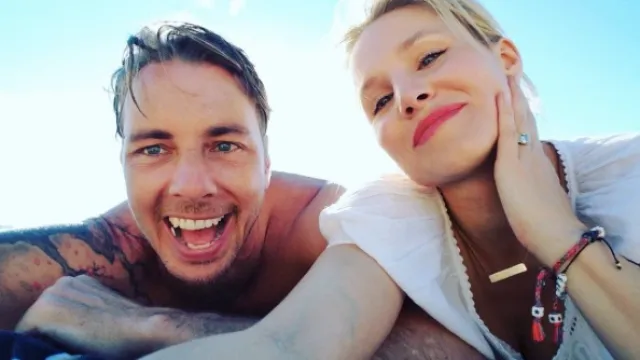 This couple gets cuter by the second, because their love is just so freaking genuine. In Us Weekly, Dax Shepard revealed 25 things that we don't know about him — and there are definitely some surprises in there. But one thing that we're not too surprised by is the quality he admires most about his wife, Kristen Bell.
 "What I admire most in my wife is her impenetrable kindness."
Did you hear that? Not just kindness, but "impenetrable" kindness. Awwww!
And as if to illustrate his point, he also shared an amazing gift she once made for him. "I laughed so hard I cried when my wife made me a movie for Christmas about our youngest daughter, narrated by Dateline NBC correspondent Keith Morrison." So she practices impenetrable kindness and she's a brilliant gift giver? YUP.
What are a few other things Shepard revealed about himself, you ask? We got you covered.
"Settlers of Catan is my favorite board game...It's also the game I am the best at playing."
Into it. And as you can see, they get pretty serious on game time.
We also got a glimpse of Shepard in middle school. "I still have most of my punk-rock T-shirts from seventh grade to remind myself that being different has its rewards." Indeed it does, and we're feeling so grateful for him right now!
CHiPs (which he wrote and directed!), is currently in theaters, and it's based on the TV show of the same name. "As a Midwesterner, I wanted to remake the '80s show CHiPs because it was like taking a one-hour trip to Los Angeles every week," he also noted.
Can't WAIT to see it, especially because Bell makes an appearance as well!
BRB, we're just gonna go swoon over Dax and Kristen for a while.