Dax Shepard posted the most adorable, pre-marriage throwback pic of himself with Kristen Bell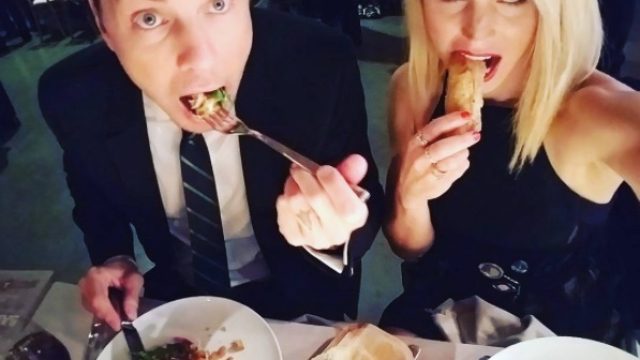 To say that this couple have a swoon-worthy relationship is an understatement, because they're so impossibly cute that we can't handle it sometimes. You know who we're talking about…Dax Shepard and Kristen Bell! Duh.
We're honestly not sure what we love more; the fact that Kristen is using Dax as a human chair, the fact that she's wearing suspenders, or the adorable way that Shepard is holding her…but luckily we don't have to pick one.
"9 years ago. And unfortunately that bottom lip isn't from injections, it's Skoal. That's right, I landed @kristenanniebell while in the throes of a nasty dip habit. Thanks for being an optimist, honey."
FYI, Skoal is a brand of dipping tobacco…and we're glad he kicked that habit, too. Since this photo from the early days, their relationship has blossomed into something so special.
Phew, if love could leap out of a photo!
Not to mention, they're a full-on family now with two kids! We couldn't be happier for the happy couple, especially because they always keep it real by being open about their marriage and how it isn't perfect, but they work hard each day and choose to be a team.
All the love to these two lovebirds, who also seem like best friends btws. What more could you ask for?
H/T: Us Weekly