Dax Shepard got real about when it's time to go to couple's therapy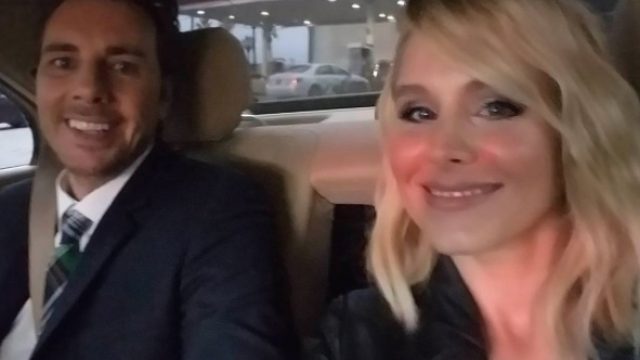 Kristen Bell and Dax Shepard have long been one of our absolute favorite celebrity couples (remember when he brought a sloth to her birthday party, guys?). And On Good Morning America, Shepard revealed how therapy has helped their marriage immensely.
In particular, he talked about what he believes is the crucial time to seek counseling.
"We went to therapy early on to learn what our pattern of arguing was and where we needed to stop that, Shepard said. "It's great too, because you go to the therapist and he listens to you talk for about 30 seconds and then he's like, 'I got it.'" 
He went on to say,
"Most people wait until the thing is exploding before they see a professional. I thought maybe an ounce of prevention this go-around would be advisable."
via giphy As Shepard says, therapy can be a useful tool for figuring out behavioral patterns at the earliest point in a relationship, and that makes a lot of sense to us.
We're also loving how incredibly open and honest both Shepard and Bell are about the fact that they attend couple's counseling. In a world where there is still stigma about seeking professional help or support when needed when it comes to emotional health, any and all public discourse is beneficial. Because at the end of the day, the desire to work on a relationship is nothing but positive.
Thanks so much for shining light on this issue, Dax!