Dax Shepard addressed the rumors that he cheated on Kristen Bell
On Thursday, December 13th, the Daily Mail published a report suggesting that actor Dax Shepard cheated on his then-girlfriend (now wife) Kristen Bell with a woman named Kayti Edwards back in 2009, when the couple was still just dating. Shepard took to Instagram and Twitter the same day to address the rumors, directly calling out the outlet for publishing the story without doing their due diligence (or vetting the credibility of the claims).
The original story features pictures of Shepard and Edwards kissing in a photo booth. Edwards claimed she and Shepard had dated in 2005, and that they reconnected at a "private Hollywood party" in late 2009—where the photos were supposedly taken. She insisted that Shepard was dating Bell at the time. However, Shepard posted a screenshot of the Daily Mail headline and photo to lay out all the facts:
"Hey Daily Mail, that photo is 13 years old, not 9." He added that Edwards has reportedly sold stories to tabloids about other male celebrities, including Matthew Perry, Jack Osbourne, and Kid Rock, adding, "and now me. I look forward to her next one. Fingers crossed it's about my #1, Brad Pitt."
https://www.instagram.com/p/BrV6SIODvL7
As the story made headlines throughout the day, Shepard also addressed the rumors on Twitter. In a response to an Us Weekly report about the allegations, he wrote, "Her proof is a photo of us in 2005 (the last time I saw her). Additionally, I'm the fourth story she's sold to a tabloid (Matthew Perry, Jack Osbourne, Kid Rock, and now me!)."
https://twitter.com/udfredirect/status/1073353811224190976
For her part, Bell hasn't addressed the rumors, but she did take to Instagram Stories, sharing a video of the couple lying in bed. She asks him what he's getting her for Christmas, and Shepard tells her that she's getting a cordless Dyson vacuum. She seems genuinely shocked and thrilled, captioning the clip, "He is truly the man of my dreams. The #cordlessdyson is lit."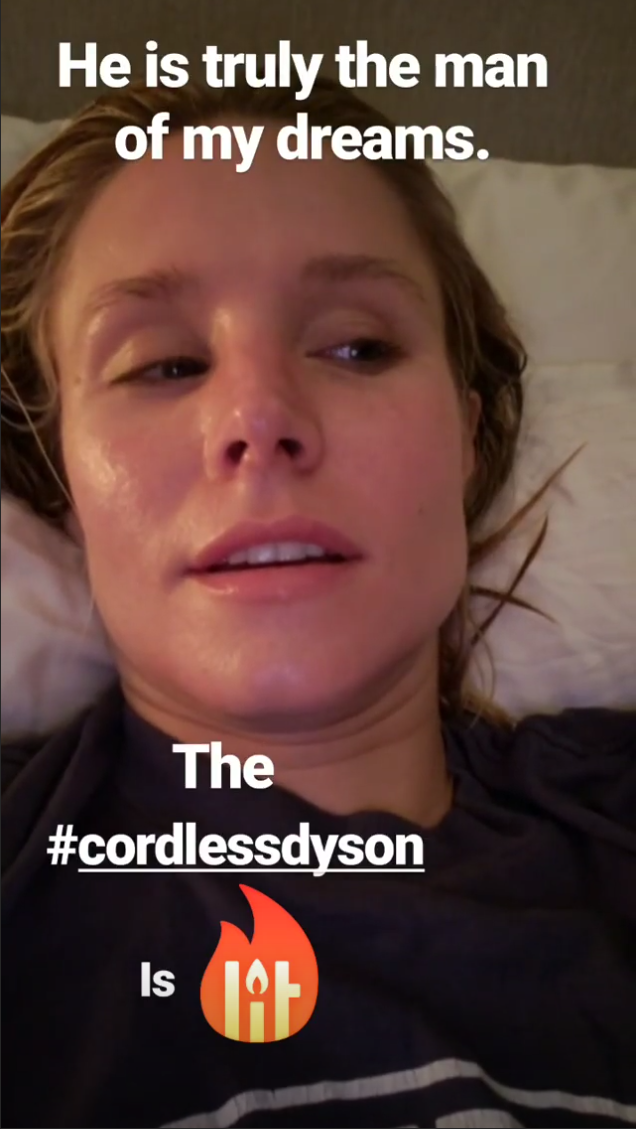 She also posted about a "super secret project" she's working on with Sara Bareilles, sharing that the singer wrote a song especially for her.
While this is currently a "he said/she said" situation, it appears as though The Daily Mail didn't do any deep research before vetting and running this story, and that's not okay—especially when real people and real relationships are on the line. We're glad both Shepard and Bell don't seem to be taking the rumors to heart…and we can't wait to find out more about Bell's "super secret project."