The reason why the director of the "Harry Potter" films decided to return for "Fantastic Beasts…" will make you SO excited
We can't believe that in just over a month we'll *finally* get to see Fantastic Beasts and Where to Find Them, the latest film to venture into the Wizarding World created by J.K. Rowling.
The film, which is released on November 16th (SO SOON) and is said to be the first in a new trilogy(!), is set in the 1920's, years and years before Harry Potter and the Sorcerer's Stone, and follows the adventures of Newt Scamander, a wizard with a magical suitcase, as he touches down in New York.
While not too much is known about the film's plot, we do know that Scamander, played by Eddie Redmayne, will encounter all sorts of magical and non-magical people, and there's a whole bunch of weird and wonderful creatures that cause havoc on New York.
https://www.youtube.com/watch?v=Vso5o11LuGU?feature=oembed
Of course, when a film like Fantastic Beasts… is announced, people are always wondering who might direct it. The previous Potter films had a multitude of people who lead the charge on them, but it was David Yates, who directed the last four films in the series, that ended up bagging the gig.
To us, this makes perfect sense. David was responsible for helping shift the Potter films into adult territory, and he added a darker aesthetic to the films that really resonated.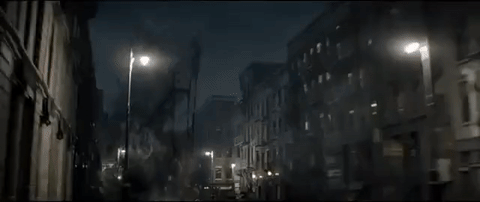 Now, David Yates has explained why he decided to sign on board for Fantastic Beasts… and it'll make you super excited.
Speaking to Collider, David said that it was J.K. Rowling's script that captivated him and encouraged him to return to the franchise.
"I was really nervous 'cause I had to really fall in love with it to come back," he explained. " And I didn't know if I could come back. And then, it was just the most delightful read. It was charming, moving, tender. It felt fresh and it was with a bunch of people that I really love working with so, it was a bit of a no-brainer."
OMG – this has us completely freaking out. We knew that Rowling's screenplay would probably be good, but now we've read this we can't wait to see what she's come up with.
David went on to say that he found that fact there was no previous books or story to base the new film off of was "liberating."
"[Y]ou know with the books, everybody had their own their own idea of what certain characters should be like, how the story should evolve," he said. "You're always working in the context of people's expectations which is fine and great and wonderful, as it should be actually 'cause they are wonderful books. But what's marvelous about this series is nobody has ever read them."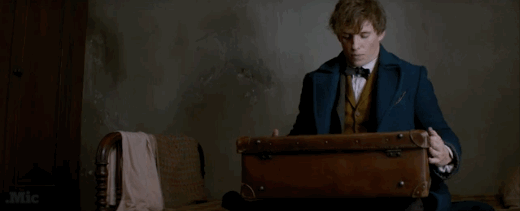 The acclaimed director, who recently helped re-boot the Tarzen franchise with Alexander Skarsgård in The Legend of Tarzan, then gushed about working with Rowling.
"Jo's an extraordinary writer, she hasn't written a screenplay before so, for her this was a new experience. If you work with a traditional screenwriter you'll give the screenwriter notes on a draft, you'll spend three days, five days going through the script and you'll give lots of notes in that and the writer will go away and spend three months or six months re-writing. "With Jo it's a sort of extraordinary process because she doesn't realize that's how it should work. So, you give Jo notes and then a week later you'll get a script. And I'll be like, whoa! Jo's just delivered a script—after a week. And what she'll do is she'll kind of riff off notes and she'll create a whole new series of things within that screenplay, which take us off in all sorts of different tangents," he said.
Literally, this sounds like our DREAM. While we'd be super nervous about giving THE J.K. Rowling notes on anything because she's a literal queen, the idea that we'd get to work with her and get to experience her mind first hand is almost too much to bear.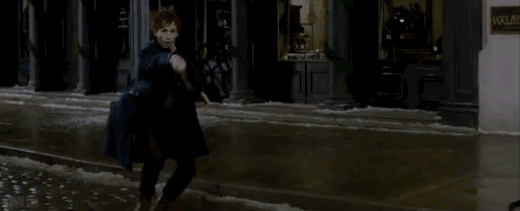 David also teased some of the major themes in the movie, and it sounds pretty relatable, tbh.
"It's a world of great extremes," the director said of the film's universe. "And Newt is this wonderful character who has chosen to spend most of his time with his extraordinary creatures in his case 'cause he's not good at really talking to people or identifying. And his journey in this movie as he learns that it's actually all right to spend time with (laughing) regular people… So, there are lots of lovely, interesting ideas bubbling away under the surface of this story and the script and the film,"
Fantastic Beasts and Where to Find Them opens in theatres on November 16th.