The David S. Pumpkin "SNL" sketch is loosely based on Disney's Tower of Terror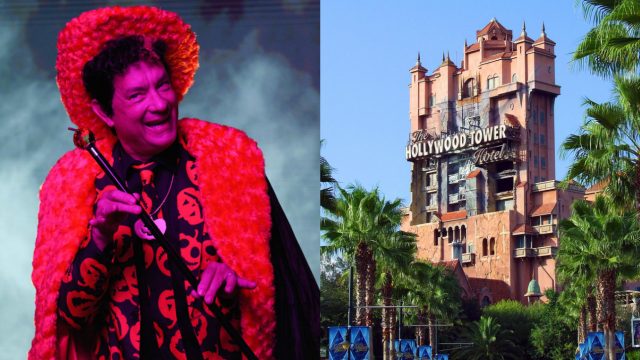 Since all great work is inspired by the great work that has come before, it should come as no surprise that when dreaming up the "Haunted Elevator" sketch — aka, the birthplace of David S. Pumpkins — the Saturday Night Live writers looked to the most haunted elevator to date, Disney's Tower of Terror.
As we approach the year anniversary of Tom Hanks asking, "any questions?" Vulture talked to the three guys who wrote it, Bobby Moynihan, Mikey Day, and Streeter Seidell. The whole story is a fascinating read as to just how one of the biggest sketches of Season 42 came to be (and Lady Gaga was almost Mrs. David S. Pumpkins?!). But for those Disney aficionados, the guys point to The Hollywood Tower Hotel as being one of the inspiration behind the elevator idea, since it's a simple idea to execute.
"I grew up in Orange County near Disneyland," Day explains. "I don't know if that ride was around when I was a kid, but I've been on it a few times. It's such a good, adaptable ride for a sketch because the doors open and something occurs, then it shuts, and something else happens."
But, all along, the guys knew that they didn't want to create a horror ride, they were looking to create a haunted elevator — at no point was David S. Pumpkins going to drop the guests 13-stories down. (But that's a good idea for another episode!)
The in-ride photo at the end was also another way to really incorporate the fact that while a haunted elevator, it was still supposed to be a ride.
"We end a lot on photos at the table reads because they're an easy out, but then they mostly go away," Seidell continues. "This one just worked pretty well because it's a ride. It was really a nice little bow on the end."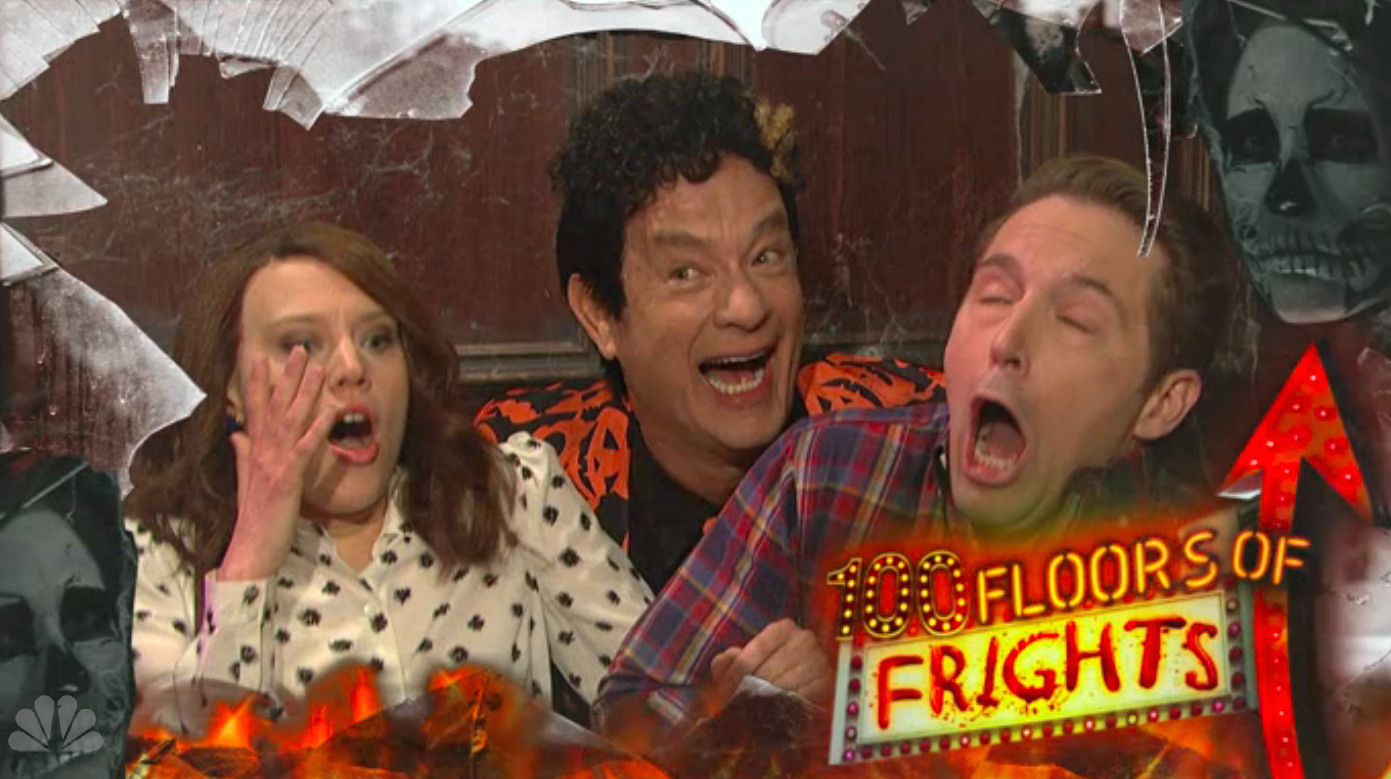 You can read the whole history of David S. Pumpkins right here, and the David S. Pumpkins Halloween special will air this Saturday at 11:30 p.m. on NBC.