David Oyelowo gushing over his "Queen of Katwe" co-star Lupito Nyong'o will warm your heart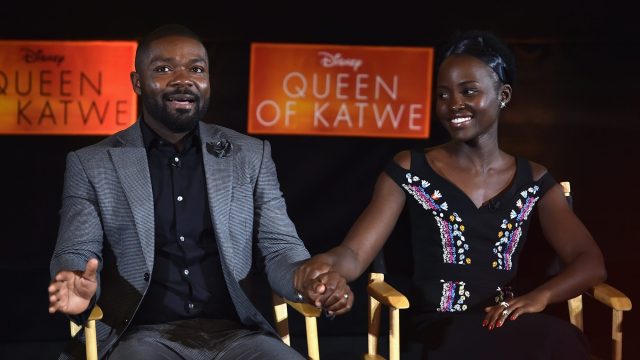 We don't know about you, but we're pretty excited for Disney's newest film, Queen of Katwe, starring our faves David Oyelowo and Lupita Nyong'o. Based on the lives of Phiona Mutesi and Robert Katende, Queen of Katwe is about a young girl from the streets of Kampala, Uganda whose world rapidly changes when she is introduced to the game of chess.
This past week, the Queen of Katwe cast participated in a Periscope stream to promote the project. On the panel, David Oyelowo, Lupita Nyong'o, and Madina Nalwanga were joined by director Mira Nair, where they interacted with fans in 33 theaters across the U.S.
The film's director, Mira Nair, posing with Lupita Wyong'o, Madina Nalwanga, David Oyelowo, Robert Katende, and Phiona Mutesi at the Periscope event.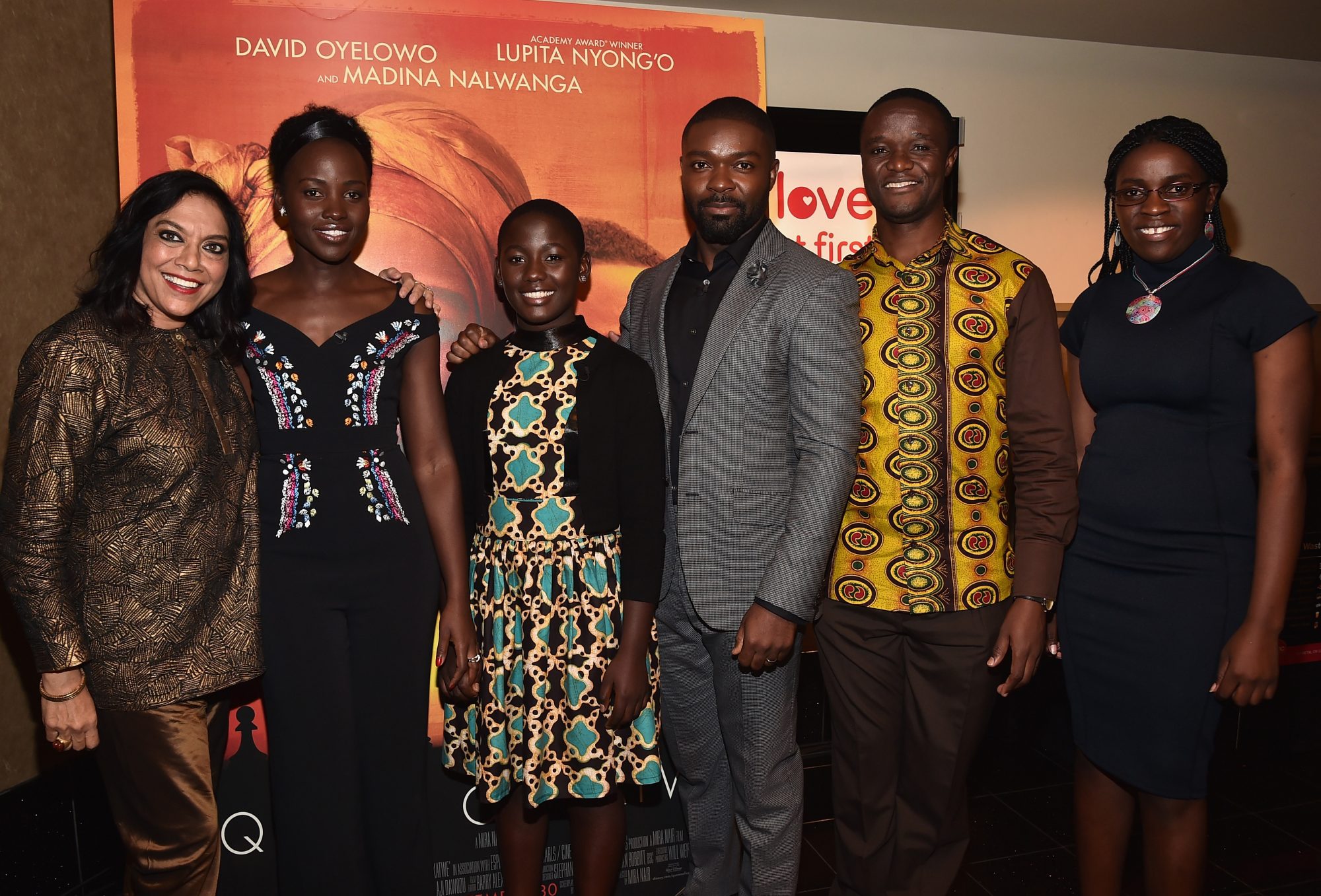 When asked about his experience with filming in Uganda, David Oyelowo, who plays Robert Katende, answered with a slew of compliments for his gorgeous, Oscar winning costar, Lupita Nyong'o, who plays the role of Nakku Harriet.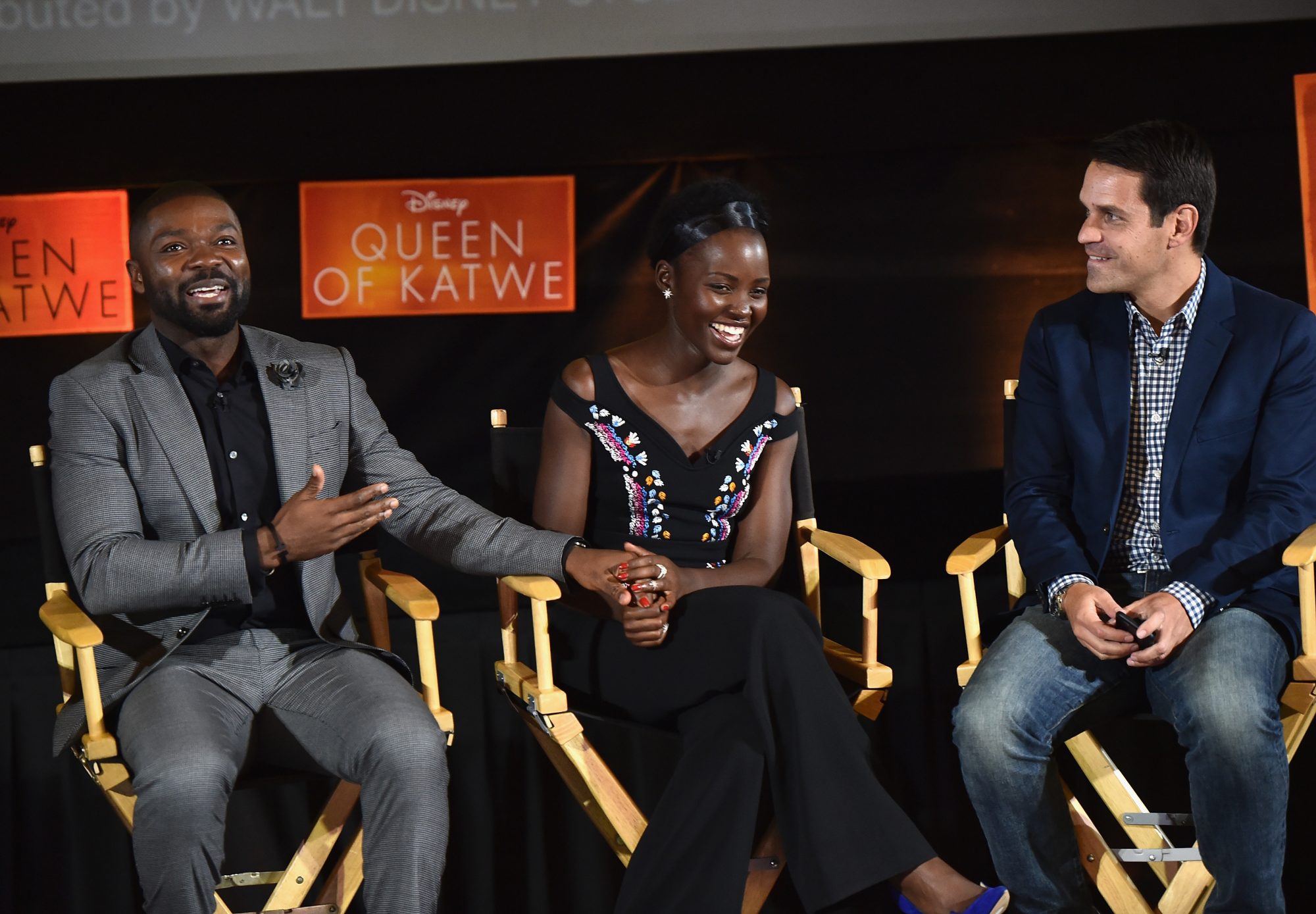 "For me, one of my favorite things about working on this film, in particular, was watching Lupita practice her walk," David says jokingly as the entire theater bursts into laughter.
But then, pointing to Lupita, David continues with the sweetest flattery:
"It's an extraordinary thing to have a movie star who looks like this. To have a fashion icon who looks like this. To have an Oscar winner who looks like this, and who can also fit into being a corn seller in Uganda seamlessly. That has never happened before."
So true!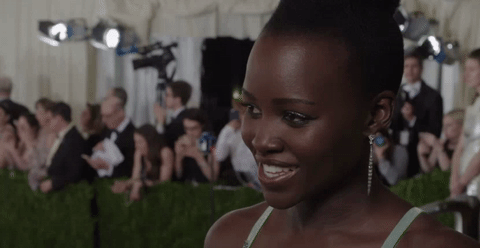 And just like David, we could seriously gush about Lupita all day. She's pretty much perfect.