David Letterman is done with retirement and is coming back to TV with a Netflix series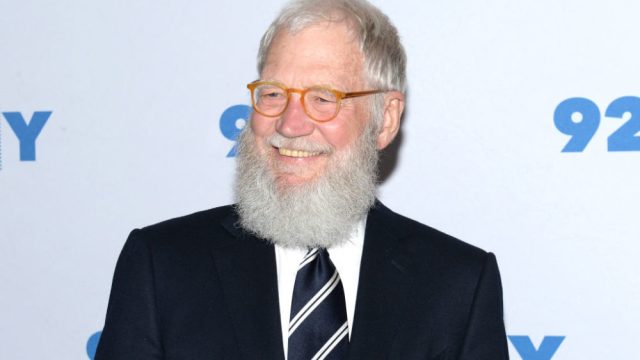 Two years after going into retirement (and one retirement beard later), David Letterman is making his way back to the small screen — and in a really new and exciting way.
He'll head a currently untitled, six-episode talk show, which will feature intimate one-on-one interviews between Letterman and his guests.
The show will be a lot different from the classic late-night format, and will instead air pre-recorded, long-form interview segments. No word yet on who the guests might be, but here's PRAYING for Bill Murray reunion.
"David Letterman is a true television icon, and I can't wait to see him out in the wild, out from behind the desk and interviewing the people he finds most interesting," Sarandos said. "We'll have to see if he keeps the beard."
This sounds like something we can definitely get behind.
Letterman is equally excited, explaining that the opportunity couldn't have come any sooner.
"I feel excited and lucky to be working on this project for Netflix," Letterman said. "Here's what I have learned, if you retire to spend more time with your family, check with your family first."
Retirement has been an interesting time for the former television host, who quipped to Indianapolis Monthly that he had both forgotten how to take his own phone calls and live without a hair and makeup team.
"It's stunning what you find out about yourself when everything you've done for 33 years changes," he said. "It's like ice melting out from under you. I know that regular, responsible people probably hear me whining like this and think, Oh, brother. But I'm trying to rehabilitate myself, so keep me in your thoughts and prayers."
Well, we could not be more pleased that the whole retirement thing wasn't all it was cracked up to be. Can't wait to spend time with Letterman again come 2018.