David Cassidy has died at 67, and our hearts go out to his loved ones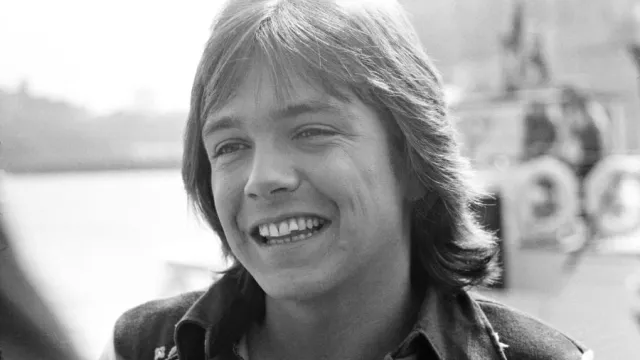 CNN has reported that actor David Cassidy died at the age of 67 on Tuesday, November 21st. The former '70s teen heartthrob had recently been admitted to a Fort Lauderdale, Florida hospital. He reportedly suffered organ failure and was in critical condition before his passing. Cassidy's publicist confirmed,
"David died surrounded by those he loved, with joy in his heart and free from the pain that had gripped him for so long. Thank you for the abundance and support you have shown him these many years."
Cassidy shot to stardom in the early 1970s when he played Keith Partridge, the eldest boy and lead singer in The Partridge Family. Before landing his breakout role, Cassidy appeared on episodes of Marcus Welby, M.D., Bonanza, and Adam-12, all popular shows of the late 1960s.
During The Partridge Family's four-year run, Cassidy lent his vocals to several hit Partridge Family songs. Their 1970 hit "I Think I Love You" slid into the Billboard No. 1 slot and sold over 5 million copies.
The success of the TV family band also earned them a nomination at the 1970 Grammy Awards for Best New Artist. And in 1972, the band played Madison Square Garden.
https://www.youtube.com/watch?v=CIDDEIWhuRU?feature=oembed
In 1996, Cassidy starred in the Las Vegas show EFX at the MGM Grand. While in Vegas, Cassidy developed his own show in 2000 entitled At the Copa, in which he co-starred alongside Sheena Easton.
Cassidy released an autobiography in 2007 entitled, Could It Be Forever? My Story. In the memoir, he explored the tumultuous side of fame and candidly opened up about his previous two failed marriages.
Earlier this year, Cassidy revealed that he was in the early stages of dementia, a disease that affects memory and social skills, interfering with a person's daily functionality. Both Cassidy's mother and grandfather were also diagnosed with dementia.
Our thoughts are with the Cassidy family at this time.