David Bowie's widow, Iman, just posted a rare pic of their 17-year-old daughter, and she's as stunning as you'd think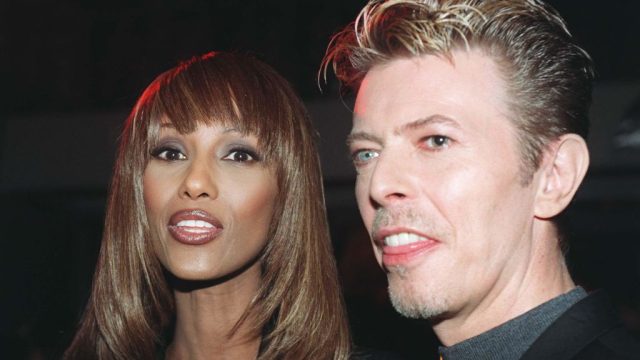 On Thursday, the late David Bowie's wife Iman posted a picture of her daughter, who turned 17 years old on Thursday. As you'd imagine, she's an absolutely gorgeous combination of her two equally beautiful parents. Iman is a pretty private person, and even more so since her husband's death in January 2016. But a birthday is no time to be shy. The model posted a picture of the teen on Instagram and captioned it, "The Queen of my heart Lexi Jones at 17 years old! #selfportrait #LexiLove." Of course, for such a good looking fam, a selfie is really a portrait.
Posting pictures of her daughter is sort of a tradition for the 61-year-old widow. Last August, too, she celebrated her daughter with another picture of Lex. Iman wished her daughter a Sweet 16 in the most mom-way possible. "Happy sweet 16th birthday to my baby girl Lexi! Stay sweet 'Classy with a hint of sassy,'" she wrote. It's really awesome to see that Lexi and her mom are so close.
Lexi is the youngest of Iman's children — she had another daughter, Zulekha, with her ex Spencer Haywood and was a stepmom to Bowie's son from another marriage, Duncan Jones. On Instagram, she proudly posts pictures of all them, including a recent one of Zulekha's newborn baby. Oh, to look like Iman when we're grandmothers (or to look like her now, whatever).
Lexi was super important to her father. According to The Daily Mail, when she was born in 2000, it really changed Bowie. Bowie biographer David Buckley said that the singer realized that he had missed out on a lot of his son's early years, so he "wanted to spend as much time as possible with Lexi."
Fans will note that it was after her birth that he began to stay away from the public eye and made sure his live performances were more limited after she was born. Bowie was obviously a dedicated dad, husband, and musician. It's nice to see that even though he's obviously missed, Iman and Lexi are still BFFs.