David Beckham is son Brooklyn's identical twin in this vintage '70s throwback pic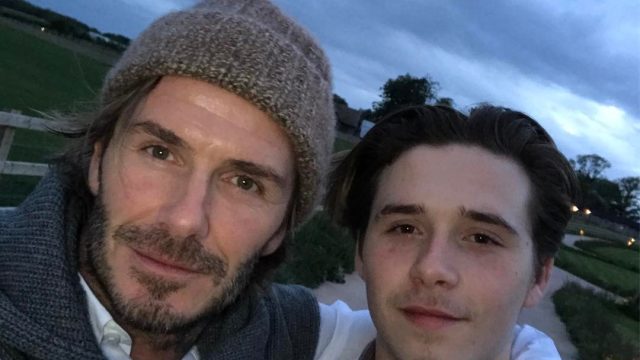 Ever since we noticed the striking resemblance between this father-son duo, we've been kind of obsessed with finding new photos to feed our obsession (and let's face it, yours too). Today, we have just that — David Beckham posted a '70s throwback photo and we're pretty sure Beckham and son Brooklyn might be identical twins.
David shared the photo on Instagram in honor of his mom's 68th birthday with the caption: "Happy Birthday to one of the most amazing mums and Grandma anyone could wish for…Thank you for always being the person you are…We love you and appreciate everything you do for us." And while this might be the sweetest thing we've seen today, we were a little distracted by the fact that, young David looks so much like present day Brooklyn.
Seriously, at first glance it would be easy to mistake father for son and vice versa.
Obviously we know time travel isn't a thing (yet) but the power of genetics definitely is. The smiles are the same, the eyes are the same, all we need now is for Brooklyn to get his dad's rad '70s haircut to complete the #twinning.
https://www.instagram.com/p/BRIpSd-D6nG
But we think the 18-year-old budding photographer might be a little too cool for that. We'll just photoshop in our minds while looking at these other snaps of the dashing pair.
https://www.instagram.com/p/BTO2I08D4J5
These two have given new meaning to the saying, "like father, like son…" and we'll be staring at their handsome #twinning faces for the rest of the day.