David Beckham is taking a cue from his wife by launching his own men's grooming line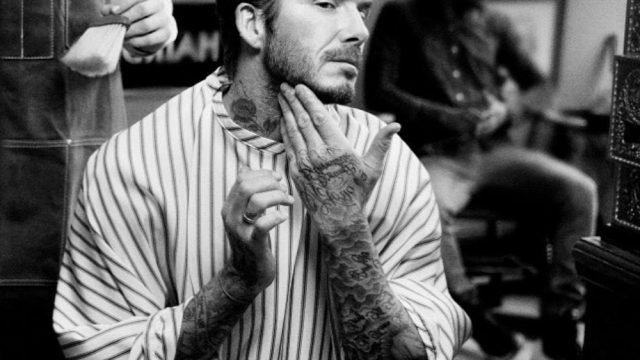 Here's something we didn't think we'd say today: David Beckham is launching a grooming line called House 99 that he created with L'Oréal.
It seems Beckham is taking a cue from his wife, Victoria Beckham (aka Posh Spice, duh), who has released several makeup collections with Estée Lauder. And now the soccer star is coming out with his own line with L'Oréal. According to WWD, the men's line will include products for beards, body, shaving, tattoos, and more.
He told WWD,
"We went through very carefully and decided what I personally like and also what guys like...In my world, it's very simple: get up, shower, moisturize, and then do the same before I go to bed. But obviously, we have added products that I feel are very personal to me."
Great genetics aside, Beckham clearly knows a thing or two about impeccable grooming, and we imagine his line will represent an affordable, accessible way for guys to get their hands on celeb-worthy products. And you won't have to wait too long to get these goodies, as WWD reports that the line is set to hit the U.S. on March 1st.
In an Instagram post, Beckham wrote,
"I'm excited to introduce my grooming brand."
Check House99's Instagram feed for tons of sneak peeks for the upcoming line — it looks incredibly cool.