Dave Franco revealed how he knew Alison Brie was "the only option" for marriage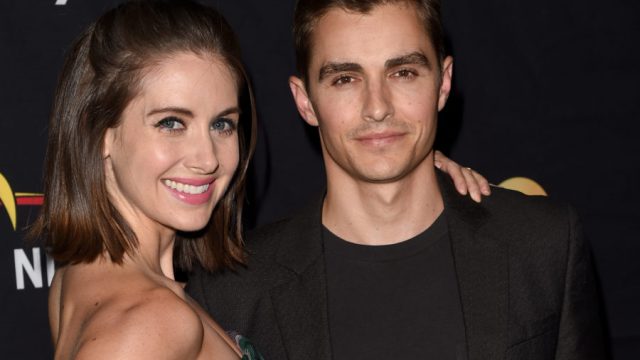 He doesn't know when it happened, but Dave Franco became a "quirky cat guy" in his adult life. Franco recently sat down with Jimmy Fallon on The Tonight Show and explained how his cats were a huge factor in choosing a life partner. Ultimately, Franco revealed that Alison Brie was "the only option," for marriage because she understood his cat obsession.
"[My friends] constantly remind me to stop bringing up my cats in every single interview," Franco told Fallon. "But I can't stop. They're a huge part of my life."
He then said he realized at one point that he was the single guy with two 16-lb. cats. Something had to give.
"It definitely weeds out a lot of potential dating partners because not a lot of women are excited to dive into a relationship with a guy who sleeps with 32 pounds of cat on top of him every night," Franco continued. "Alison loves them, thank god."
The LEGO Ninjago Movie actor jokingly admitted that Brie was pretty much his only option. She was the only one who was okay with the cats.
According to People.com, the two met in 2011 during Mardi Gras in New Orleans. They were engaged in 2015 and married this past March.
Franco also told Fallon about the time when Brie, who is currently starring in GLOW, threw him a surprise party during their first few months of dating. It was very sweet, Franco said, but the guest list got a little out of hand and it spiked Franco's anxiety.
https://www.youtube.com/watch?v=eUhGww8WyIo?feature=oembed
"I freaked out and to alleviate my anxiety I chose to consume a weed cookie," he said. "It had the opposite effect I intended. I ran downstairs and had the first panic attack of my life."
But Franco and Brie made it through and agreed that if they can survive that fateful surprise party, they can survive anything — including being crushed by 32 pounds of cat every night!