Dave Franco and Alison Brie have officially tied the knot, and LOVE IS ALIVE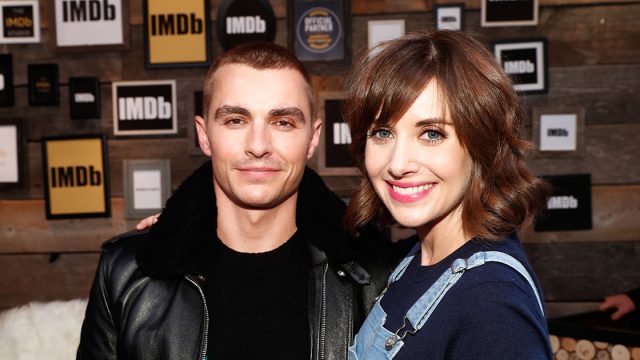 All the congratulations are in order, as Dave Franco and Alison Brie have officially gotten married!
All the way back in 2015, Dave Franco and Alison Brie announced their engagement, and we were over the moon for them. The couple have been dating since 2012, and, according to People, met during the Mardi Gras parade in New Orleans. In fact, People said that Alison's engagement ring was one-of-a-kind design by Southern California jewelry designer Irene Neuwirth. The ring is apparently rose gold with a rose-cut diamond and a diamond pave.
The pair, who are also set to star together in a new movie, The Little Hours, which recently premiered during Sundance this year, have previously been coy about revealing the date of their nuptials. Indeed, follow some comments by Dave Franco's older brother, James, the couple said that they didn't have a date set.
"Who knows when it's going to be? Hopefully soon," Dave said in January this year. "Hopefully early this year, but again we're very lax about the whole planning."
https://www.instagram.com/p/61tRMLE1OH
Well, it seems that Dave Franco and Alison Brie finally set a date, as the pair have officially tied the knot!
In a statement delivered to People, representatives for both stars confirmed that they had gotten married!
 The move comes after Alison said last year that she wasn't really a bridal person.
"Marriage never really interested me, I guess because I was very focused on my work," she said to Yahoo Style. "I wasn't sure if I really saw the point to it. I bought a dress on Net-a-Porter, and I'm like, 'Maybe I'll wear that.'
We absolutely love this low-key approach, tbh.
Continuing, she explained what changed when she met Dave, and it'll make you swoon.
"I just met that person that I was like, 'Well, I'm really in love with you and would like to grow old with you.' I actually think it's much more romantic when two people are like, 'Oh, I could go either way on marriage, but I want to marry you," she said.
https://www.instagram.com/p/7vfWpck1Gt
We couldn't be happier for Dave and Alison, and we're sending them all our love and congrats!