OMG Dave Chappelle will have THREE specials on Netflix next year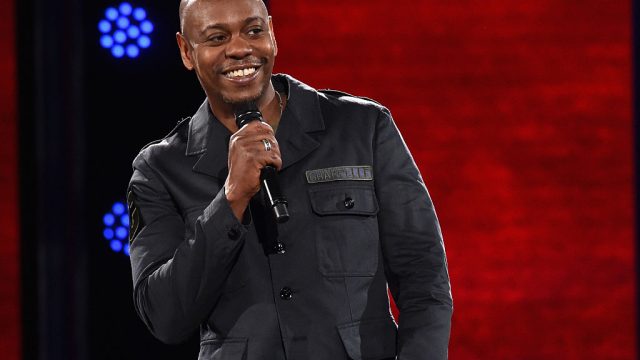 Listen up, everyone: 2017 appears to have heard our desperate pleas for better times to swoop in and save us because Dave Chappelle will have THREE Netflix specials next year and we CANNOT stop applauding. Who cares if we have yet to hear a joke? We already know Chappelle's forthcoming standup specials will be genius because OMG, they *have* to be. Plus he offers the comedic relief we need in stressful times, as proven by his hilarious election night Saturday Night Live sketch.
According to The Daily Dot, Netflix confirmed Chappelle specials on Twitter and even though we've seen it with our own eyes, it's still hard to believe. As the site points out, we haven't seen a comedy special from the comedian since 2004's Dave Chappelle: For What It's Worth, so this announcement feels totally unreal.
Chappelle will team up with producer Stan Lathan for the exclusive Netflix special, which will be accompanied by previously unreleased performances that were taped at Austin City Limits and the Hollywood Palladium.
We're so #sorrynotsorry, but there's absolutely no way we can stay calm, guys.
SIGH. This is probably the best news we've heard all day. We owe endless thanks to Chappelle for giving us at least three wonderful things to look forward to next year.