Dave Chappelle's SNL promo is here, and it's actually BADASS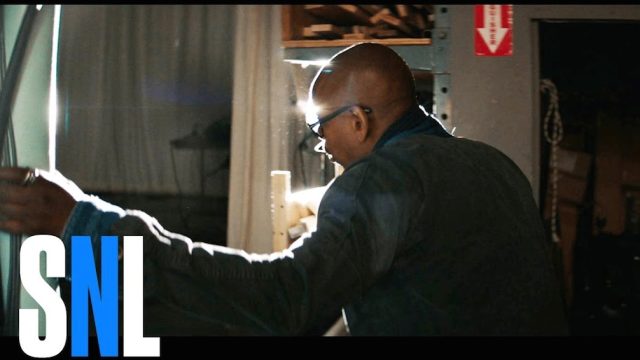 Have you noticed that it's been way too long since we heard from funny man Dave Chappelle? Well it absolutely has, but hey there's good news! And the world always needs good news — preferably of the comical variety.
The show has been in top form lately, as evidenced by their roundup of the best election sketches — so we can't wait for him to deliver a slam dunk (we really need some laughs right now). This promo is super quick, but in it you can see Chappelle wandering through the empty Studio 8H to the sounds of "Can I Kick It?" by musical guest A Tribe Called Quest. https://www.youtube.com/watch?v=5TjrmEAVLcA
Baddass, right?
If you're intrigued about Chappelle's return to the spotlight, his episode airs this Saturday, and a large part of his decision to host comes from his super fandom for A Tribe Called Quest.
And we seriously can't wait!
It's been a whopping ten years since Chappelle's Show ended, and apart from his (super underground) stand-up gigs he's kept things super low key. So bring on the weekend, and bring on Dave Chappelle we say!