Dave Chappelle and John Mayer are all over this '90s grunge cover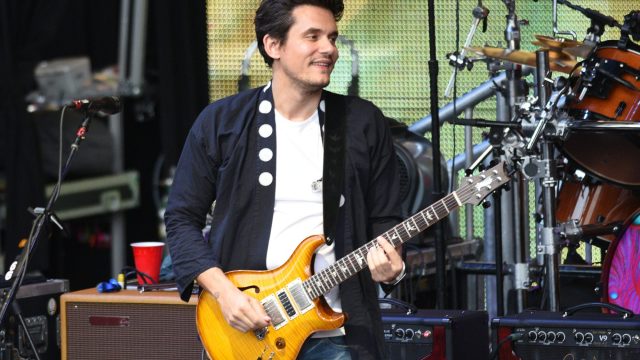 Collaborators in the past, comedian Dave Chappelle and John Mayer reunited on Tuesday to cover "Come As You Are" by Nirvana at a secret show at Hotel Cafe for only $10 admission. The show was a preview for Mayer's upcoming album, The Search for Everything, where audience members were able to have a first listen, as well as tune in to a few cover songs.
Mayer dropped a single from the  album, "Love on the Weekend" in November. Mayer plans to release his new album in bundles of songs, rather than releasing the entire collection, starting January 20th.
https://www.instagram.com/p/BO1fHkRDrOc
The pair last collaborated in 2004, when Mayer appeared on Chappelle's Show for a few comedy skits. After the performance on Tuesday, Mayer shared a photo on Instagram that said, "Started a band with Chapelle tonight. First gig was insanely good. And went insanely late. 100 or so people can attest to the magic."
For reasons unknown, Mayer and Chappelle covered Nirvana and Tom Petty's "Free Falling." The song "Come As You Are" is a heavy track, detailing references and symbols to depression, HIV, and drug abuse. The somber and intimate setting can be seen in various fans' videos on social media.
Mayer plans to tour later this year and with Chappelle being offered $20 million for his Netflix three-special deal, this could be an interesting start for the pair in 2017. Stay tuned!