Darren Criss will no longer take on "gay" roles—and it's for an important reason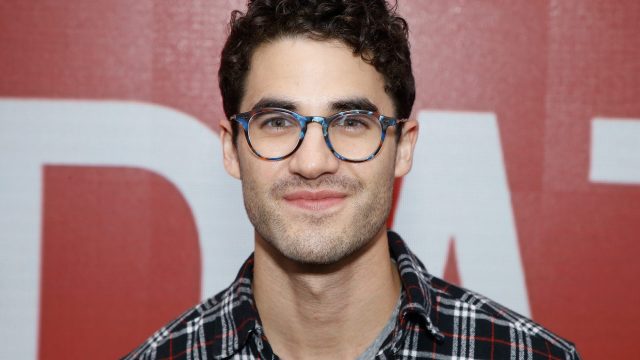 Over the course of his acting career, Darren Criss has earned praise for his portrayal of numerous gay characters. His big break came as Kurt's love interest, Blaine, on Glee, and earlier this year, he portrayed gay serial killer Andrew Cunanan in American Crime Story: The Assassination of Gianni Versace. But now, the actor has said that he will no longer play LGBTQ characters out of concerns for representation. In an interview with Bustle, published on December 18th, Criss explained that he didn't want to take queer roles from queer actors.
"There are certain [queer] roles that I'll see that are just wonderful," he told the publication. "But I want to make sure I won't be another straight boy taking a gay man's role."
Criss added that it has "been a real joy" to play the LGBTQ characters he has brought to life, although he no longer feels comfortable taking them as a straight man. He told Bustle that his feelings were "unfortunate" because " getting to play those characters is inherently a wonderful dramatic experience."
"It has made for very, very compelling and interesting people," he added.
Recently, LGBTQ actors have been calling for better representation on TV and in movies. And part of having better representation, many argue, means casting actual LGBTQ actors in LGBTQ roles (especially whenso many casting directors still won't cast openly LGBTQ performers in straight roles).Several high-profile productions have recently come under fire for this. In July, Scarlett Johansson withdrew from the upcoming movie Rub & Tug after her casting as trans man Dante "Tex" Gill resulted in (justifiable) backlash. And in August, many condemned Disney's decision to cast a straight man, Jack Whitehall, as a gay character in Jungle Cruise.
It's inspiring to see straight actors like Criss standing up for better representation in Hollywood. Hopefully more actors will follow suit—because change is long overdue.