12 of the cutest retro outfits you need for Dapper Day taking place at Disneyland
We love any excuse to dress up, and Dapper Day at Disneyland continues to be one of our favorite reasons. Dapper Day is a weekend long celebration of all things vintage combined with Disney. Attendees are welcomed to dress up in any era they'd like, and the weekend is filled with gloves, hats, and colorful parasols!
Disneybound is also a running theme, in which park-goers put together non-costume ensembles inspired by their favorite Disney characters.
Dapper weekend takes place every spring, though they have a fall evening soiree as well. The event has drawn thousands of attendees over the year at both Disneyland and Disney World. This year, Dapper Day weekend is April 22nd and 23rd on the west coast. The Disneyland Resort has welcomed the unofficial event, with the Dapper Day Expo taking place in the banquet rooms of the Disneyland Hotel.
Along with having fun in the park, you can also go shopping at Dapper Day Expo, which has over 65 vendors showcasing vintage and classic fashion, jewelry, and accessories. You can pick up an outfits last minute, or find yourself something to wear for the next Dapper Day!
If you'd rather not chance it, here are 12 retro pieces to add to your cart for Dapper Day inspo now!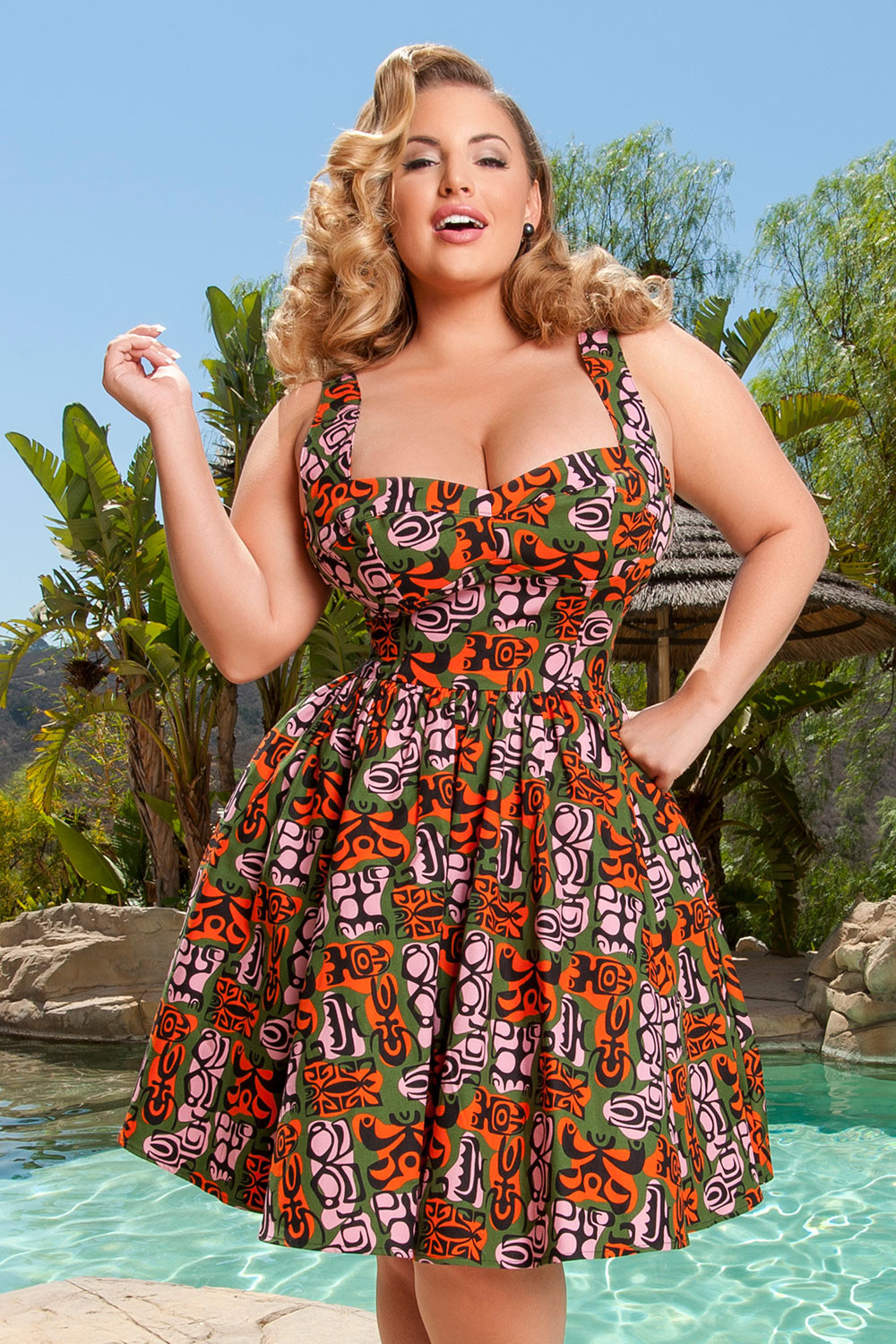 Grab yourself a Dole Whip and get in line for the Enchanted Tiki Room in this perfect dress! Add an embroidered parrot patch to your cardigan to be Adventureland-ready!
Whether you have a Beast on your arm or not, wearing this sweater with a yellow or blue swing dress will make you the Belle of the ball!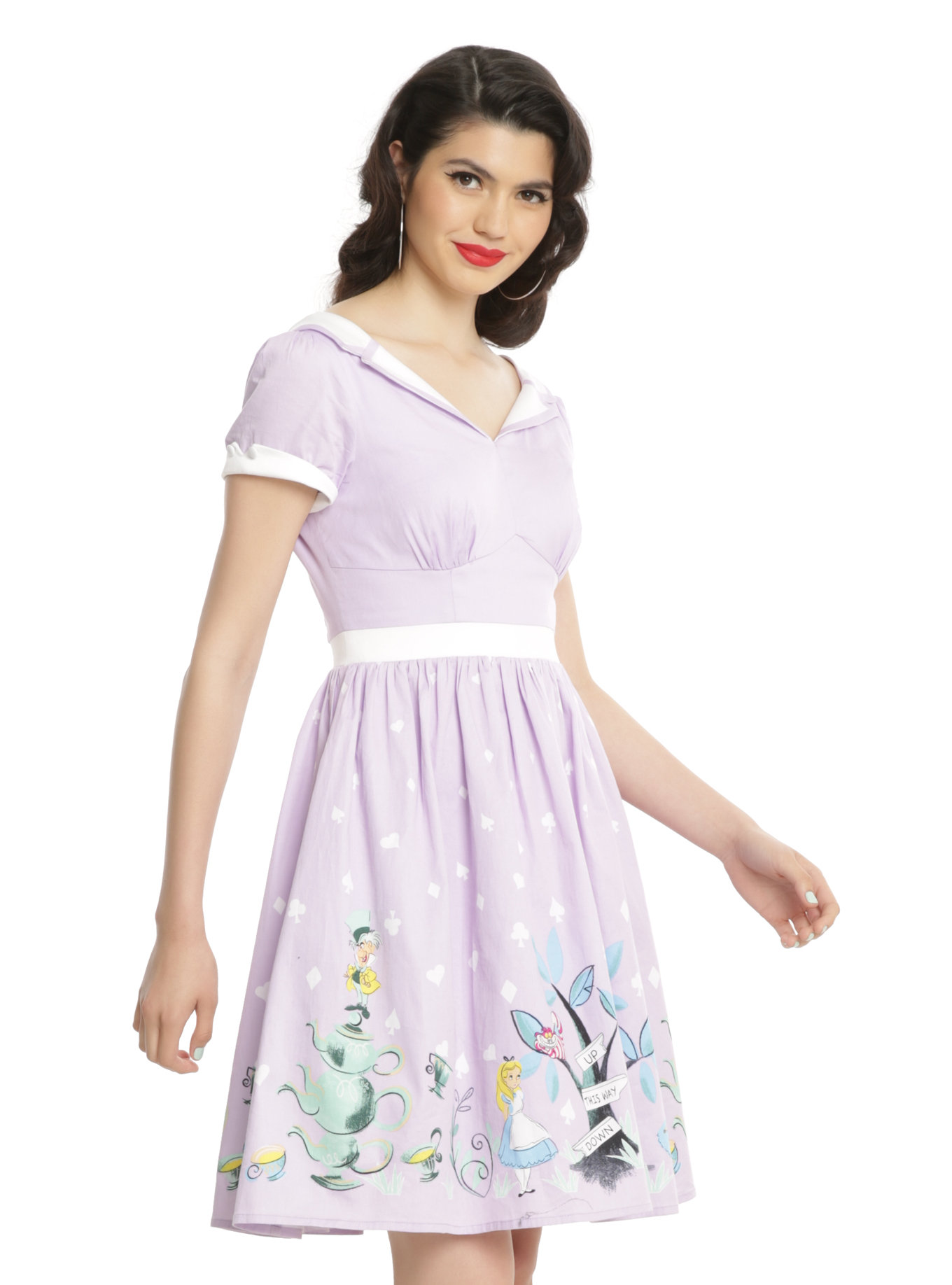 This dress was practically made for Dapper Day! Pair it with a black headband and Mary-Jane shoes!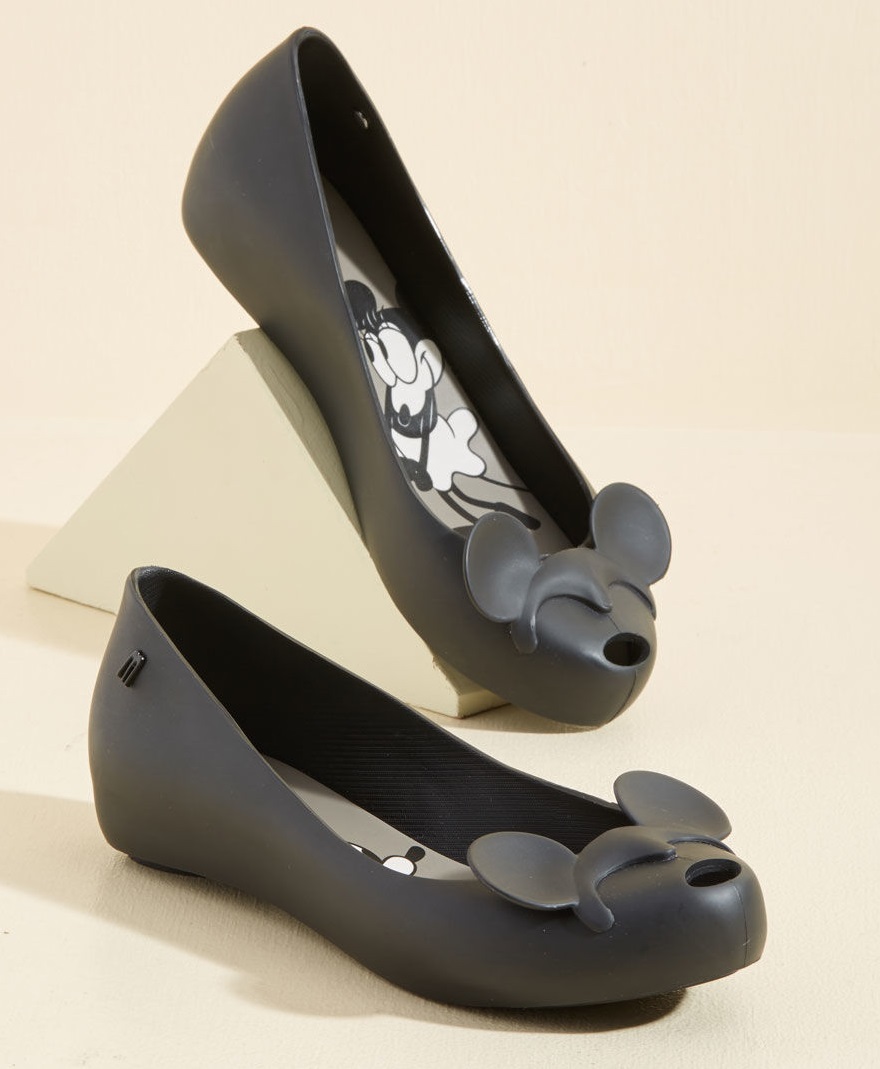 These comfy flats will take you all over the park! And after all, "it all started with a mouse"!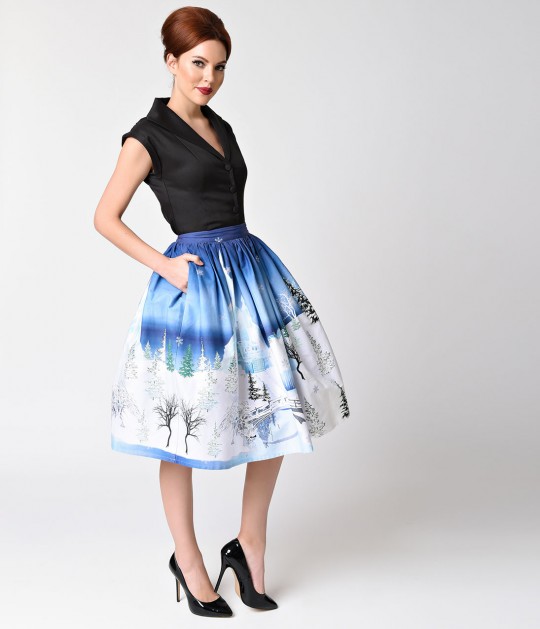 It may be almost summer weather, but even if you can't build a snow man, you can let it go in this perfect skirt!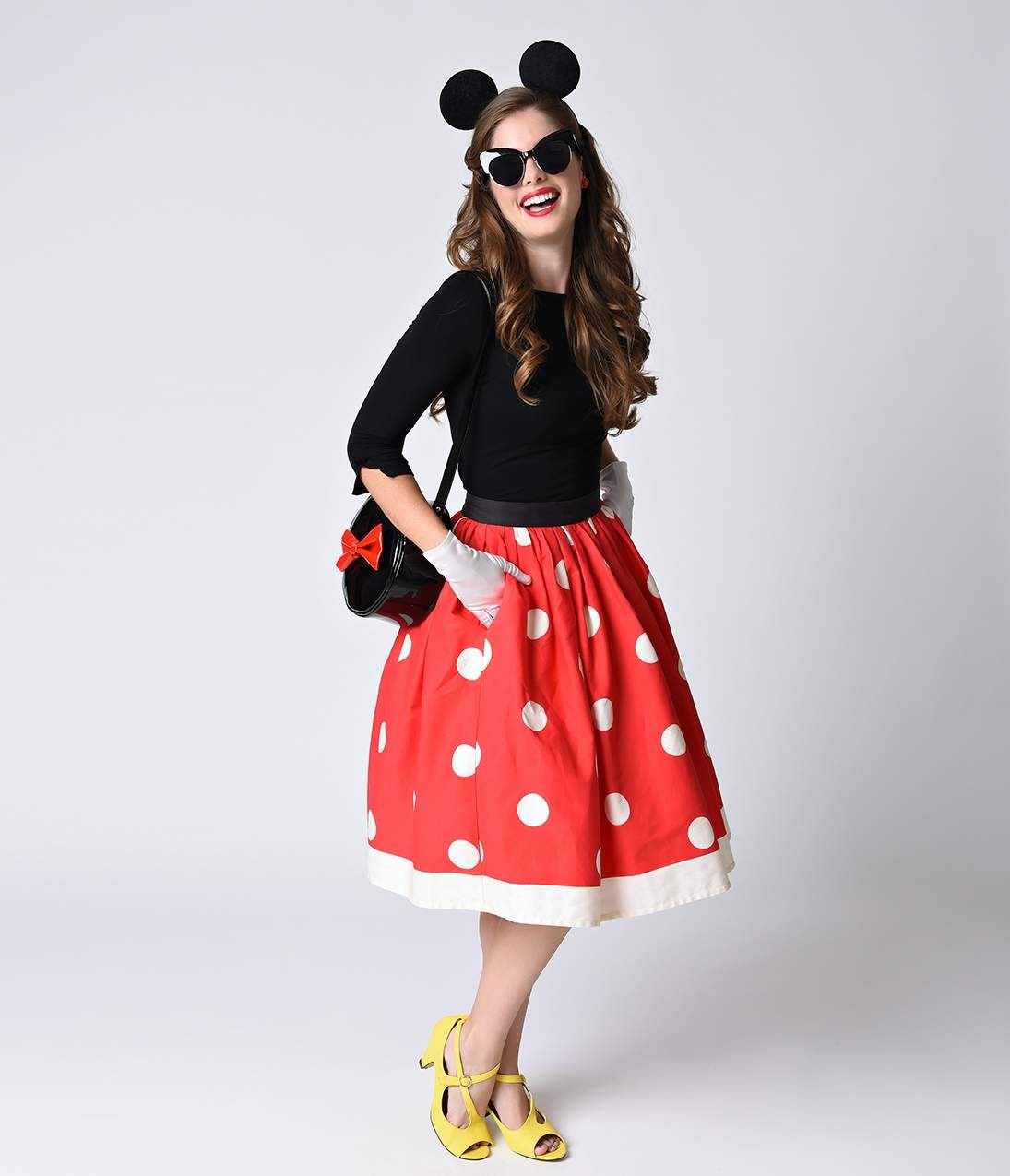 This whole outfit is Dapper Day #GOALS. Good thing we already have the ears!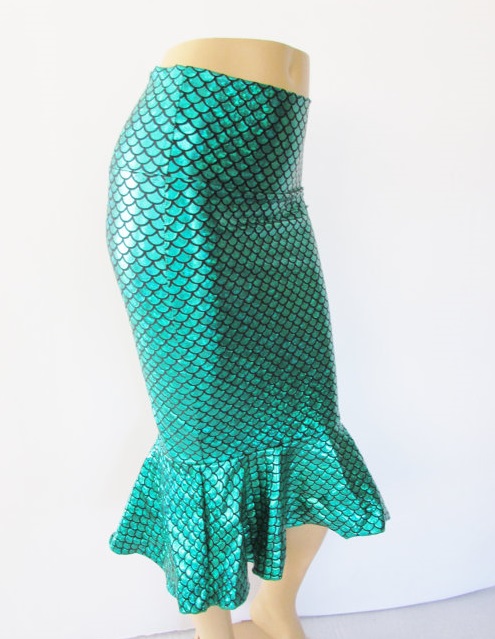 Stick a fork in your hair and find a lavender halter top if you want to make this skirt a part of your world!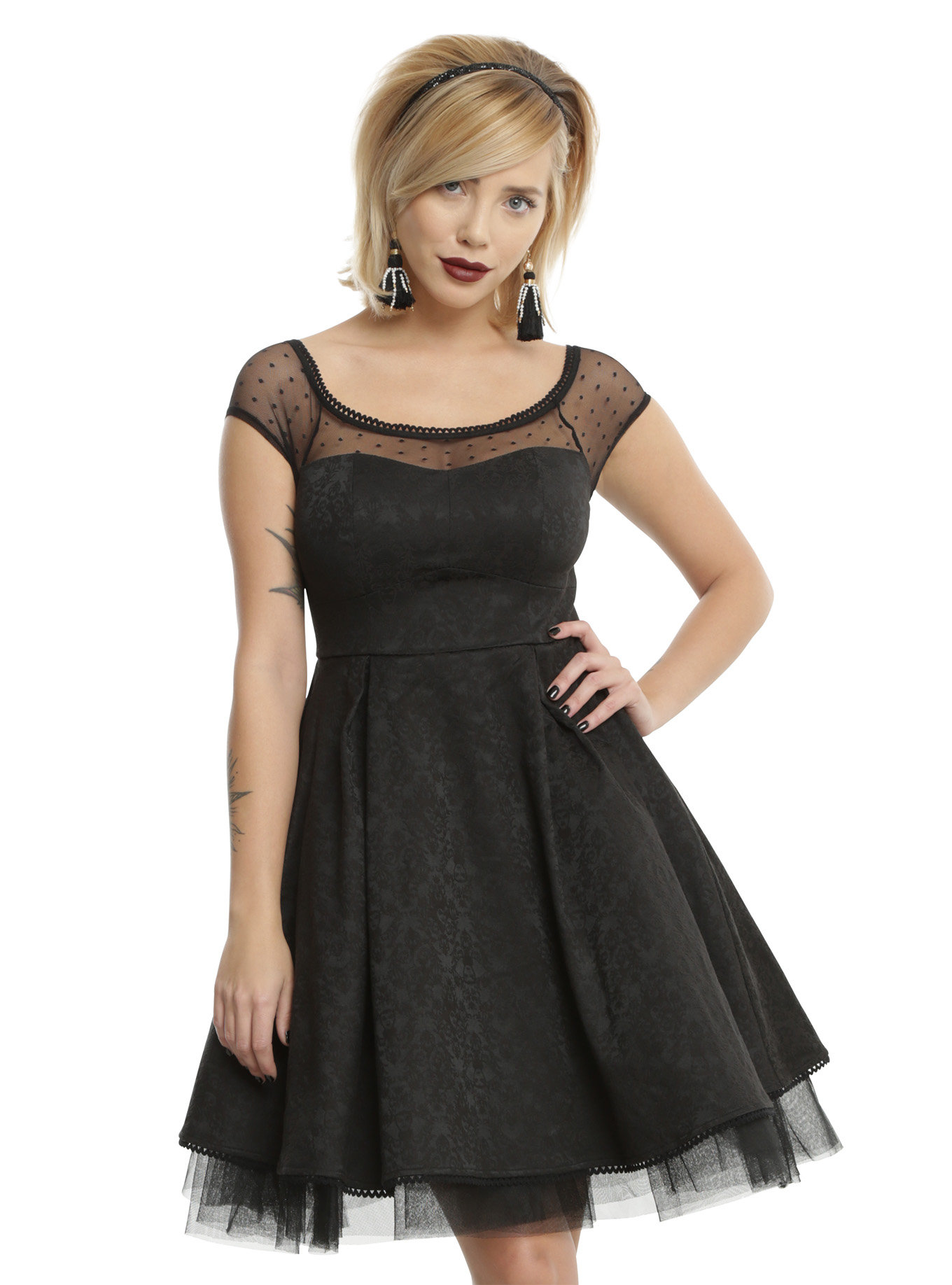 This perfectly subtle Villains dress features The Evil Queen, Ursula, Cruella de Vil and Maleficent embroidered into the filigree! Pair it with your favorite vampy lipstick!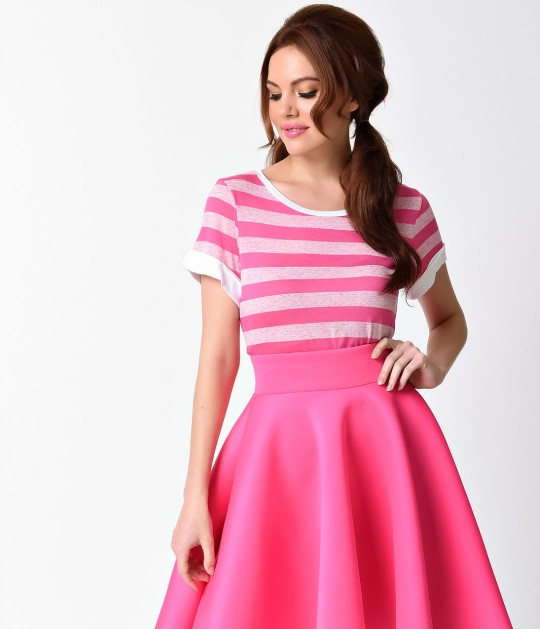 Cat-eye liner is a must with this top! Add a circle skirt or cigarette pants and Bésamé lipstick in Wild Orchid on your lips!
This top may be office-friendly, but it has Disney princess written all over it! Wear it with a yellow skirt to be the fairest of them all, or a floral skirt to be Wonderland-worthy!
You might be a dead giveaway as the Rebel Spy, but these flats are totally worth it. Do your eyes up with a metallic gold eyeliner to match!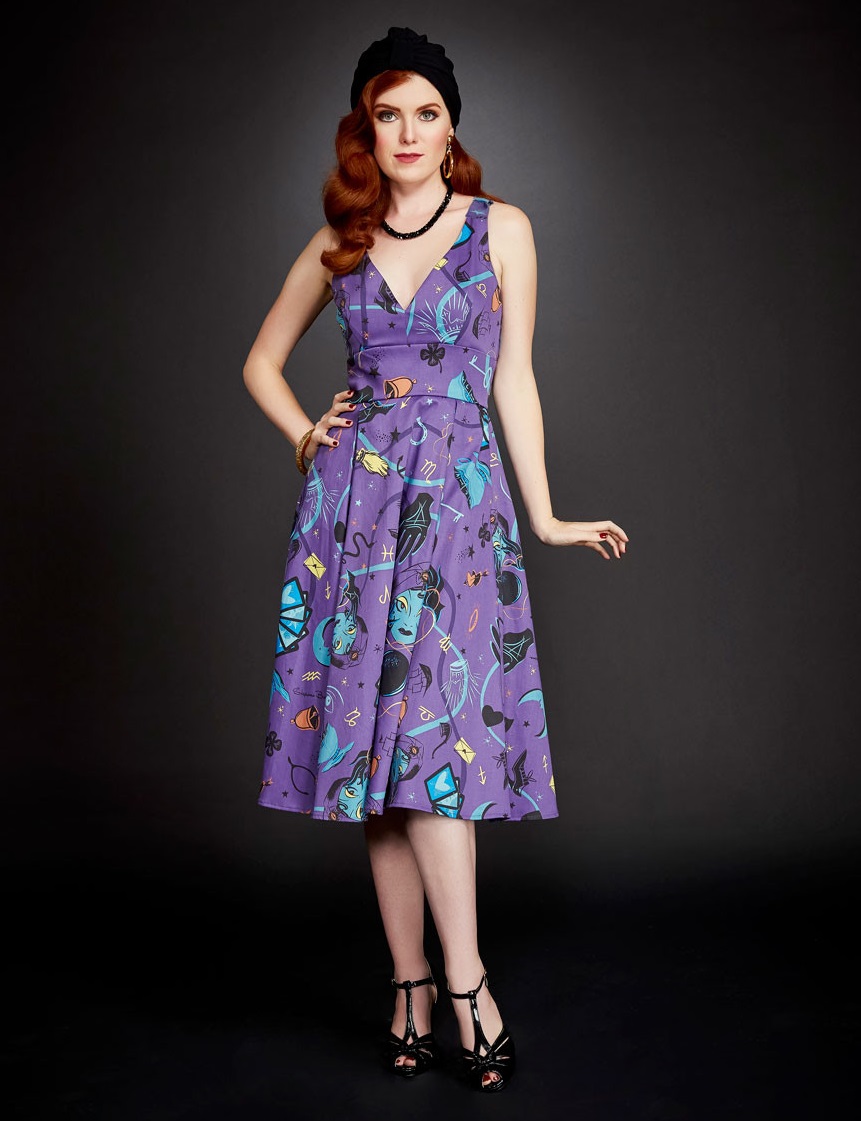 If a ride on the Haunted Mansion is in your future, you need this Madame Leota-inspired dress! We would pair it with a teal or mint sweater and heels!
With so many attractions, characters, and princesses (or villains) to choose from, it's so much fun to get inspired for a themed dress up day at the Magic Kingdom!
And if you're ready to head to Dapper Day, we have the 411!
Saturday the 22nd provides a chance to shop around Dapper expo vendors for last-minute clothes and accessories. The marketplace is open from noon to 7 p.m. all weekend long, though a ticketed early-bird shopping event will take place on Saturday from 10 a.m. to noon. The Expo will also feature live music and dance lessons free of charge!
Sunday is the official "Dapper Day" in the park, which is filled with meet-ups and photo-ops. While the hotels, Trader Sam's Tiki Bar, and Downtown Disney offer free admission, Dapper Day in the park requires a valid ticket or annual pass to Disneyland.