Danny Masterson has also been accused of rape, with an LAPD insider citing "overwhelming" evidence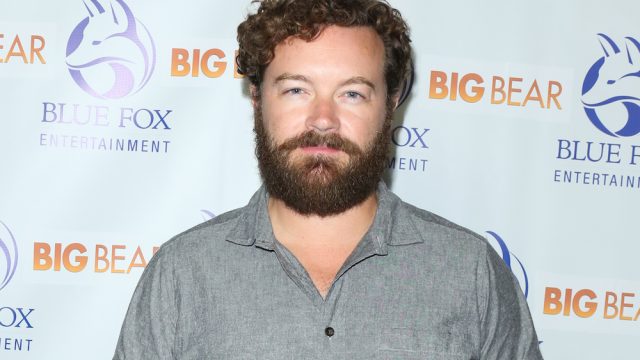 Adding to an ever-growing list of high-profile Hollywood actors, directors, and producers accused of sexual assault and harassment, actor Danny Masterson has been accused of rape.
Masterson stands accused of raping four women in the early 2000s. But despite a months-long investigation by the Los Angeles Police Department that yielded "overwhelming" evidence against the That 70s Show star, the case hit a wall. And many believe Masterson's — and his accusers' — affiliation with the Church of Scientology may be to blame.
Back in 2004, one of sexual assault survivors filed a police report claiming Masterson raped her while she was unconscious in 2003. According to the report filed with LAPD, the woman woke up and realized Masterson was assaulting her. When she attempted to fight him off, she claims the actor choked her and she passed out again. However, Masterson denies he engaged in any sexual misconduct.
Here's where things get tricky. According to the rules of Scientology, reporting a fellow Scientologist to law enforcement is not only a "suppressive act," it's grounds for excommunication. So when the Church caught wind of the woman's claims against Masterson, it intervened. The Church of Scientology submitted over 50 affidavits from Scientologists who refuted the accuser's account on Masterson's behalf. false
As a result, according to two sources close to the case, the woman's 2004 case file disappeared.
However, in late 2016, LAPD began interviewing the women accusing Masterson of rape.
Around the same time, actress Leah Remini, an anti-Scientology activist, reportedly sat down with Masterson's accusers for an episode of her Emmy-winning A&E docu-series Leah Remini: Scientology and the Aftermath. But because the LAPD's investigation was ongoing, the episode never aired. By April 2017, law enforcement had referred the case to the district attorney. Today, despite what insiders have called compelling evidence of Masterson's wrongdoing, including audiotapes, emails, and a threatening handwritten letter sent by Masterson to one of his accusers, charges against the actor have failed to materialize.
But not everyone is willing to let the charges of rape against Masterson go.
Netflix subscribers are calling on the streaming service to give him the Kevin Spacey treatment and end The Ranch, an original series starring Masterson currently in production.
false
On Friday, Netflix told HuffPost it is not taking any action against Masterson, and The Ranch: Part 4 is still scheduled to premiere on its website in December. We can only hope that Netflix will take all allegations as seriously as they took the ones against Kevin Spacey.