Daniel Radcliffe just shared an intensely adorable throwback post with his "Harry Potter" costars
Daniel Radcliffe just made our throwback dreams come true. Posting to his Google+ page, Daniel shared the adorable picture of him and Matthew Lewis, both baby-faced boys in the middle of a huge booing crowd. Not to worry — they're not booing the two young Gryffindors like some upset Slytherins. In fact, these boys hadn't even yet been sorted into their houses. They were still mere muggles since, according to the caption Daniel includes, this was taken just days before the first Harry Potter even started filming.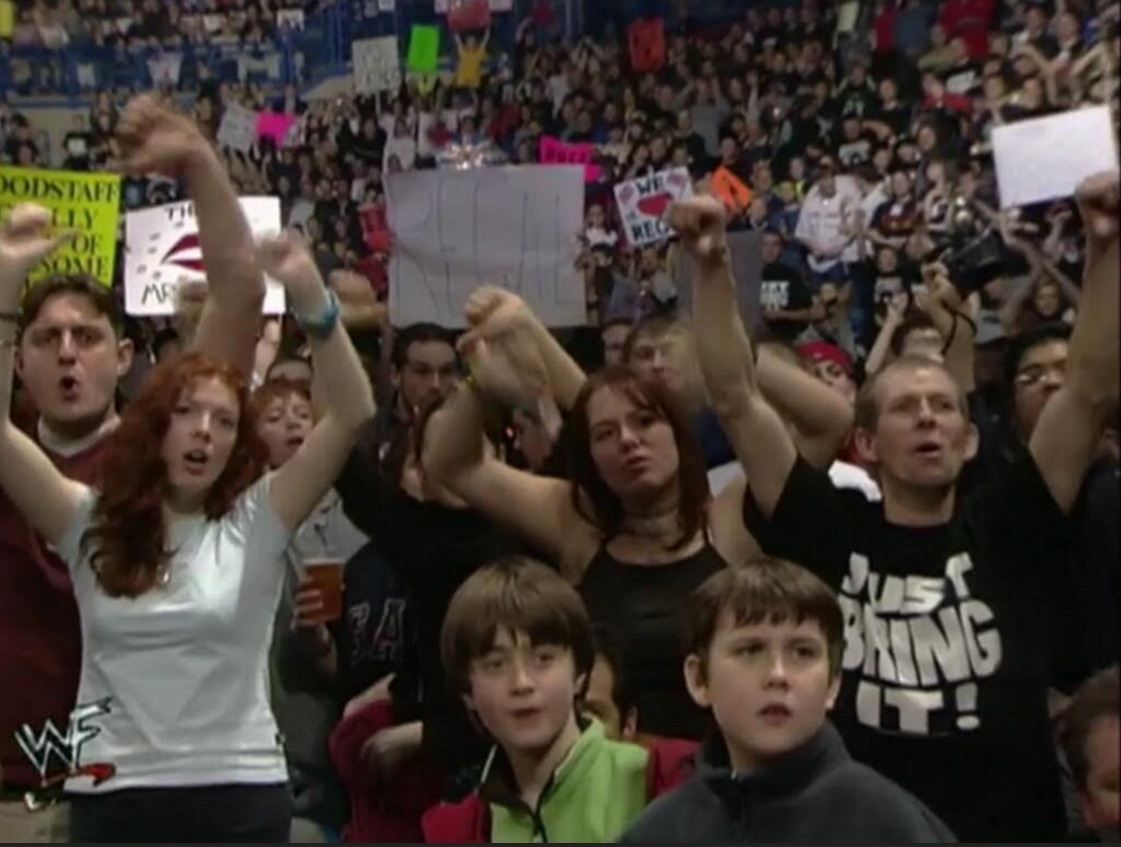 Though there is so much cuteness here, it requires very little explanation. But luckily, Daniel includes a short caption explanation which makes even more appreciate everything that's happening here. He explains it was taken at a WWF Insurrection (WWF being the precursor to the WWE) match in Sheffield that the Harry Potter producer treated the young actors to (Rupert Grint was also there even though he's not in this picture).
Daniel makes sure to note two important details of the picture: 1. His extremely cool lime green zip up jacket. And, 2. The fact that he and Matthew Lewis both look too stunned to boo with the rest of the crowd as one of the (obviously disliked) wrestlers makes his entrance. Their scared faces are more proof that these were two young actors who had yet to be transformed into the brave young wizards we would grow to know and love.
Of course, Daniel ends his post encouraging people to watch Netfix's Happy Valley season 2 since Matthew Lewis has joined the cast. Because while it may only be enthusiastic fan fiction that Harry and Neville are related, it's nice to be reminded that Daniel and Matthew are truly like real-life brothers.