Stop what you're doing — Daniel Radcliffe is coming back to television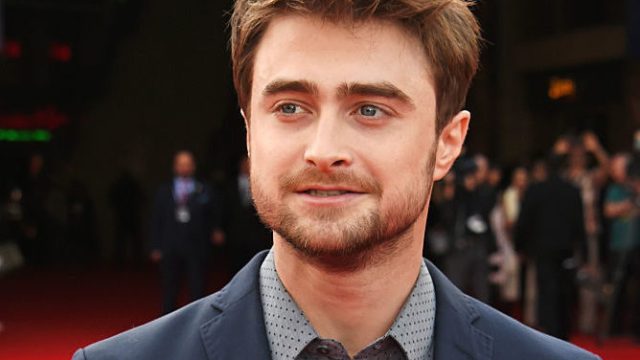 Accio television! Daniel Radcliffe is officially returning to the small screen, starring in a new TBS comedy anthology Miracle Workers. Radcliffe plays Craig, a low-level angel whose job is to answer prayers and save the Earth after his boss, God (yes, that God), played by Owen Wilson, decides to focus his time on his hobbies, rather than answering prayers.
Not going to lie, this sounds absolutely hilarious, and we have a feeling that the odd-couple partnership of Radcliffe and Wilson will be fantastic television. Miracle Workers is based on the book What in God's Name, which was written by Man Seeking Woman's Simon Rich,who will also serve as showrunner. It will be produced by Saturday Night Live creator Lorne Michaels.
We have *very* high hopes for this show, and it appears TBS does too.
"Having Daniel Radcliffe and Owen Wilson join the TBS family is proof of the continued evolution of this comedy brand as the home of the most creative minds in the business, said Brett Weitz, executive vice president of original programming for TBS, in a press release. "Owen Wilson has long been a comic genius, and Daniel's performance in last year's Swiss Army Man really proved that there's a sophisticated comedian under the surface of those brilliant dramatic chops.
While he may be best known for his turn as Harry Potter in the *iconic* franchise of the same name, as well as his bizarre turn as a corpse in Swiss Army Man, the upcoming Miracle Workers isn't Radcliffe's first foray into TV. The actor previously starred alongside Jon Hamm in the British miniseries A Young Doctor's Notebook.
We seriously can't wait until Miracle Workers comes to TBS next year!